Grainline Studio was launched by pattern designer Jennifer Beeman, who intended her designs to be contemporary wardrobe staples.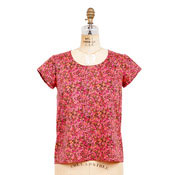 Clear and concise instructions make Grainline Studio's patterns great for beginners. Plenty of illustrated directions and only four patterns pieces makes the Scout Woven Tee a quick and accessible project.
FrenchCollections says, "I cannot praise the instructions enough! They are great, concise, super clear and help you achieve a result closer to RTW than home-made..."
"Only 4 pieces. Pattern comes together very easy. Versatile and easy to make your own design changes." - ShanniLoves
The versatile Scout Woven Tee has a flattering loose shape and a trendy high/low hemline.
Danmar describes, "This is a very popular pattern but I was nervous about it being too shapeless. You can change it up with different fabrics and trims for sure. I love the simplicity and instant gratification of making this!"
The unique dart-less design of this tee has made it a popular downloadable basic.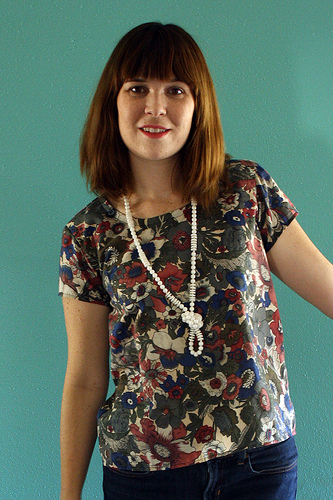 dixiediy says, "It's really well designed. The shoulders fit perfectly so you don't need any darts, the excess fabric flares out under the bust so you really get that dartless-tee feeling but out of a woven."
The Scout Woven Tee also has a minimalistic appeal that would look great in many different types of fabrics and prints.
"An easy piece of clothing to wear that I imagine will be on high rotation this winter. I love that it's basically a blank canvas that I can add lots of colourful accessories too!" - ajhewing
Grainline Studio even provides Pattern Tutorials for the modifying the Scout Woven Tee if you're looking for a new version!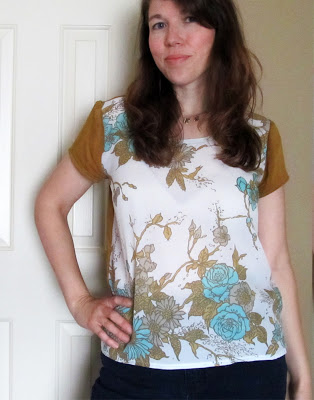 Miss-Dandy concludes, "This is a quick and easy tee pattern. It's nice to be able to have a pattern that's great for stash busting! The design is super-comfy and flattering."
See all your versions of the Scout Woven Tee!
Buy the Scout Woven Tee here.
PatternReview's Best Patterns of 2013:
#2 Archer Shirt
#8 Anna Dress
#10 Vogue 1314