Vogue Patterns 8766 misses dress reached 6th place on our Best Patterns of 2013!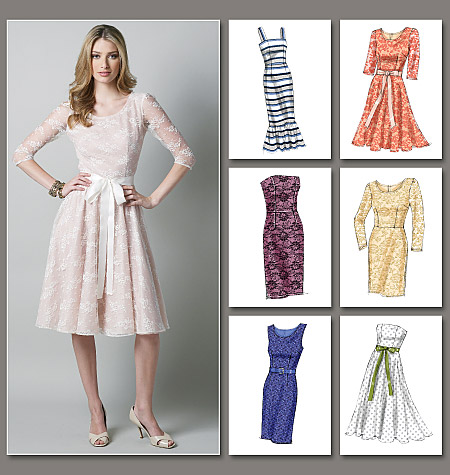 This fitted lined dress with boned bodice is perfect for any number of special occasions.
chickenlips says, "I made this as my wedding dress with inspiration from a dress I'd seen on ebay…If you make no changes to this dress at all, it's really simple to put together. The fit is true to size I would say."
If you're looking to learn a new technique, Vogue 8766 also has easy to follow directions for lining the garment.
"It's a great pattern if, like me, you had never worked with a lace or a fabric like lace that required lining. The instructions were terrific!" - jorth
Many PR reviewers modified this dress pattern to suit their own style.
ladyithis describes, "I love how versatile this pattern is! I don't normally do pattern repeats, but this was such a different dress than the first one I made, I couldn't pass it up."


"I like the versatility of this pattern. There are so many looks you can create." - julliams
This classic design works well for variety of fabrics, including lace, silk, and cotton.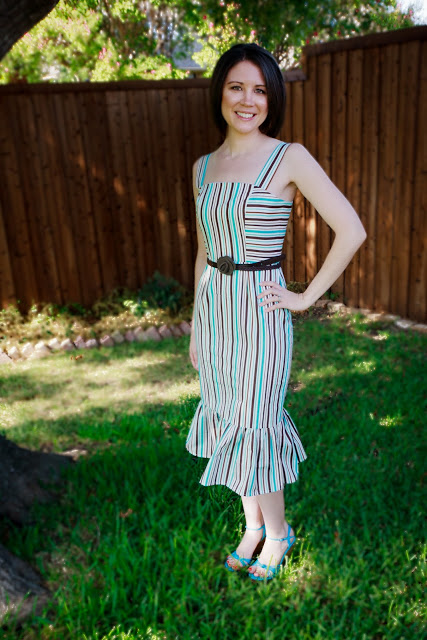 mrsnodders on her fabric: "Quilting cotton (don't hate! It was perfect for this dress!)"
"2 yards of an ivory light-weight wool suiting from the stash." - Kristine Kay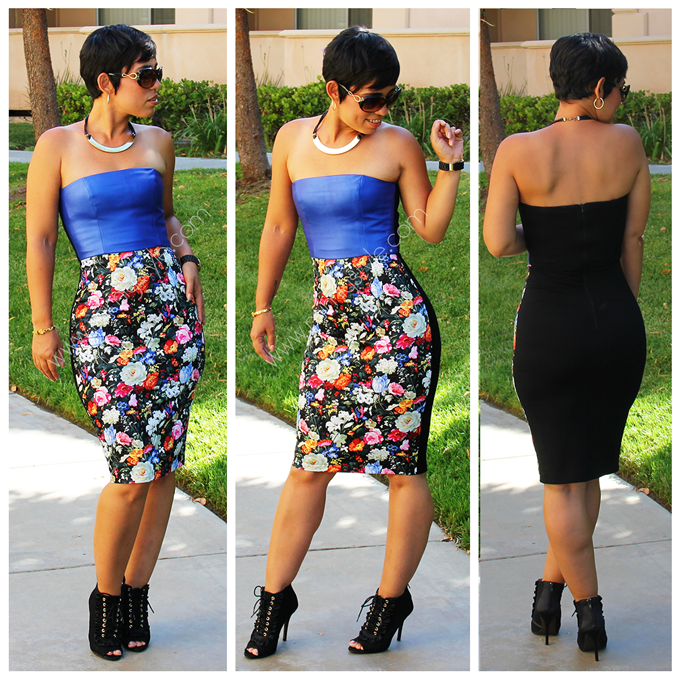 mimi g. concludes, "I knew in my head that dress had less to do with the pattern and everything to do with my fabric choices..."
Read all your unique alterations and reviews for Vogue 8766!
Buy Vogue Patterns 8766 here.
PatternReview's Best Patterns of 2013:
#2 Archer Shirt
#8 Anna Dress
#10 Vogue 1314