Continuing our countdown of the Best Patterns of 2013, we have reached the final top 5!
Project Runway star, New Look 6097, is an ever popular knitted wrap dress with belt.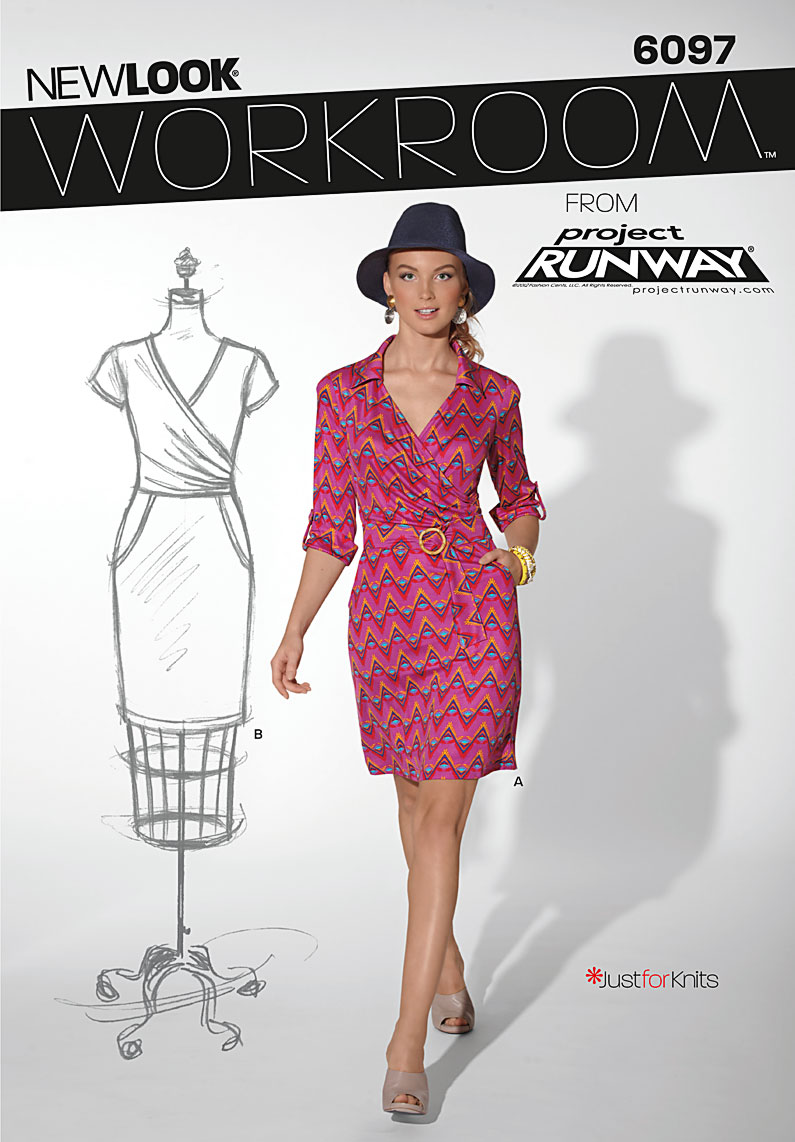 This classic design combines fashion with ease of wear.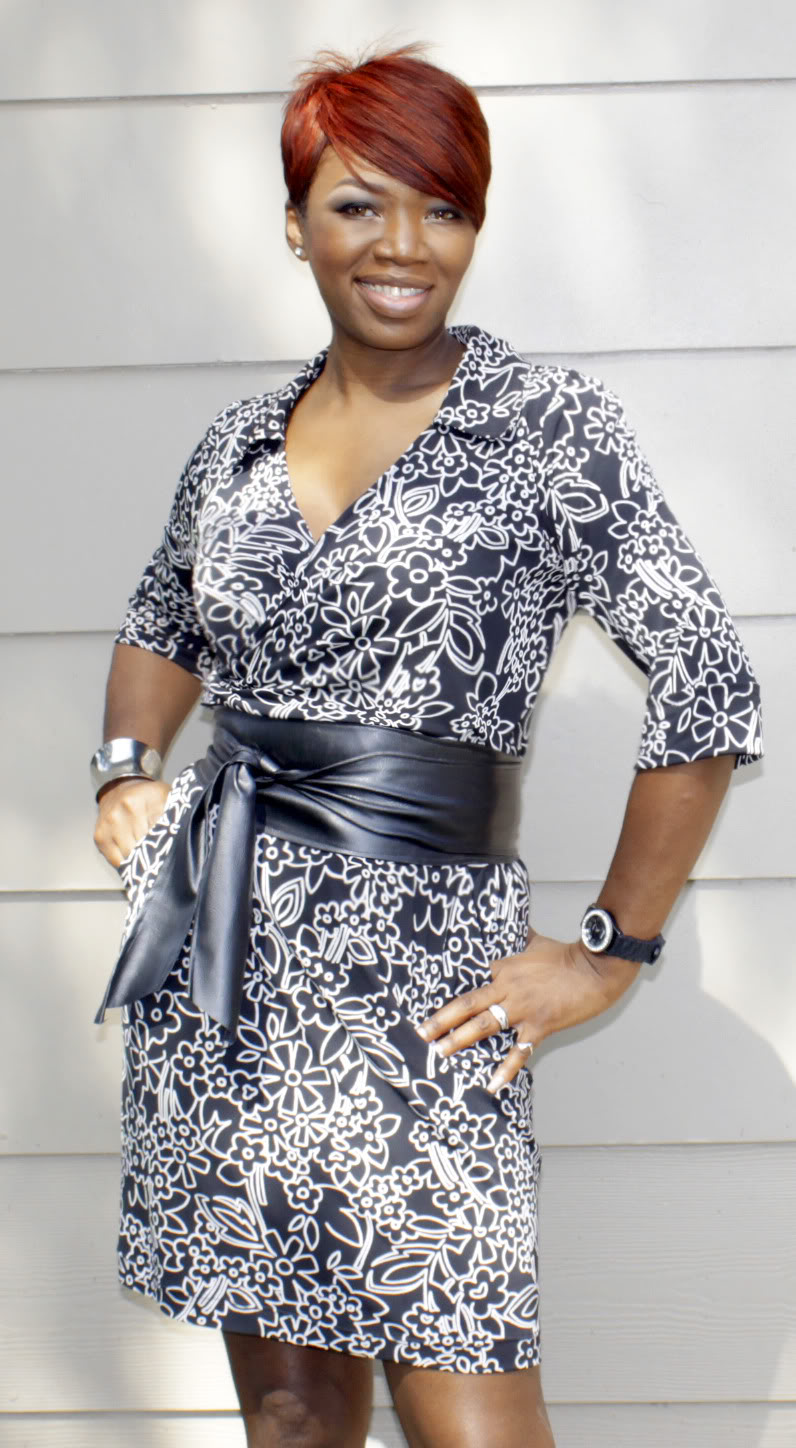 mz.choize shares, "Honestly, I'm a fan of any pattern I can sew straight out of the envelope, which is so rare for me. This was simple, cute and easy, and I love the faux wrap look."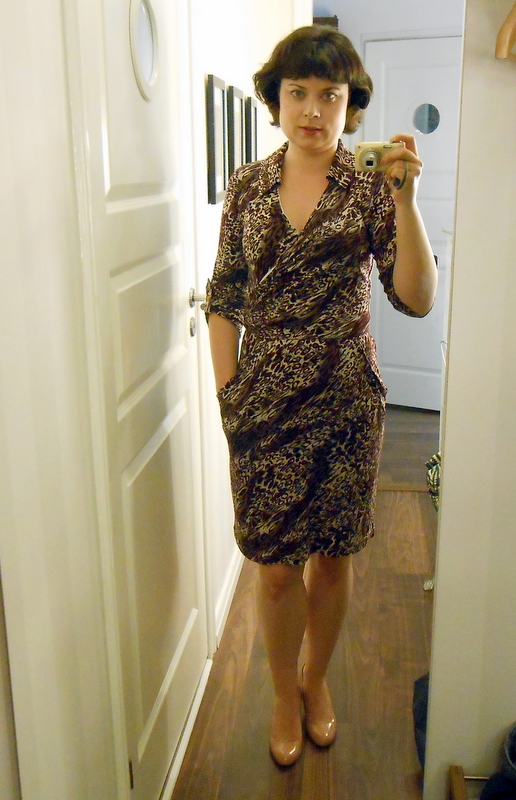 AnnikainSweden describes, "Elegantly relaxed. I also like the options of with or without the collar and the two different sleeves, two options that would make quite different dresses."
We love that you can even add pockets!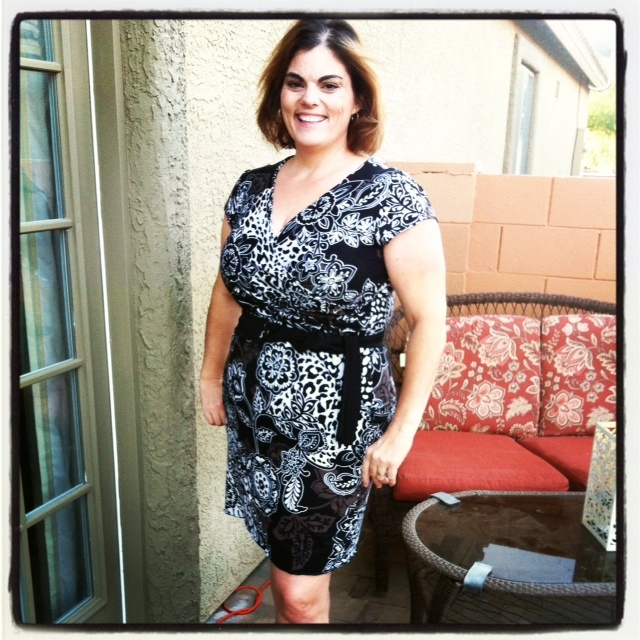 "I love a dress with pockets!!" - Jgpea
"Did I mention this dress has pockets? Super!" - DreinPA
The wrap dress design also looks great on a variety of body types. What's not to like?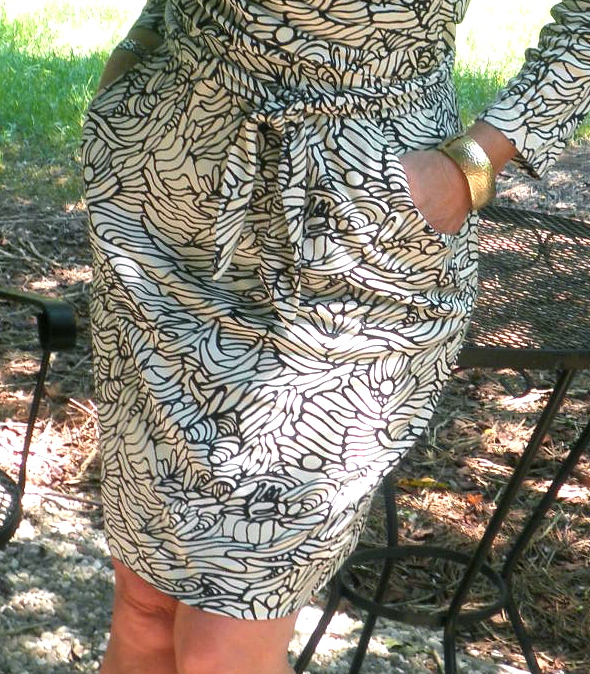 GoodbyeValntino describes, "This is a great fitting pattern. The criss cross front has no gaping and is not too low. The dress has an elastic waist but a nice flat front and the pockets are cute."
Variations for the sleeves and neckline make this beginner pattern interesting to use over and over again.
Ilonka says, "Yes, I think, I'll make it again, probably with short sleeves the next time."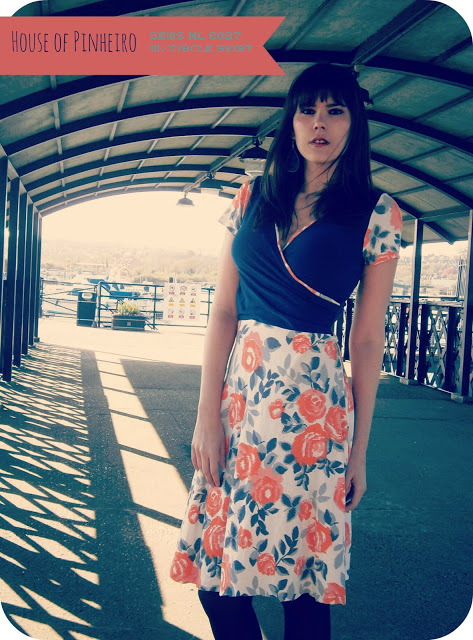 House of Pinheiro concludes, "This is very versatile dress. I love sewing this type of dresses as they are so comfortable to wear and so elegant."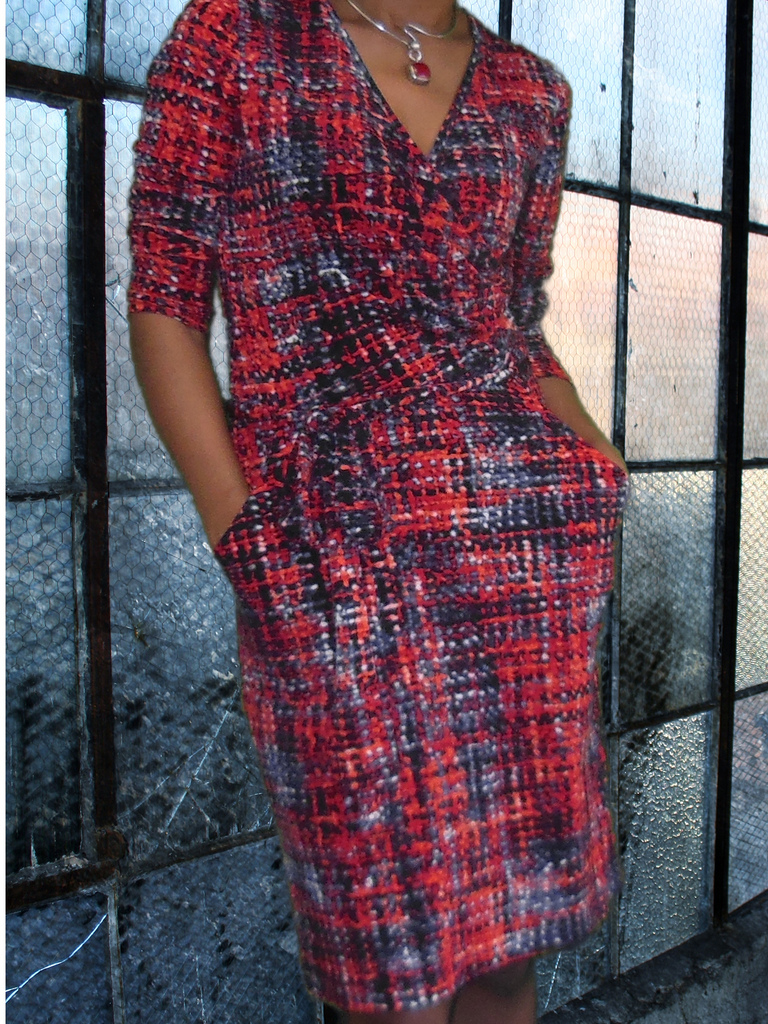 "I know I've made this dress and few times already but I can't help it! I love this pattern! It is the 'Best of 2012' in my book!" - imsewcrazy
Want to learn more about the wrap dress? Read Who Designed the First Wrap Dress?
See all the reviews for New Look 6097.
Buy New Look 6097 here.
PatternReview's Best Patterns of 2013:
#2 Archer Shirt
#8 Anna Dress
#10 Vogue 1314