Member Since: 2011
PR Name: mnitts
First Name: Manju
Birthday: November 16th
Blog: sewmanju.wordpress.com
How did you learn to sew?
"My mum used to sew when I was a young girl. I can remember watching her sew clothes for me and my sister and herself. But I was actually taught to use a sewing machine at school, when I was around 12 or 13. Over the years I have dabbled in dressmaking, with fairly disastrous consequences :-) I did go through a period of quiltmaking before I really got into dressmaking, which was around 2.5 years ago. I would say I am pretty much self taught. I think the internet is a wonderful learning resource, particularly for someone like me who can sometimes be frustrated by taught classes!"
What aspect of sewing do you find most challenging?
"I don't really enjoy hand sewing. And it shows! Hand stitching is something I really need to practice more. Especially as I would like to sew a Little French Jacket which I believe involves a considerable amount of hand sewing. I happen to think I am pretty nifty at inserting an invisible zip, and invisible zips are my preferred zipper closing. However, I am not so brilliant at lapped zips. I have yet to try a handpicked zip....zips plus hand stitching...yikes!"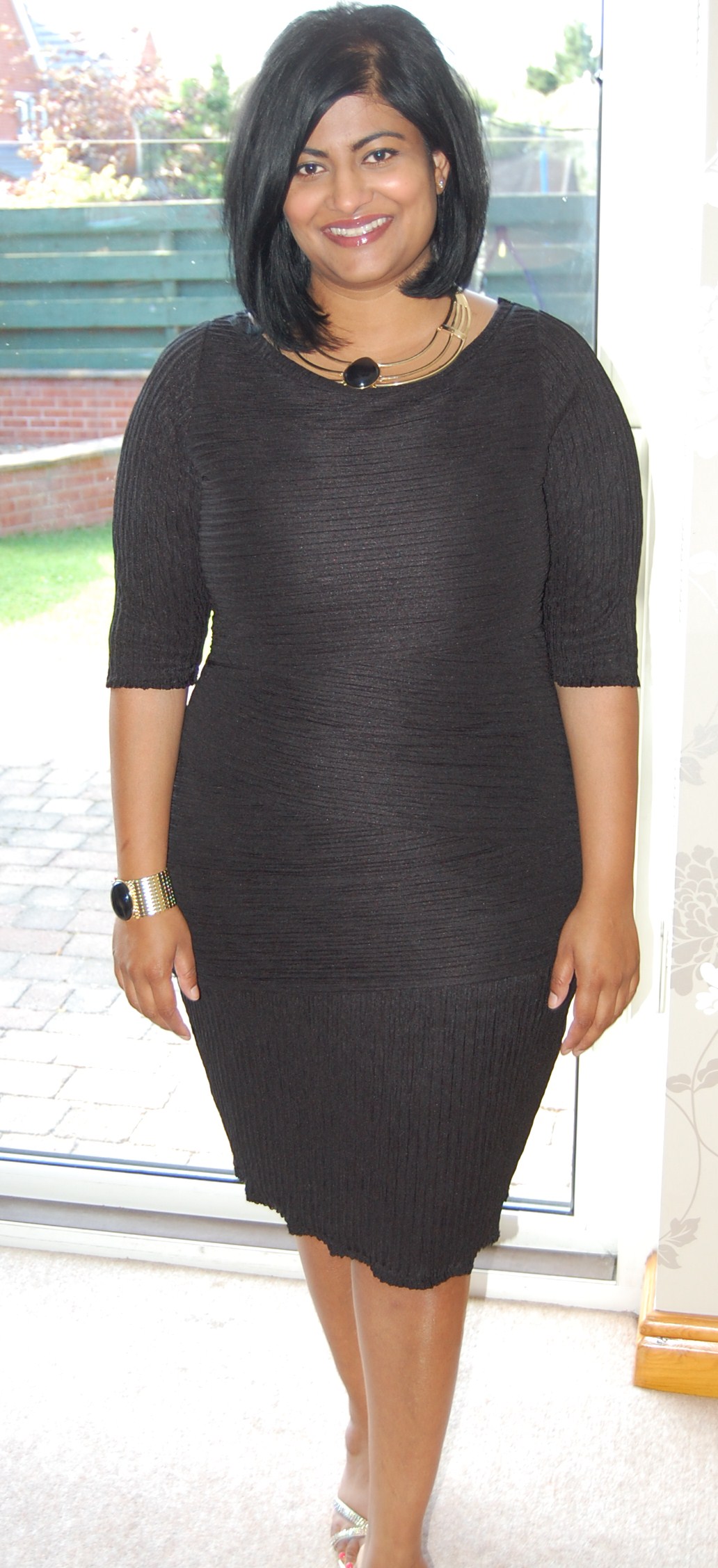 Which sewing machine do you currently have? What do you like/dislike about it?
"I have a Janome MC 4900 QC sewing machine, which is now around 3.5 years old. I love it. Seriously, I don't think there is anything I would change about it. It sews perfectly, makes great buttonholes, sews on buttons, darns and copes with fairly thick fabrics admirably.
I also have a Janome 8002D overlocker/serger which was my mother's day present last year. Again, love it. I am very lucky. The only thing I would like in the future is a coverstitch machine."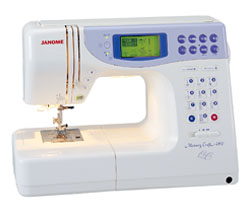 Which sewing book do you refer to most often?
"I admit I am someone who will turn to the internet first and foremost rather than a book. But Fit for Real People and Jackets for Real People are both great books which will help anyone struggling with fitting patterns to themselves."
What are your sewing goals for this year?
"I would love to sew a tailored coat/jacket. I have seen some amazing tailoring happening on various blogs and right here on PR.com and I would love to conquer it this year. Oh and possibly a swimsuit. I have the pattern and the fabric. Just didn't do it last year. Other than that, I don't like to restrict myself...just keep making things that I enjoy making and wearing."
What are you sewing right now?
"I am making an animal print wool challis blouse using Simplicity 2365. We are hoping to move house in the next few weeks and so I am trying to sew as much of my stash as possible."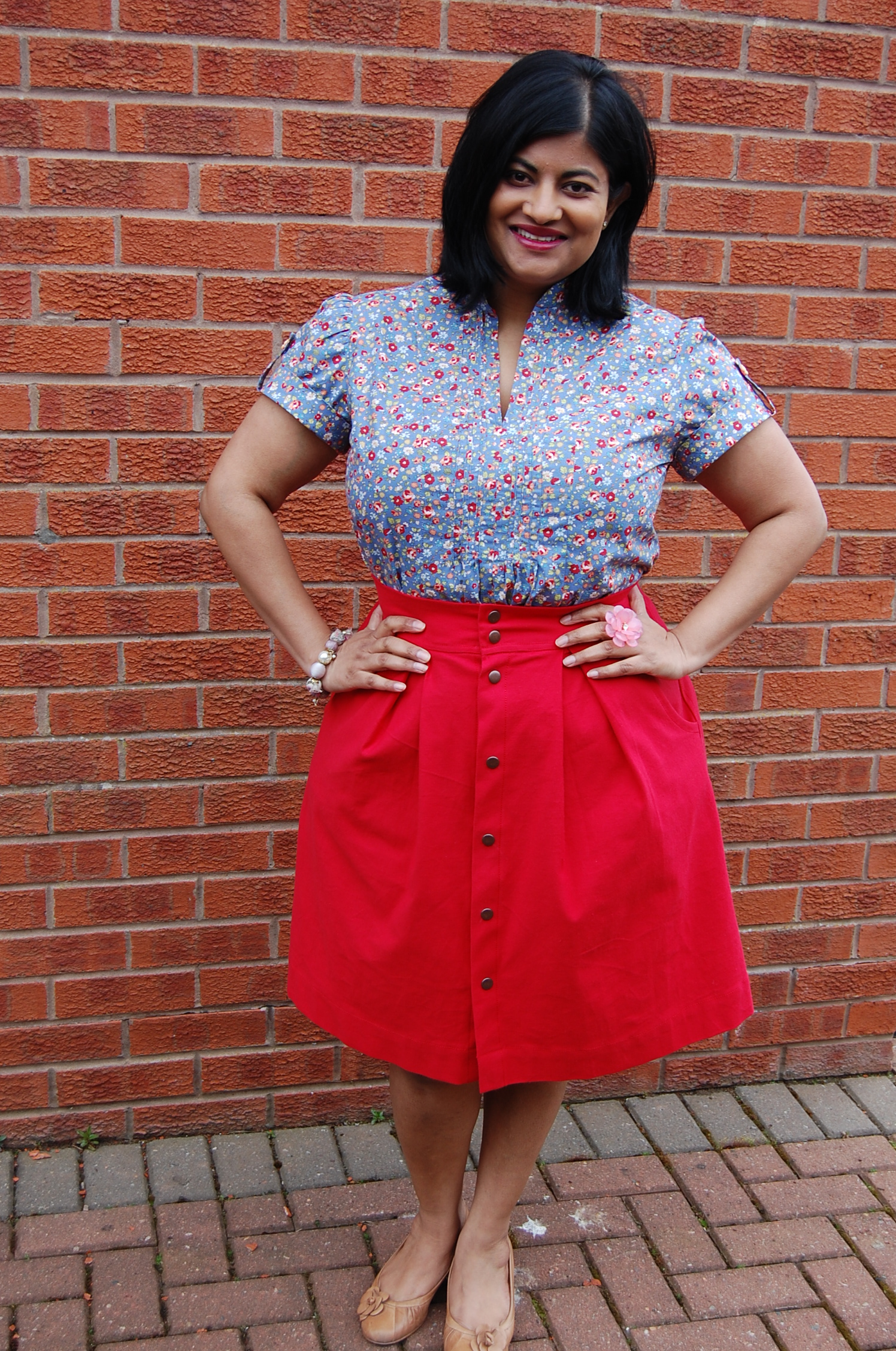 What's your favorite pattern?
"Oh this is so hard! Really hard! Especially because I admit I am someone who likes the thrill/challenge of sewing a pattern once and moving on. I think I would have to say the Archer Shirt pattern. I have only sewn this once, fairly recently, but I loved the finished shirt and have worn it so many times already. I can see me making this over and over. Just need to find the time..."
What you love most about PatternReview?
"I feel almost like I have made friends with certain PR.com members...there are members of PR.com who don't have sewing blogs but sew the most amazing things and PR.com is a way for them to share these amazing makes as well as share their experience of using the pattern in question. I admit, there are certain members' reviews that I eagerly look forward to reading. It's just a great forum to unite sewers worldwide."
Any other hobbies?
"I like reading. Especially books with tragic endings! :-) I like going to the movies with my husband and travelling."
Tell us a little more about you – profession, where you live, etc.
"I have a PhD. In a former life I worked in Drug Research and Development, and then registering medicines in Europe on the veterinary side. I have been a stay at home mum for the last 18 months. Sewing has largely kept me sane since my little girl started school 4 months ago. We are hoping to start building our own home this year, so that should keep me busy."
Wonderful to hear from you, mnitts!