Simplicity's 2014 Spring Collection is finally here! With breezy tops and an array of stylish dresses, there's certainly a little something for everyone.
On trend with a high-low hem and lace insert, Simplicity's 1422 button-up shirt or mini-dress would look great in sheer, light-weight woven fabrics.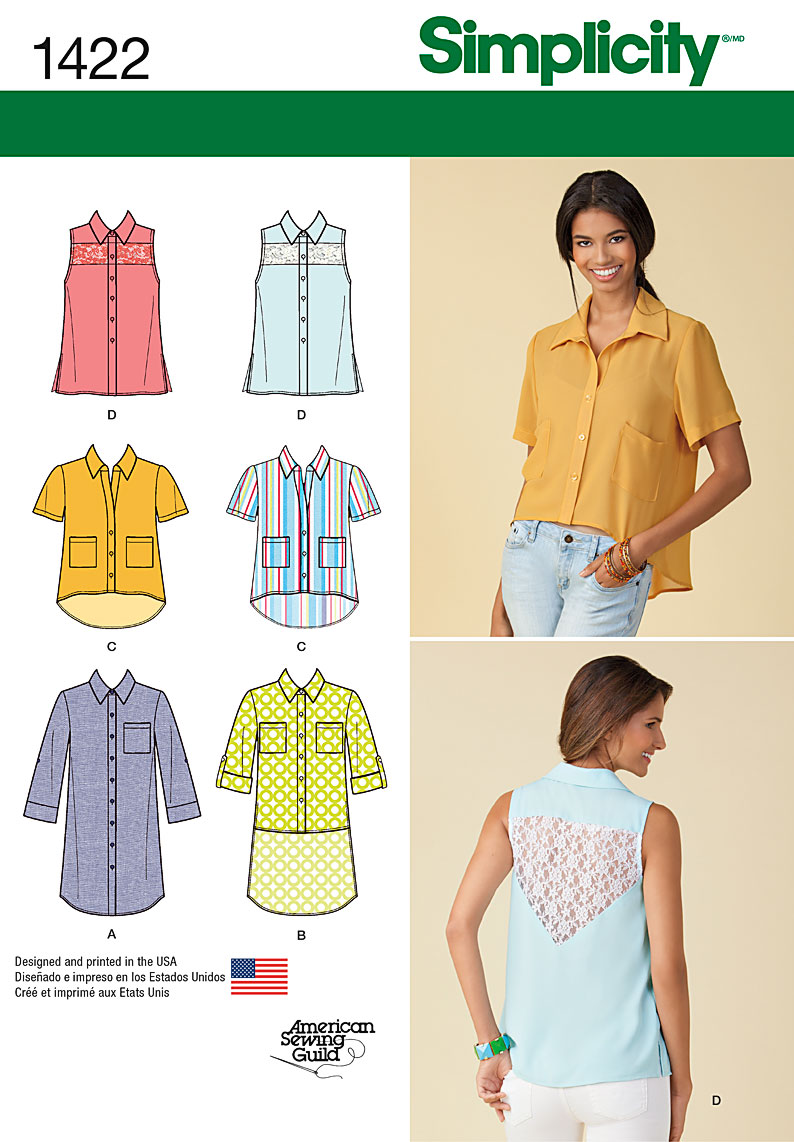 A stand out from the crowd is Simplicity's 1421 unlined jacket with collar; perfect for a day at the office.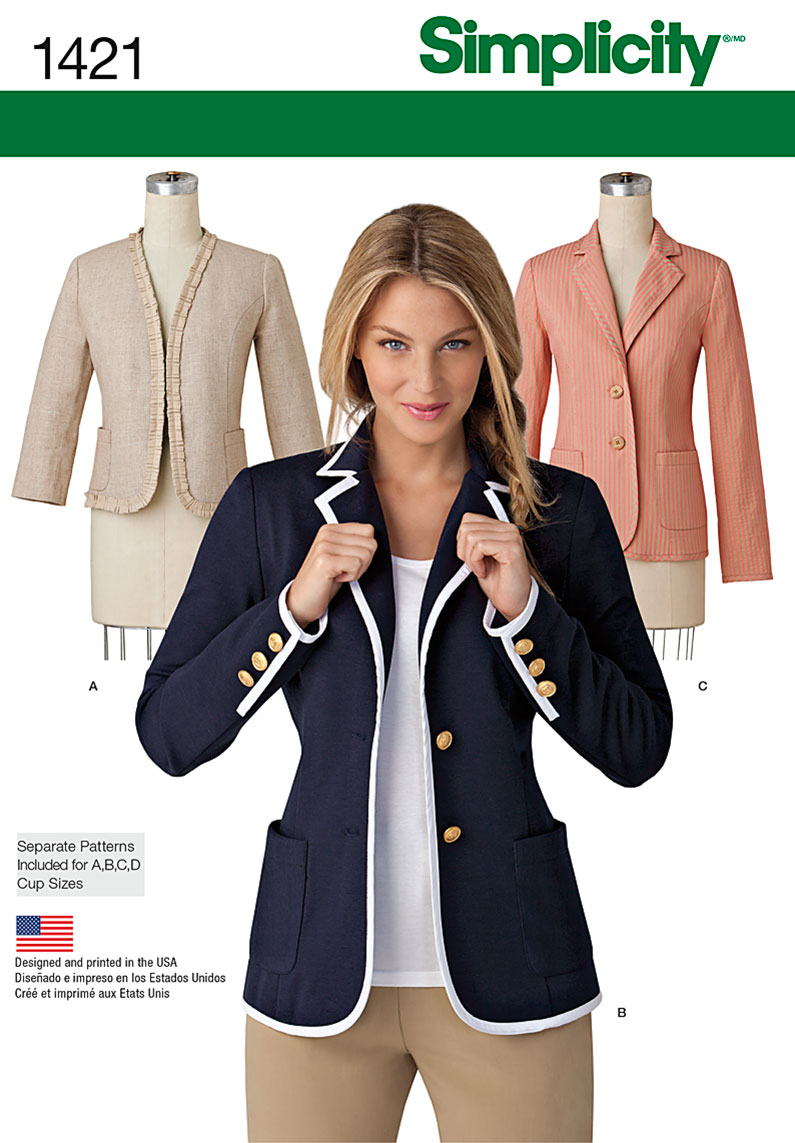 MrsCharisma says, "That is pretty awesome that it comes in cup sizes and a wide range of sizes. It's a nice blazer. Love the classic navy, white and gold."
With a full pleated skirt, keyhole front and Peter Pan collar, the Lisette 1419 dress and jacket features many fashion-forward details.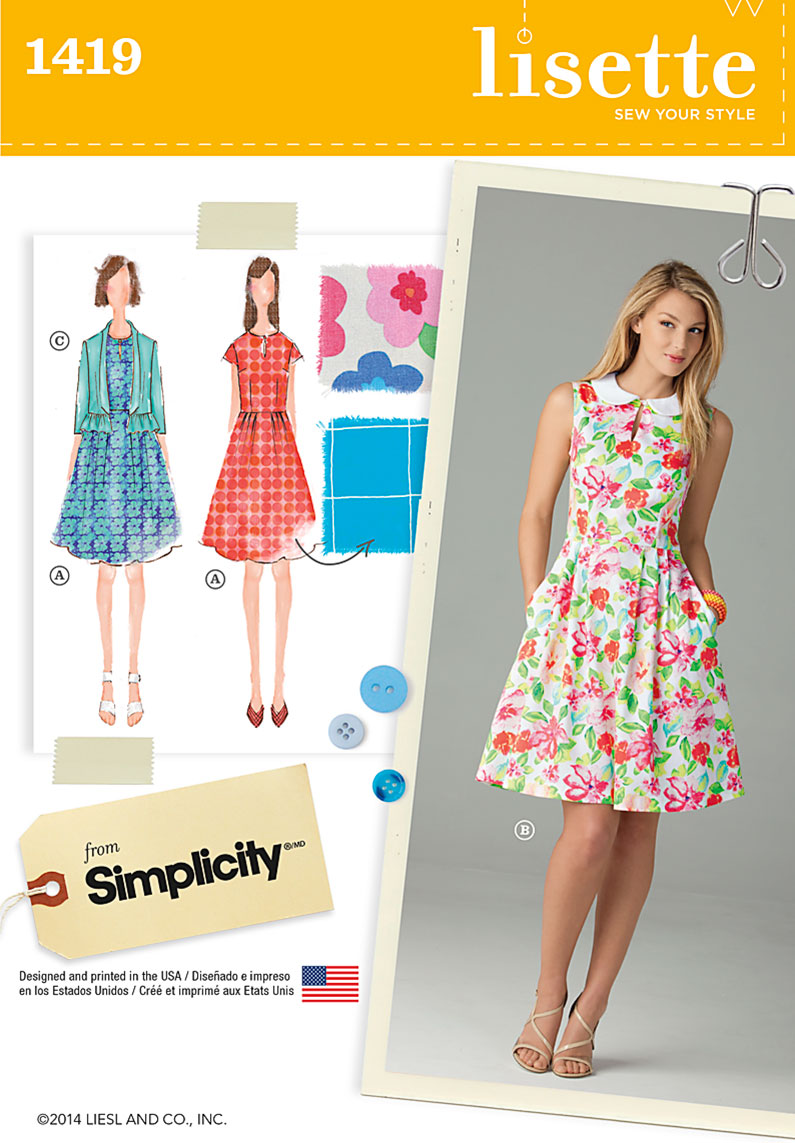 j Renee Design says, "1419, the new Lisette dress, is also pretty cute!"
While Simplicity's 1426 pattern is intended to be a vintage 1950's bra top, PR members pointed out that this pattern would also make a cool retro swimsuit!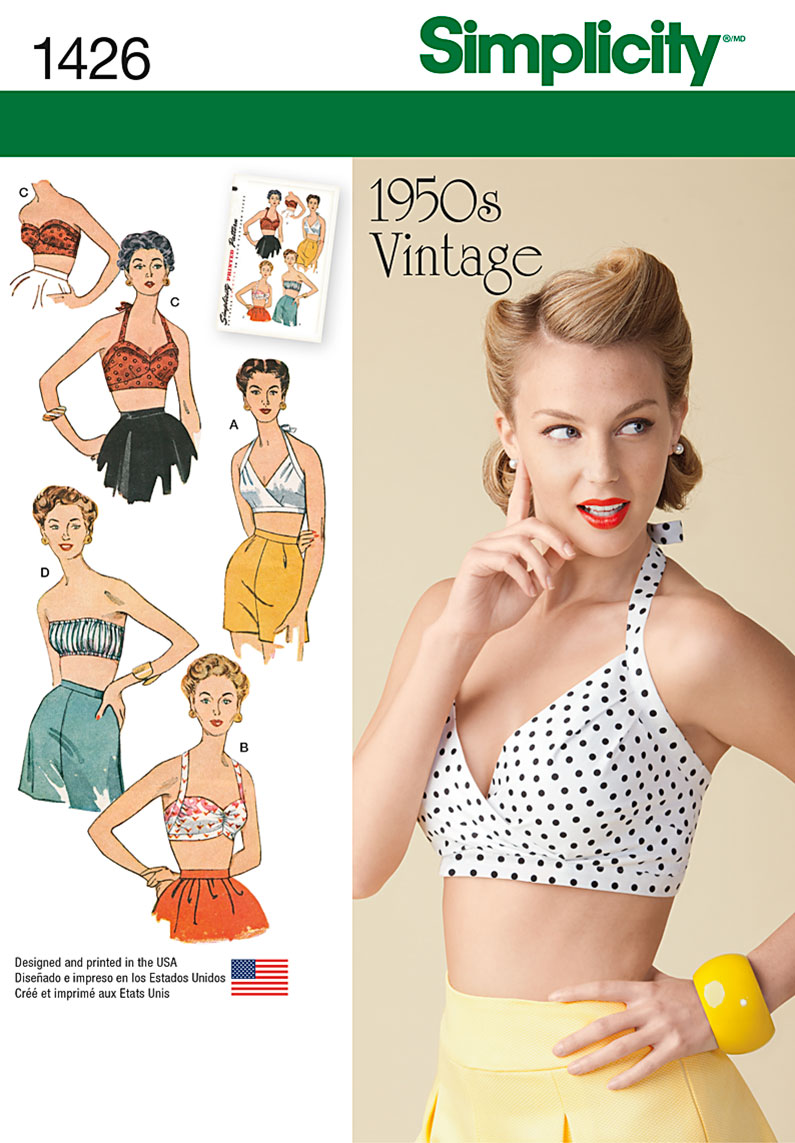 PammyJ says, "1426 might make a cute swim top. Yes, already dreaming of summer!" :-)
View the entire Simplicity 2014 Spring Catalog here.
What do you think of the new collection?
Join the conversation or comment below!