What we love about Indie (short for Independent) designers is their unique designs and a passion for this craft. Tasia, owner and designer behind Sewaholic Patterns is no exception. Even though her patterns are drafted for a pear shaped body, they work for a variety of figures. Her super-popular Renfrew Top, Minoru Coat and Cambie Dress are a testamant to that. So with this in mind, this month we are celebrating Tasia and her Company, Sewaholic Patterns.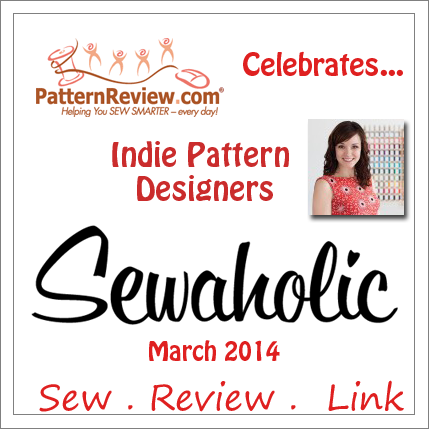 How to celebrate with us?
1. In the month of March sew a project using any of the Sewaholic Patterns.
2. Write a new review on PatternReview with atleast one photo.
3. Copy and paste a link to that review on
a) Comment section of this post
c) PatternReview's Facebook Page
d) Tweet @patternreview @SewaholicDotNet
Contest ends Mar 31st Midnight EST
FAQ
1. Why 4 places?
Because it increases your odds of winning!

2. Can I sew more than one project?
Yes of course. You'll just need to write a new review for each project, even if you use the same pattern. Again, this increases your chances of winning.
3. Can anyone participate?
Yes! Forward this to all your friends. As long as they join PatternReview (free membership will suffice) they qualify

4. What are the prizes?
At the end of the month we will randomly pick 2 winners who will each get a choice of any 3 Sewaholic Paper Patterns sponsored by Sewaholic Patterns.

5. How will the winner be decided?
By random drawing.
UPDATE 4-2-2014
WINNERS!
sunnyb64 for Robson Coat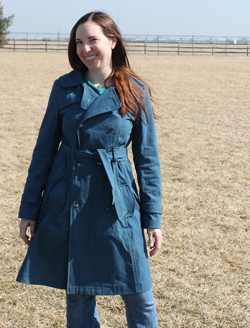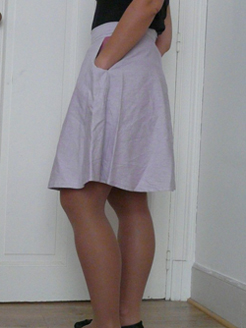 See All Reviews of Sewaholic Patterns
Related: February - Celebrating MariaDenmark Patterns
Related: January - Celebrating Christine Jonson Patterns
Related: December - Celebrating Liesl & Co