Tighten Up Any Waistband Easily With Elastic
-by Pj3g
"For years I have used elastic to tighten up all kinds of waistbands. I've added elastic to jeans, dress pants and even pants that already have an elastic waistband. Recently I "saved" a beautiful skirt that I had just finished making for my GD [granddaughter]. After all my work making the skirt the elastic waistband was too big. It was a wide pretty metallic elastic. So to make the waistband fit my GD I sewed narrower elastic to the inside of the wide elastic. I didn't have to rip out a single stitch and it was such an easy fix too. It was after that when I started thinking about posting this as a tip especially for new sewers so they will know fixing and repairing can sometimes be quick and easy. You don't always have to do it the way a book says."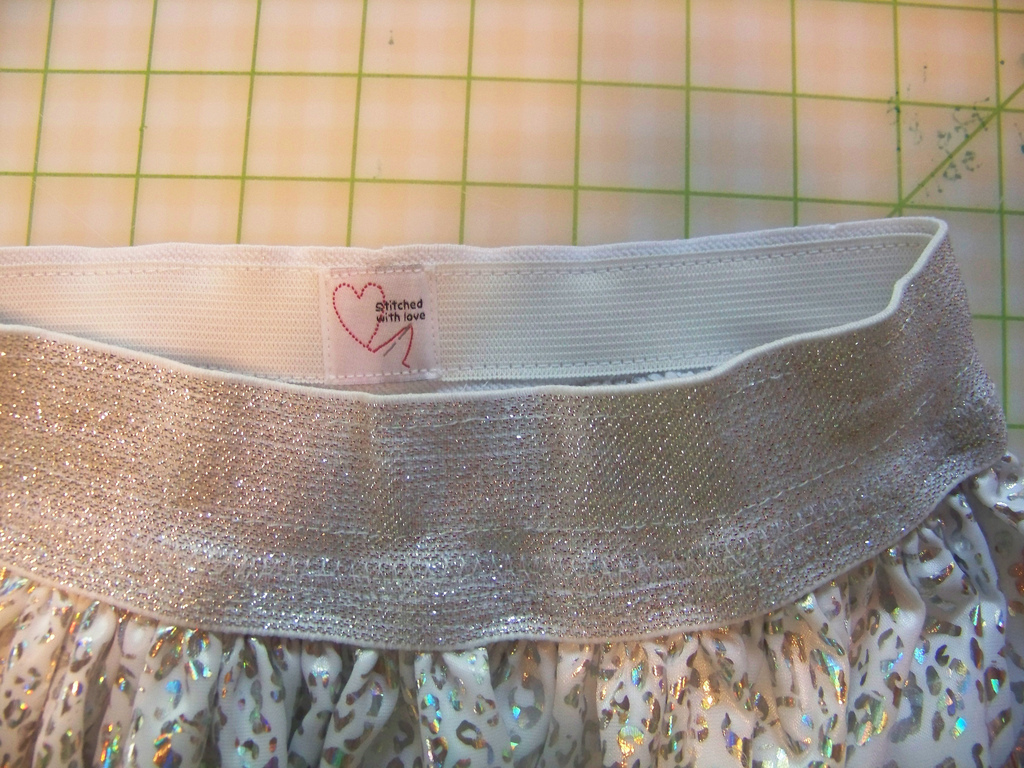 "This is the waistband of a fun skirt I made my granddaughter. The elastic is 2 inches wide and metallic. The fabric is a metallic polyester which is lovely. It is also lined with a baby silk polyester. Both fabrics are lightweight. I gathered up 80 inches of EACH fabric and sewed them into this elastic waistband so my granddaughter would be able to get a great twirl effect. Turned out beautiful except the waistband was too big. On this photo it's already fixed. Did you notice?
As I said there is 160 inches of lightweight fabric gathered and sewn onto the 2 inch wide elastic waistband. When my granddaughter tried it on the waist sagged in front because it wasn't tight enough. Because of the quantity of the fabric sewn onto the elastic, I had sewed around and around the fabric several times to smooth it down. My granddaughter doesn't like bumps and such in her clothes. So the point is, I wasn't going to rip it all out and do it over!"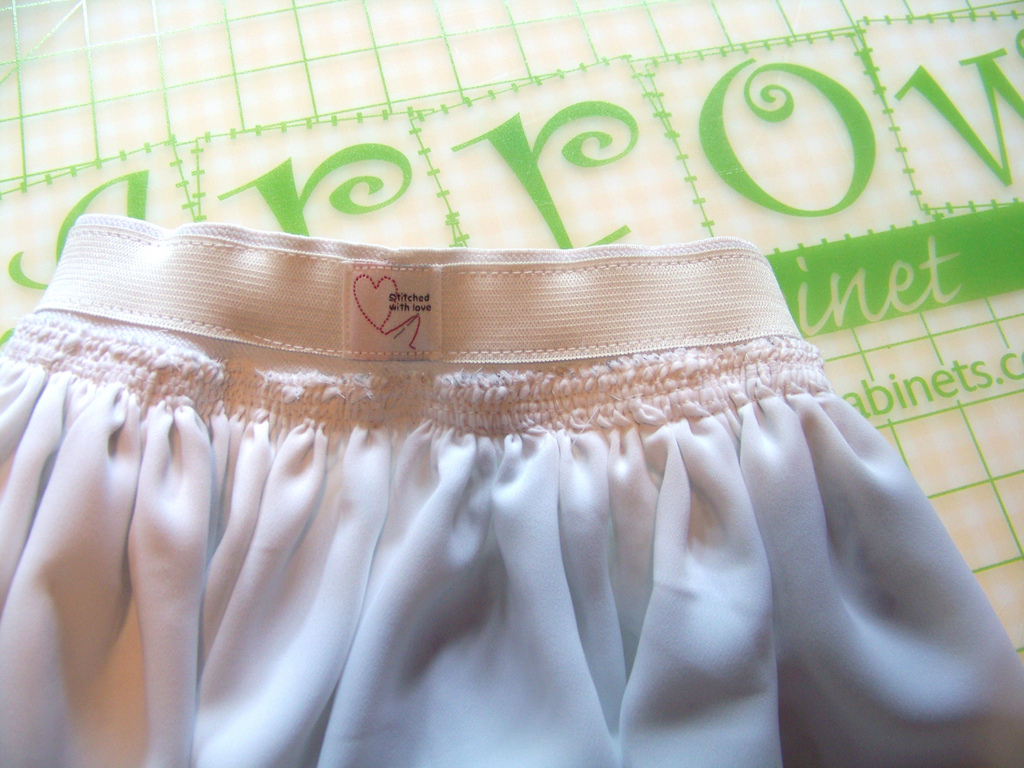 "This was an easy fix though. I would just add more elastic to the inside of the elastic waistband. I cut a 1 inch wide piece of elastic 4 inches smaller than the wide elastic waistband. I marked both the waistband and the new piece of elastic into quarters. I sewed the new piece of elastic along its short end to center back. I stretched it and sewed it onto the original elastic waistband matching the quarter marks on both elastics. I used a long stitch length (4.0). When done I sewed back on the cute label."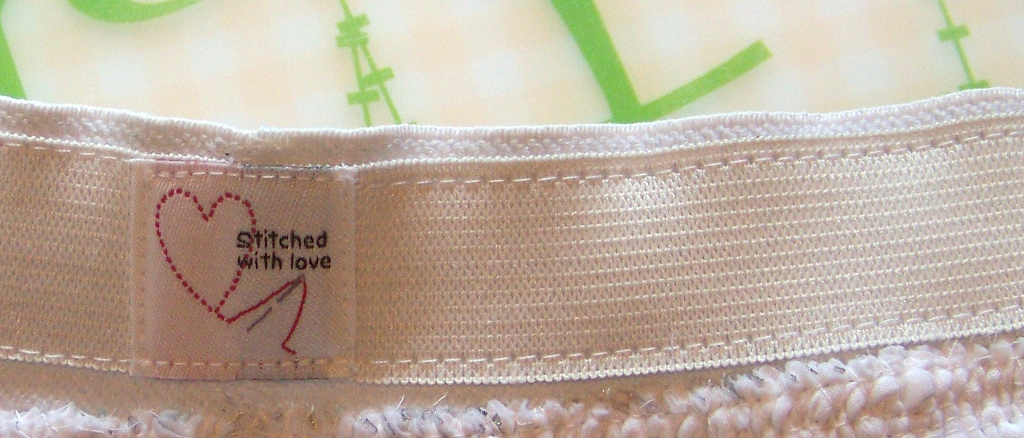 "If ever the waist becomes too tight for my granddaughter, then I can easily replace or adjust the inside piece of elastic. I would simply unpick the label and the vertical stitches holding on the inner elastic, pull a bobbin thread on the horizontal stitch line and it would fly right out because I had used a long stitch length to sew it on!"
Republished with permission from Pj3g.
Thanks for sharing! Read Pj3g's full tip on PR.
Have a useful tutorial or tip? Tell us here!