Member Since: 2010
PR Name: Quickie
Full Name: Marieke Holleman-Bartels
Birthday: January 29th
How did you learn to sew?
"My mom 'let me do' with the sewing machine when I was about six and gave me later on patterns with the best descriptions she could find and let me choose really beautiful fabrics. I read many books on sewing but never had a real education in sewing."
What aspect of sewing do you find most challenging?
"I love it best when there is engineering. So I feel fine when I am drafting and fitting. I want it to be sewn decently but not necessarily haute couture."
Which sewing book do you refer to most often?
"Palmer Pletch Fit for Real People."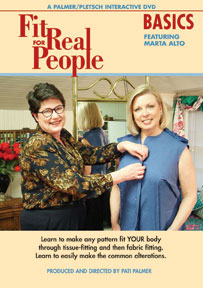 What are your sewing goals for this year?
"I hope to be able to go on as I do now. For PatternReview I do the contests because they give structure to my days. One can always try to improve."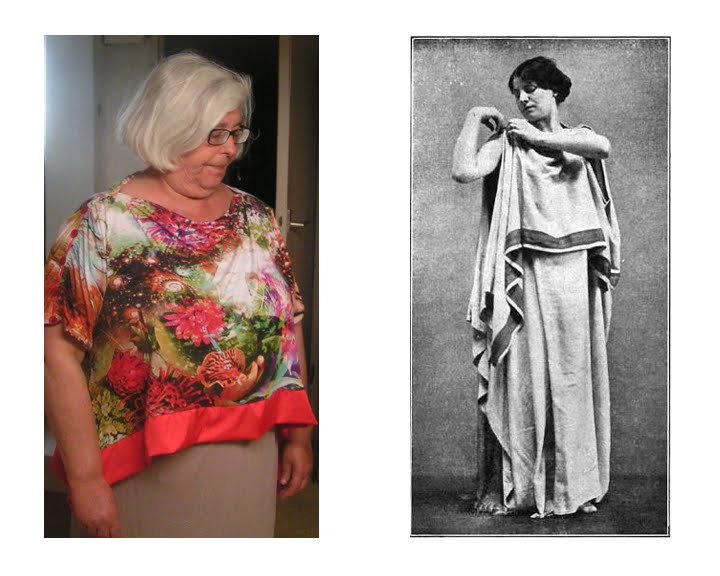 What are you sewing right now?
"I have finished this morning a self-drafted purple velour-chiffon dress with regency style-elements. Must make now a simple half-slip to match. It will be my entry for the Inspired by the Movies contest."
What type of sewing machine do you have? What do you like/dislike about it?
"I use a Husqvarna Viking Sapphire 830 sewing machine and a very old serger (I think Janome). I am very content of the sewing machine, with exception of the needle threader (Does not work with thin needles, when you need it most. I can't become good friends with the electric automatic buttonholer, so I use another foot for that."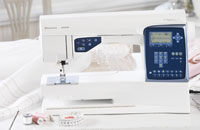 What's your favorite pattern?
"Sorry, my own self-drafted blocks. With that I can achieve almost all I could desire."
What you love most about PatternReview?
"I love PatternReview to see the reviews and how a certain type of garment will look on real people."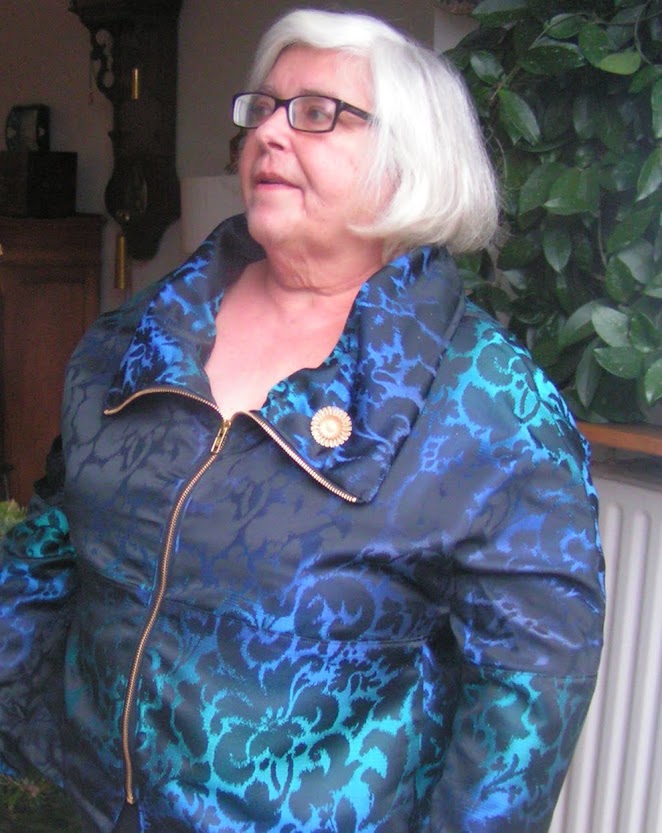 Any other favorite hobbies?
"Photography, music (I play the violin), reading."
Tell us a little more about you – profession, where you live, etc.
"I am retired now. Was in the civil service and studied law. I live in The Hague, the city where the Dutch government resides. I have a husband and two adult married sons and four grandchildren."
Thanks for sharing, Quickie!