Wishing for spring? These new breezy looks from our favorite independent designers will certainly get you ready for the season. To inspire you even more, we asked Elliot Berman Textiles to suggest fabrics for these lovelies.
Bluegingerdoll The Winifred Dress
Bluegingerdoll's new The Winifred Dress is easy to sew with vintage-inspired details. This pretty pattern will be a great transition piece into spring, with the option for longer 3/4 sleeves or short kimono sleeves. You'll be reaching for this versatile dress as your go-to this spring!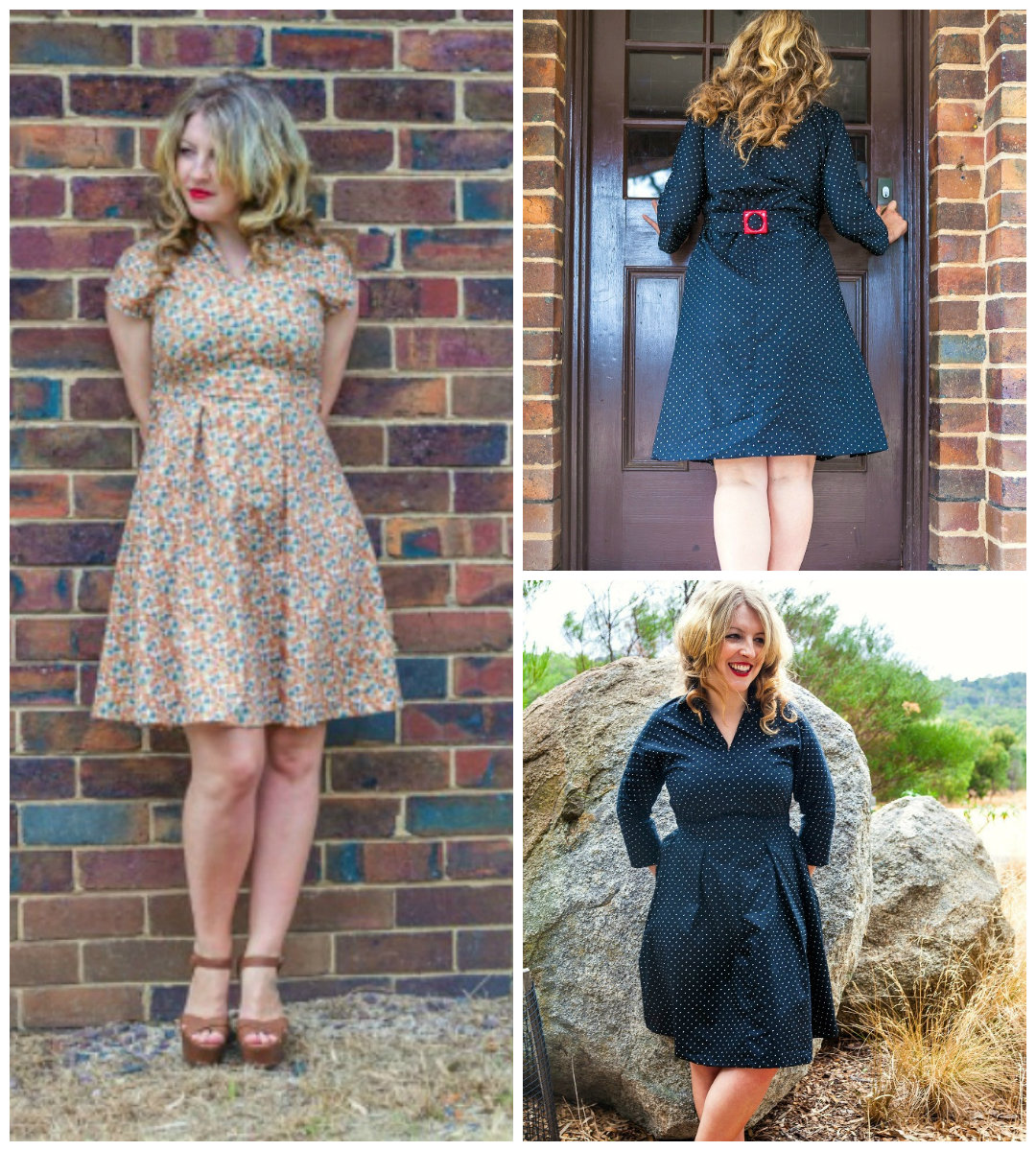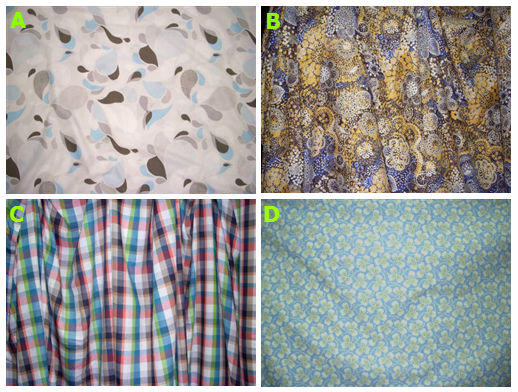 A - CP-18423 Wonderful Cotton Crepe Has Smooth Hand And Very Soft Drape
B - CP-18223 Cotton Silk Shirting from France
C - CP-1377W Cotton Twill with Flannel
D - CP-1651W Designer Printed Cotton - Hugo Boss Italy
Have a wedding or formal event to attend this summer? By Hand London's newly released Flora Dress would certainly be the ultra feminine party dress you've been looking for!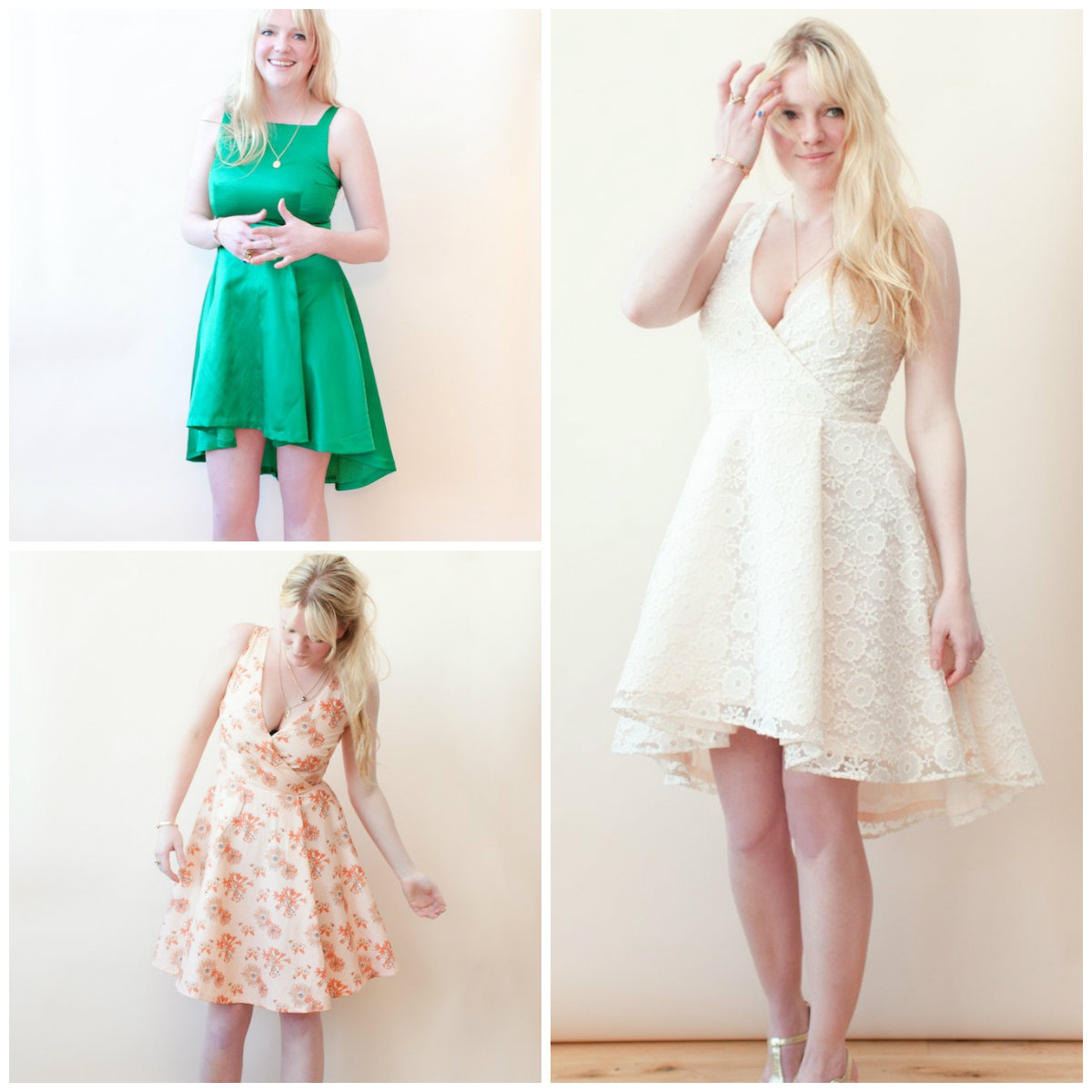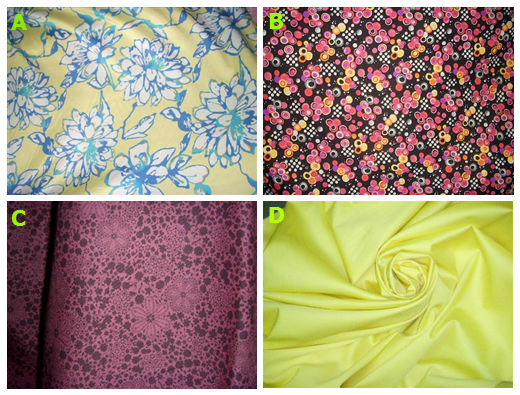 A - CP-1716W Beautiful Silk/Cotton Blend with Satin Finish which will still leaves the fabric hand smooth and soft.
B - CP-1761W Cotton Shirting from France
C - CP-18007 Organic Gotton Printed with very fine texture.
D - 16331W Satin Finish Cotton is simply ideal for this pattern. It will create flowiness and satin finish will give it a big of glamor! The cotton fiber will give the garment a very soft hand.
Sewaholic Patterns - Gabriola Skirt
The trendy maxi skirt has been gaining popularity over the past seasons for its flattering bohemian style. Sewaholic Patterns Gabriola Skirt has redefined the maxi skirt with a sophisticated flared silhouette. For a day at the beach or shopping around town, the Gabriola Skirt will keep you looking chic in printed fabrics.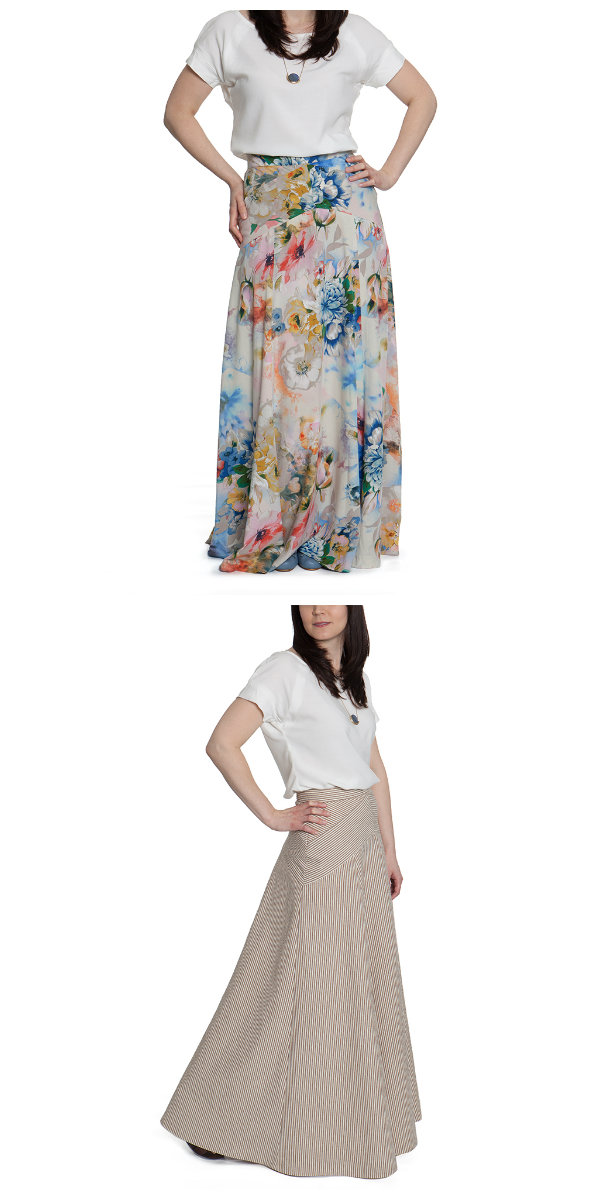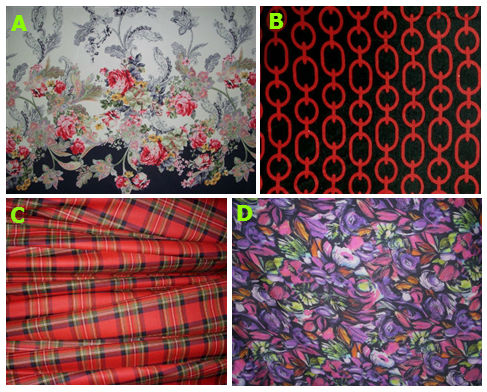 A - FF-1687W-A: Printed Microfiber. The skirt will flow smoothly in this fabric.
B - RVK-1771W: Printed Viscose Knit. There is no reason why this skirt can't be made in a knit when the fabric is so gorgeous. This knit from Italy has an amazing soft hand and unlike other Viscose Knits, it has a heavier weight which will create a wonderful drape.
C - WC-1769W: Plaid Viscose with precious blend of virgin wool. It is from the suiting family, but its smooth hand and fine drape will make a gorgeous skirt.
D - RV-1714W: Inkjet Print Viscose Challis is simply ideal for Gabriola Skirt. The fabric, along with its stunning print has smooth drape and is delicately flowy.
Want to learn more? Read reviews for The Winifred Dress, Flora Dress, and Gabriola Skirt.
Shop for your spring favorites now!