-by Brine
"I had problems threading wide elastic into casings using the time-honored large safety pin method. The safety pin held the center of the elastic with no problem, but the side edges curled up and got caught on the inside of the casing."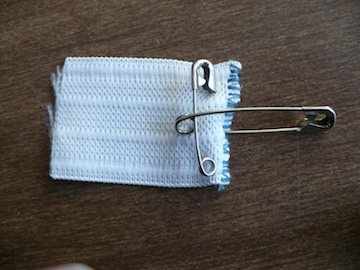 "I found that if I used two safety pins inserted at right angles as in the photo, the elastic remained flat and could be easily inserted."
Republished with permission from Brine.
Read Brine's Tips & Techniques.
Have a tip you'd like to share? Post it here!