There are few books which live up to their title and this is definitely one of them. Author Christine Haynes has worked hard to include anything and everything you would need if you were to start learning how to sew or if you are getting back into sewing.
There are things in this book I wish someone told me when I taught myself to sew 15 years ago. Like how to read a pattern envelope and what do all these strange symbols on a pattern envelope mean?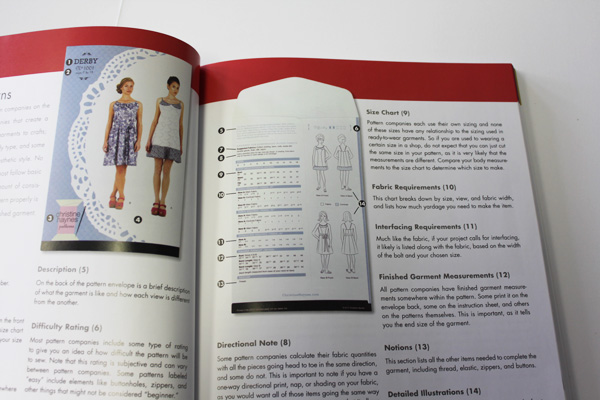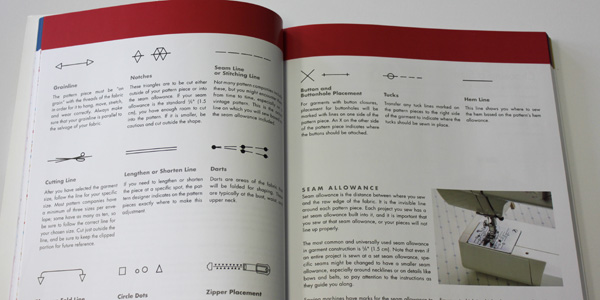 The things which go beyond a pattern sheet. I love that she explains different seam finishes with crisp photographs. Even commonly used hand stitches. I can't tell you how long it took me to finally figure out the slipstitch. I wish I had this book then.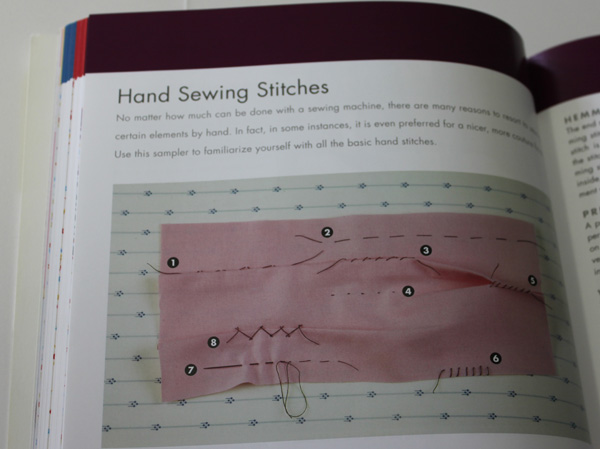 Christine urges everyone to read their sewing machine manual cover to cover which most of us (raising hands here) are often guilty of not doing. But she also explains basic sewing machine features and stitches. How helpful!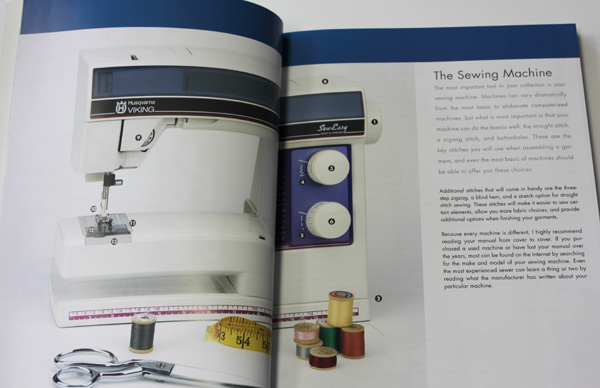 Zippers - I don't know why they intimidate most of us but they just do. Christine explaines with helpful step by step instructions how to install centered, invisible, lapped and fly-front zippers. She even talks about how to shorten a zipper neatly.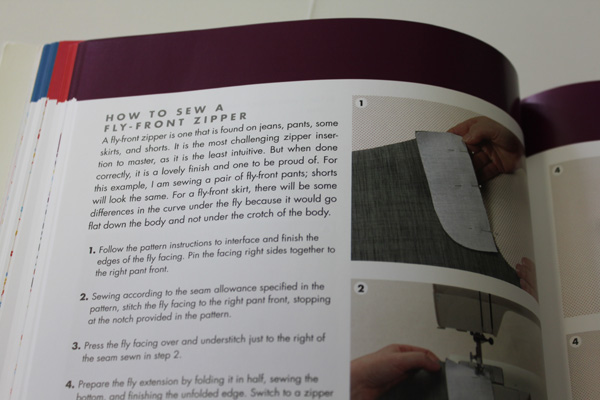 My absolute favorite part of this book is Anatomy of a Garment. This is something which is super helpful to someone who is new to garment construction. Even though the fabrics used are gorgeous (check out the resources list in the back of the book for more info on them), I wish she had used solid colored fabrics for some of the garments where the details got hidden in the print.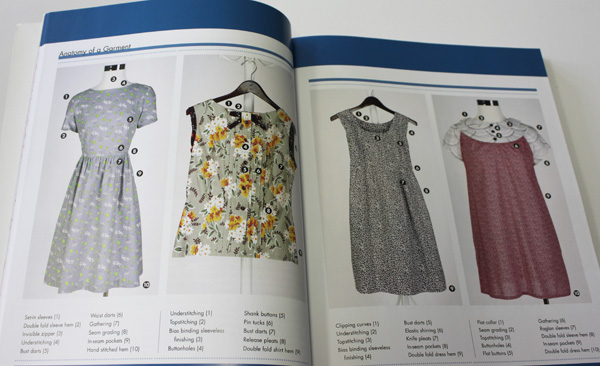 I was pleasantly surprised to find a chapter on finishing details like pockets, different types of hems and even a sash belt. I will definitely be using the faced hem technique. Love it.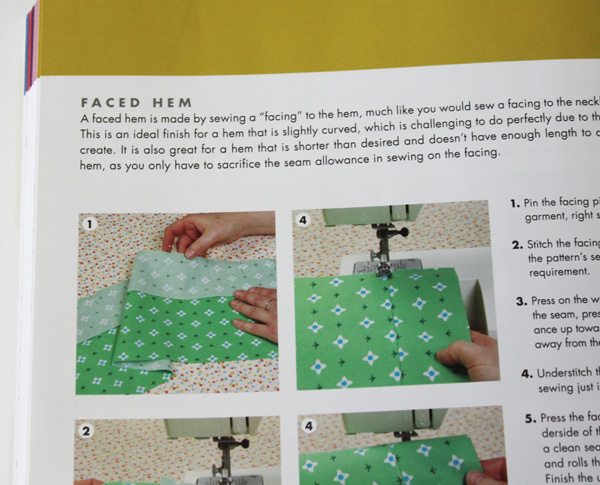 All in all a very useful book and I recommend it highly. It definitely belongs on your sewing book shelf. Even though I recommend that beginners read it cover to cover, should you need to refer to a specific topic, the contents and the index are very systematically laid out.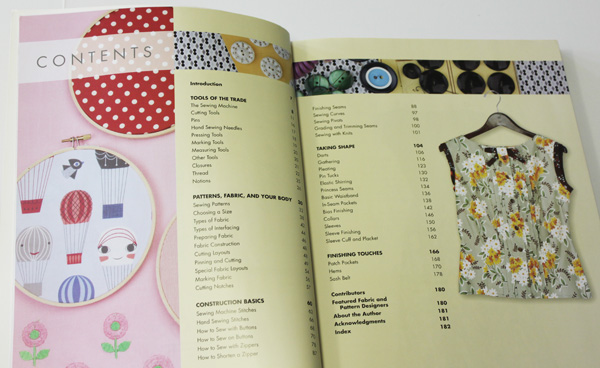 I asked Alexis here in the office (a new sewer) to share her thoughts about the book too...
Author Christine Haynes' recently released book, The Complete Photo Guide to Clothing Construction, features clear and concise instructions on the fundamental techniques of garment sewing. I was impressed with the full-color images and detailed photo tutorials, which I could certainly use by my side as a quick sewing reference.
For those new to sewing, Haynes recognizes the difficulties we beginners face. When commercial patterns omit complete how-to instructions, it can be very challenging. Any questions you may have, Haynes does a wonderful job explaining all you need to know about patterns.
Designed for modern readers, Haynes carefully covers the entire process of garment construction. Covering introductory topics such as "Tools of the Trade", you'll learn about the functions on your sewing machine and the purpose of popular sewing tools. "Patterns, Fabric, and Your Body" teaches how to measure your body and lay out pattern pieces on fabric. You'll learn all about sewing machine stitches and finishing seams in "Construction Basics".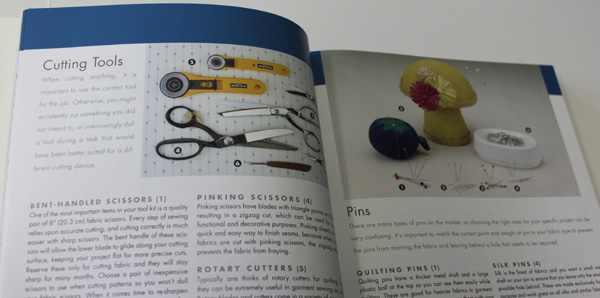 If you're a visual learner like me, I highly recommend this comprehensive photo guide. Whether you're new to sewing, or may need a refresher on particular techniques, The Complete Photo Guide to Clothing Construction will help you create many successful sewing projects.
Now for the fun stuff!
Giveaway
We are giving away the review copy of this book to one lucky member. To qualify for this giveaway, you must be a patternreview member for atleast 3 months or more (free membership is enough) and drop a note in the comments section below to let us know how long you've been sewing and how this book can help you. We will pick the winner of the book on Friday, April 4th.
Don't want to wait for the giveaway? You can buy your own copy at Amazon.com
Already have this book? Review it here.