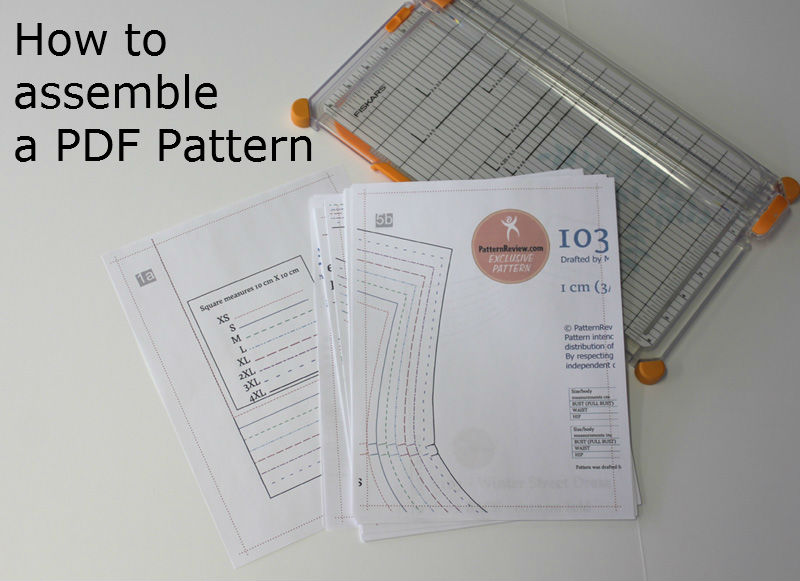 Do you love digital (pdf) patterns? We do! Who doesn't like instant gratification and if you have the right tools, you can assemble digital patterns quickly and accurately. Here's a quick tutorial on to do that. We've featured our brand new Winter Street Dress pattern (Available April 1st) here but the method is similar for any PDF pattern. The only thing which will change is pattern layout. So let's begin.
Printing the Pattern
Load your printer with regular copy paper. In Adobe Acrobat Reader, open your PDF pattern and click on Print. When the print dialog comes up, make sure that all the pages print in actual size and that your program is not automatically resizing it.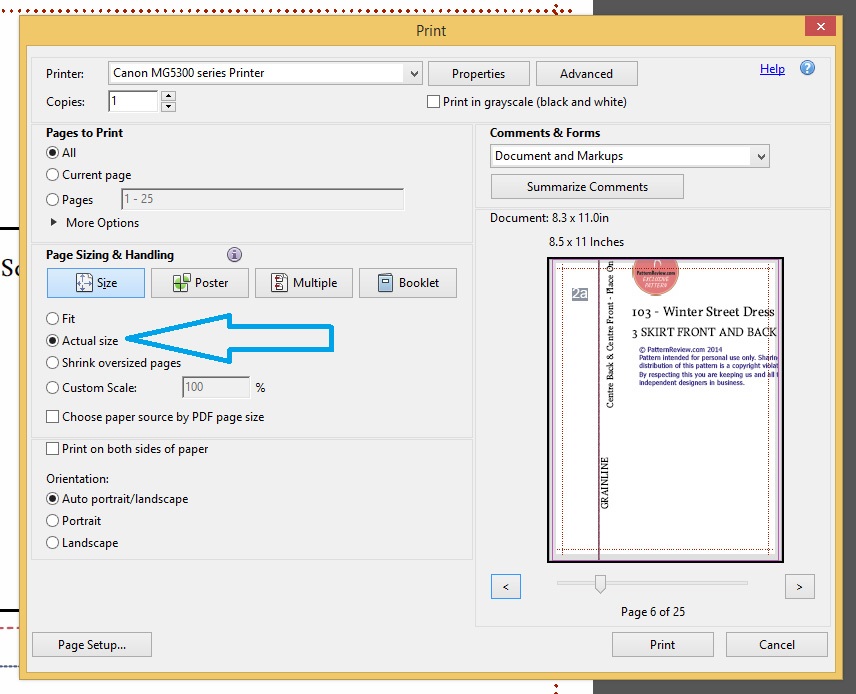 Most pdf patterns will have a page with a test square. You should definitely print that page first to check the settings if you have not done this before.
If your PDF pattern comes with a pattern layout, it is helpful to print that as well. It makes laying out the sheets much easier.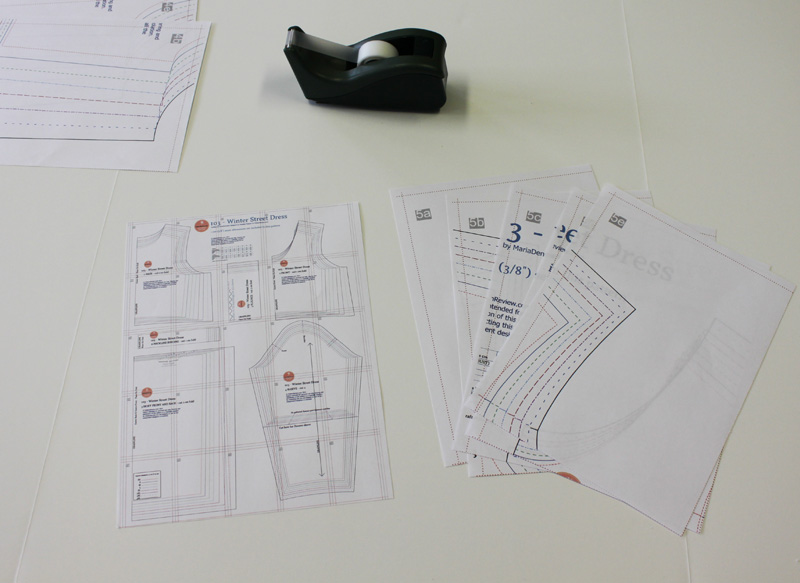 Trimming
Most patterns come with an overlap which is helpful when taping. We will need to trim RIGHT and BOTTOM overlap for each sheet.
You can definitely use paper scissors to trim the pages but if you're going to be using digital patterns, I highly recommend investing in this paper trimmer. Fiskars surecut. The reason I like this paper trimmer over others is because it has a handy wire guide which makes cutting a snap. See how easy it is to place the sheets with the dotted line right under the guide? It makes for a very accurate cut. And you can buy additional blades when the current one dulls. I can easily trim 3 pages at once.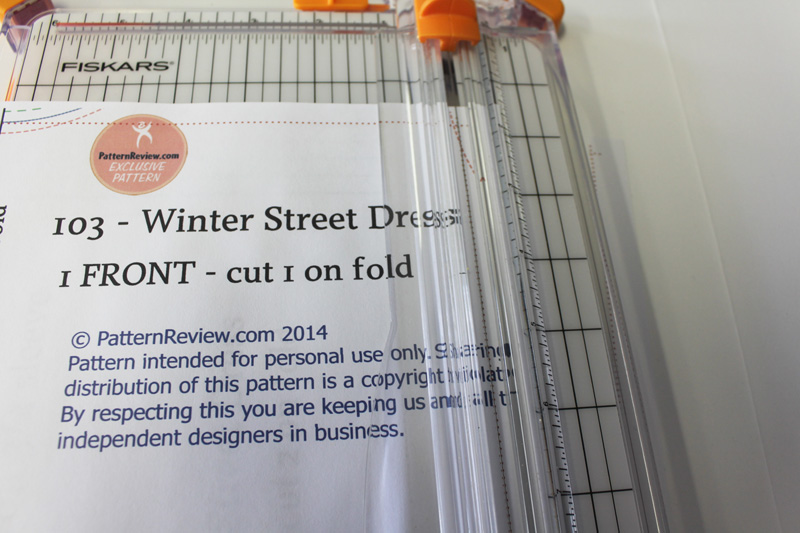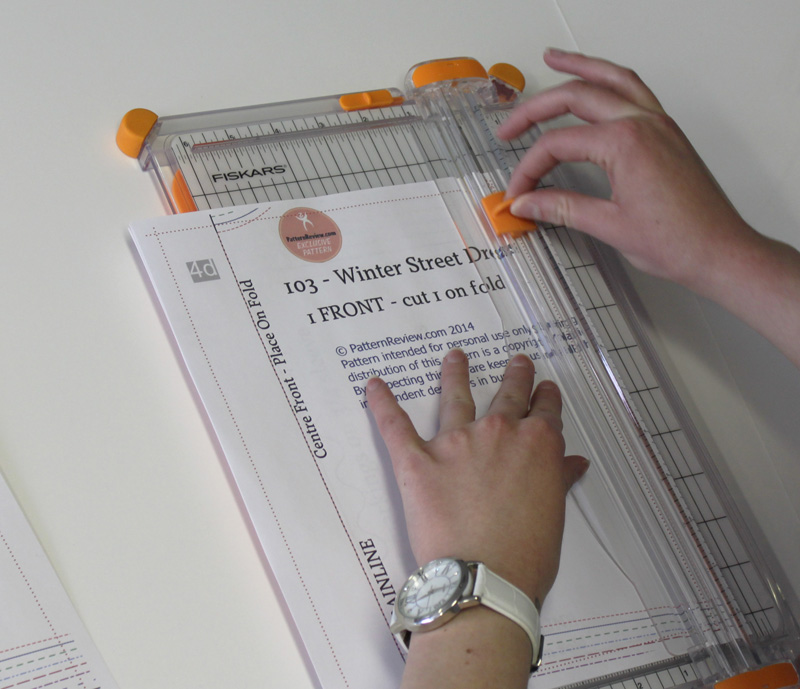 Taping
Once all the pages are trimmed, start taping. A tape dispenser is super handy for this. I like to tape all the rows together first.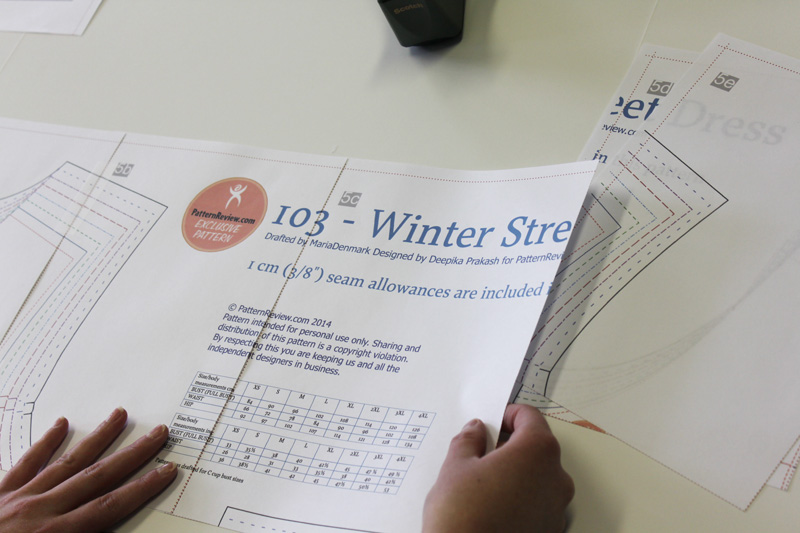 Put all the assembled rows together and tape down to create your final pattern.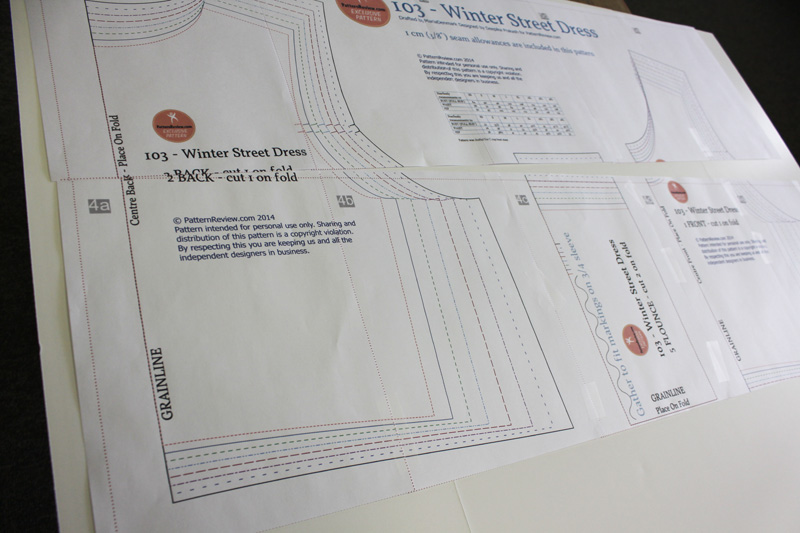 Then simply cut your size or roll and store away as your master pattern.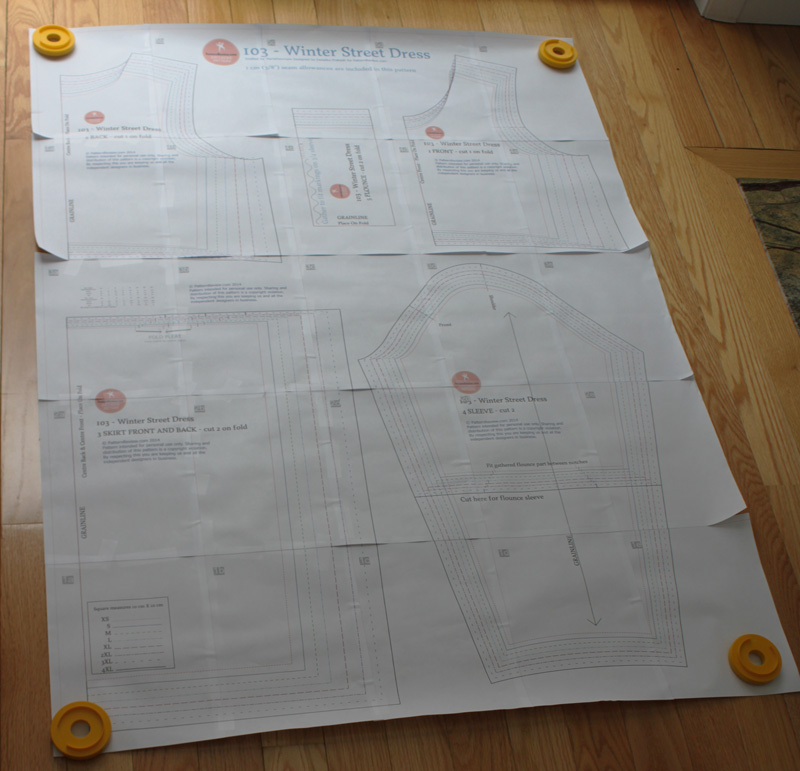 Ready to test it out? Click here for all the digital patterns available on PatternReview.com