Last year just before PR weekend San Francisco I released the first PatternReview pattern - Summer Street Dress. What a fun learning experience. A year has passed and it's finally time to admit that I love digital patterns. I love the instant gratification. I love that they are so unique and I love that we are not bound by international boundaries. I've discovered so many new wonderful pattern companies and it is so fun to read reviews right here on PR. We even ran a "New to Me Pattern Company Contest" which was a huge success!
Summer street dress was a great first experiment but ever since we released the dress, a new dress had been brewing in my head. Of course things got in the way and it was not until now that I finally sat down to translate those ideas into a pattern. I knew I wanted a knit dress. While I do love classic shapes, I am a sucker for girlie details.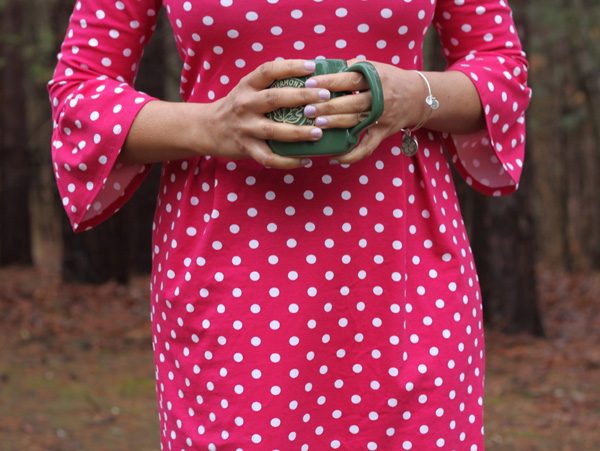 I often let the fabric tell a story which is why I wanted the shape to be simple. Darts are good but why not box pleats. These reminded me of my school days ( most schools in India have uniforms ) but in a good way. When I tested it, I decided that I didn't like the bulk, so inverted pleat it was.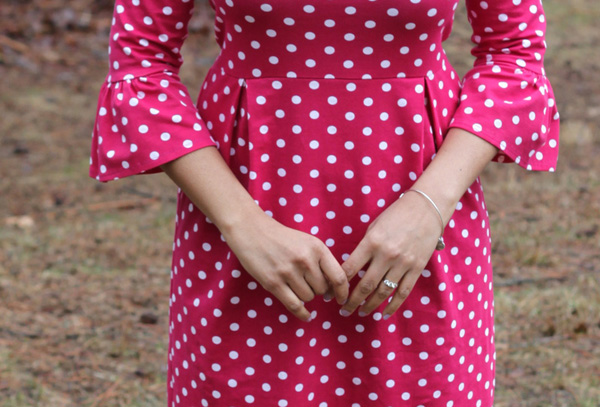 The skirt narrows towards the hem making it slightly tulip shaped. I've designed it to hit above the knee but if you prefer your dresses longer, simply lengthen it.
Living in New England where we have 4 distinct seasons (yay!) but REALLY long winters, I knew that the pattern had to work for all seasons. So this dress has the option of full sleeves as well as a cute elbow length gathered flounce version.
I've always been a fan of TNT patterns which I can use and hack all the time. See how I changed Summer Street Dress to a Peplum top. The same applies to Winter Street Dress. With a fitted bodice (drafted for "C" cup), a waist seam and full length sleeves, you can use this as a starting point for many different types of dresses and tops. How great is that!
I can design yes, I can also sew (most days!) but when it comes to pattern drafting, I often turn to my friend Maria. And her expert drafting skills have made this idea from a concept to reality. I also thank our pattern testers who provided great feedback and helped us make this pattern even better. We hope you'll agree. So what are you waiting for?
Click . Buy. Print . Sew . Review!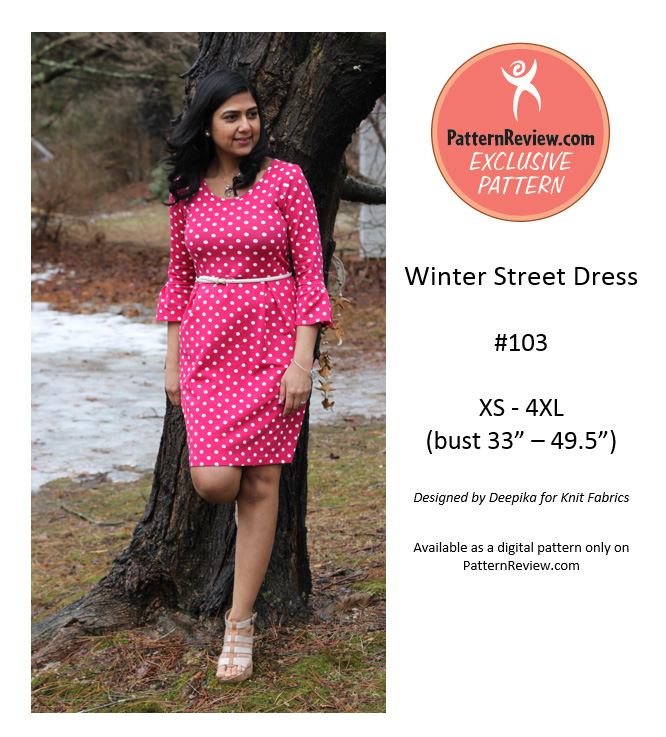 The Dress is going to tour the blogland starting tomorrow. I can't wait to see what our lovely testers have created.
sewcraftychemist.blogspot.com 4/2/2014
detectivehoundstooth.com 4/3/2014
cleverthinking99.com 4/4/2014
trumbelinasews.blogspot.ca 4/5/2014
danikate-designs.blogspot.com 4/6/2014
sewingsaga.blogspot.com 4/7/2014
sharonsews.blogspot.com 4/8/2014
stitchinginmykitchen.blogspot.com 4/9/2014
sewingforward.com 4/10/2014
helloushandmades.blogspot.co.uk 4/11/2014
craftedbycarrie.com 4/12/2014
janmade.blogspot.com 4/14/2014
juliabobbin.com 4/15/2014