Member Since: 2006
PR Name: TJSEWS
Full Name: Tomasa Jimenez
Birthday: May 7th
Blog: www.sewmuchfashion.com
How did you learn to sew?
"My father purchased a sewing machine for my mother when I was about 8 years old. I remember it was a brandless sky blue metal straight stitch portable machine. My mother taught me how to use it since I was so fascinated by it. We frequently visited a local fabric store where we purchased fabric and notions. We would also look through the pattern catalogues and choose patterns we could work on together. I remember those days quite fondly."
Which sewing machine do you own? What do you like/dislike about it?
"I own a Bernina Activa 240. I love this machine. It enables me to sew with accuracy. It does great buttonholes. I love the knee lift. Best of all, I can easily sew (and have) everything from net to slippery silks to denim. I also have a Bernina 1300 MDC serger which can do the coverstitch. I love this serger. This serger produces high quality professional looking seams which I appreciate the most for knits and T-shirts."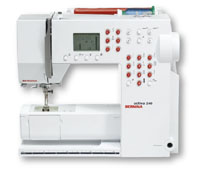 What aspect of sewing do you find most challenging?
"My least favorite part is cutting the fabric. I enjoy the challenge of fitting the muslin and of course, sewing everything together is the most fun. It is like putting the pieces of a puzzle together."
What's your favorite pattern?
"This is a hard one. I like many patterns and PatternReview definitely feeds that addiction! OK - if I must choose, I would say it is an out of print Vogue 2815 wardrobe pattern that has a jacket, halter top, skirt and pants (from 2003). I have made the jacket twice thus far and may make it again."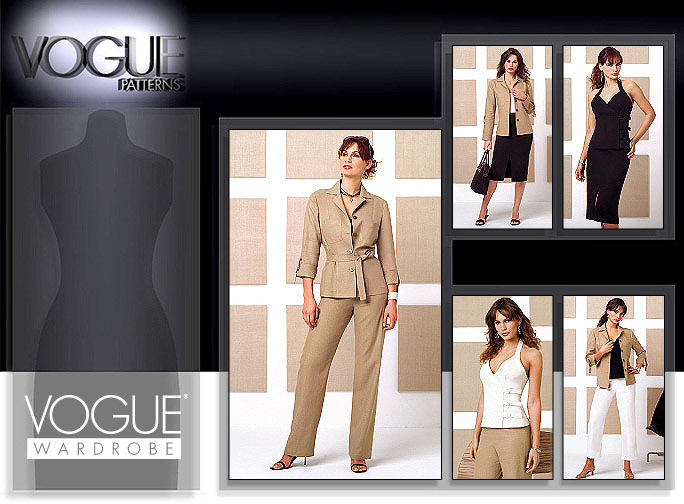 What are your sewing goals for this year?
"My sewing goal is one I have always had: To learn and improve as much as I can. I want my garments to look professionally made. I believe that if I am going to spend time and energy making a garment, it might as well be something professional-looking of which I can be proud; otherwise, I am wasting my time. To that end, I have taken many courses at the Fashion Institute of Technology in New York City. I have earned certificates in Ladies Tailoring, Draping and Haute Couture techniques. Currently, I am pursuing a pattern making certificate. I published an article in the February/March 2011 issue of Vogue Patterns magazine. I also published an article in the ASG Notions magazine, Winter 2011 issue, and in Stitch magazine on making Dior fabric flowers. Maybe I should start writing again. I enjoyed it but time is always a factor. There just aren't enough hours in the day! I am also a pattern tester for Threads so I will continue testing patterns for them."
Which sewing book do you refer to most often?
"Fit for Real People. Just about every alteration you can think of is in this book."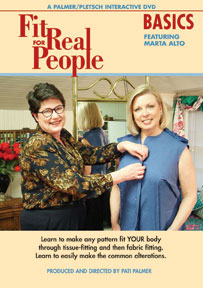 What are you sewing right now?
"Right now I am working on a fitted blouse, Marfy 2155. It has armsceye princess seams with fun sleeves. I wanted to enter the Fitted Blouse contest but my Patternmaking professor is killing us with homework so I will not have time to finish the blouse until the course is over. I will be sure to post a review once I am done!"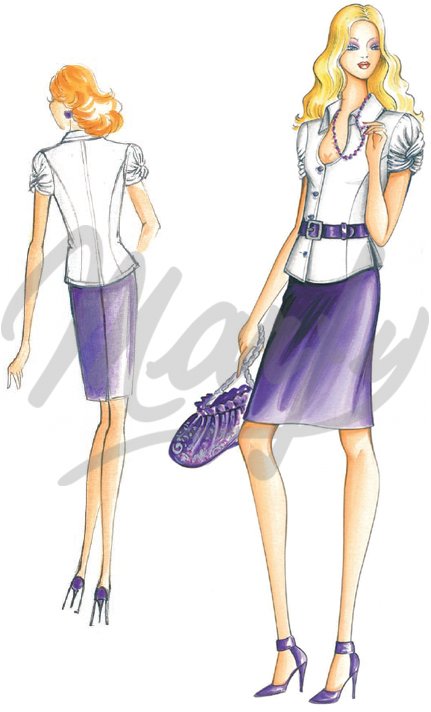 What you love most about PatternReview?
"I love that it is a tremendous resource for reviews of not only patterns but of sewing machines, notions, classes and just about everything sewing. I like that everyone is supportive and encouraging of each other's projects. It is a wonderful community of sewists and that is most definitely the best feature of this site. I like to see what others have made. It is always a great source of inspiration."
Any other favorite hobbies?
"I enjoy playing with my little Bichon Frise, Zoe. I adopted her from a shelter 5 years ago. She has been such a blessing. I also enjoy long walks on sunny warm days. I love nature."
Tell us a little more about you - profession, where you live, etc.
"Well, right now I do administrative office work (yawn). My dream is to someday make a living doing something sewing-related. I am a member of the NJ Chapter of the ASDP. I am married and have one daughter."
Thanks for sharing with us, TJSEWS!