We're halfway into the Blog Tour of the new Winter Street Dress Pattern and I thought I'd share the lovely dresses which our testers made here. I love how they made the dress their own by color blocking, accessorizing and clever print placement. Lovely!
Click on the blog links below the image to go to their blogs to read more about each dress. More to come next week. Blog Tour Part 2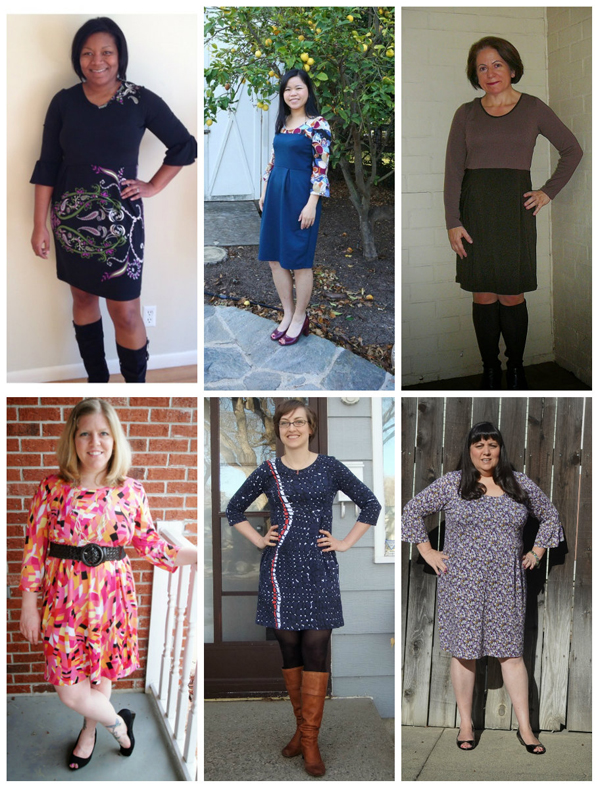 Winter Street Dress is available for instant download here.

A shout out to pitttrading.com.au for providing fabrics and notions for Maria's dress.
More Winter Street Dress on these blogs...
sewcraftychemist.blogspot.com 4/2/2014
detectivehoundstooth.com 4/3/2014
cleverthinking99.com 4/4/2014
trumbelinasews.blogspot.ca 4/5/2014
danikate-designs.blogspot.com 4/6/2014
sewingsaga.blogspot.com 4/7/2014
sharonsews.blogspot.com 4/8/2014
stitchinginmykitchen.blogspot.com 4/9/2014
sewingforward.com 4/10/2014
helloushandmades.blogspot.co.uk 4/11/2014
craftedbycarrie.com 4/12/2014
janmade.blogspot.com 4/14/2014
juliabobbin.com 4/15/2014
Have you made yours yet? Review it here.