-by Richy
Collar stays are a great way of making sure your collar points stay firm and do not bend out of shape.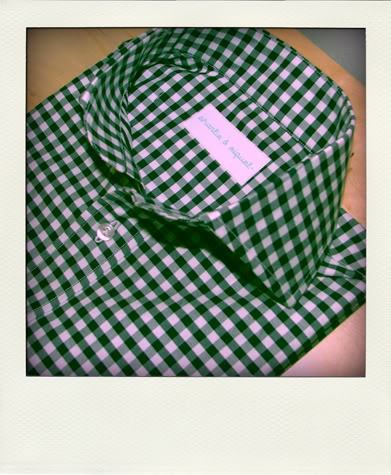 The method I use allows you to remove the stays easily before laundering and ironing. I have put together a little tutorial for creating slots for collar stays on an under collar.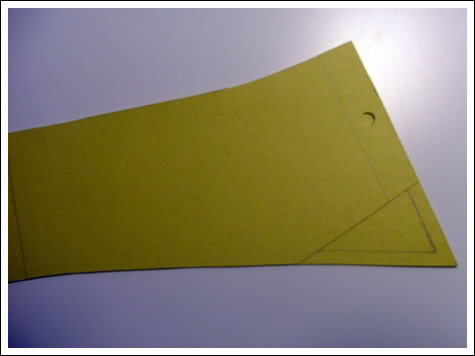 First, you need to create the under collar pattern. In the picture above, the under collar pattern piece is above the top collar to show the amount I have cut away. The collar I use is a wide-spread collar so the pattern may look upside down since the collar points are pointing in the opposite direction a traditional collar points.
To clarify, you want to trim the side of the collar that attaches to the stand. I use a 5/8" seam allowance for that edge but 1/4" throughout the rest of the collar (disregard the pencil line - that is not the edge that gets folded).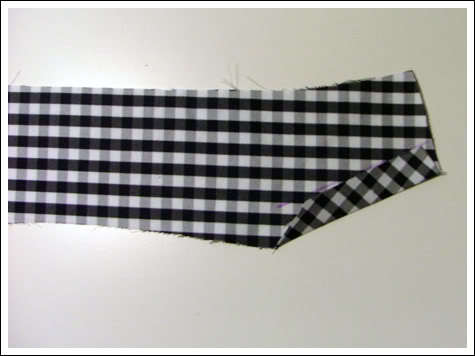 Press the 5/8" allowance to the WS of fabric.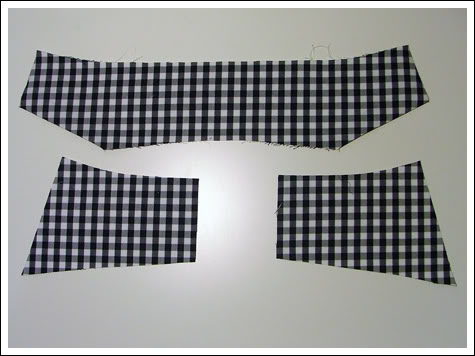 Using your top collar pattern, cut two extensions for the under collar.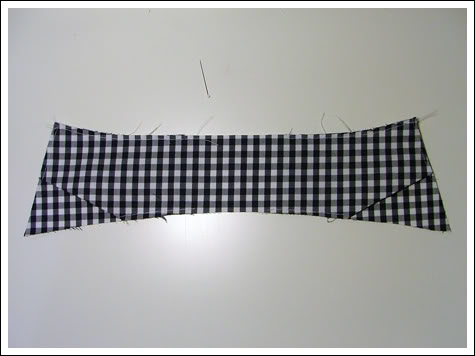 Match the under collar with the extensions and baste top, bottom, and side edges. Do not baste pocket opening. If you usually trim the under collar to make it slightly smaller than the upper collar, do that now.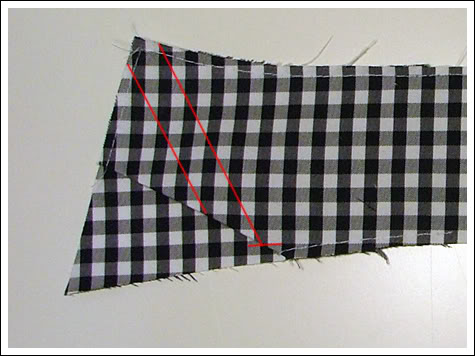 With a water-soluble marker, mark the seam allowance (in my case 1/4") where the pocket edge meets the bottom edge. Align the edge of your ruler with this mark and offset the ruler 1/4" at the top point (I use a clear ruler for this). Mark line, then mark another line 1/2" from the line you just drew.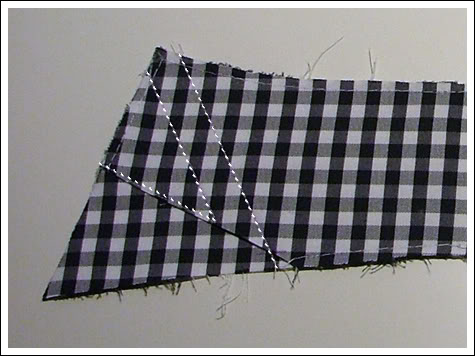 First, stitch the longer line right on top of your marking line. Then, stitch shorter line and stop at pocket edge with needle down. Pivot, then edgestitch the pocket edge closed.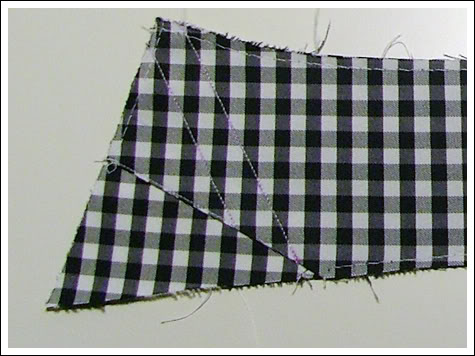 Done!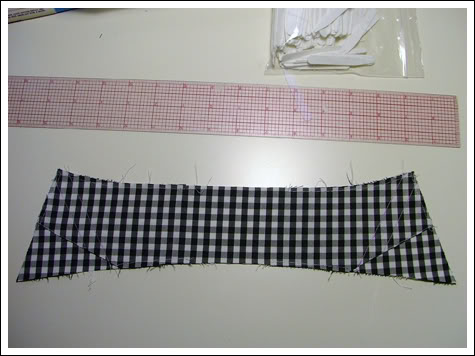 When both sides are complete, insert collar stay to ensure they fit (but remember to remove). Continue as usual for the remaining construction of the collar.
Republished with permission from Richy.