For the past two weeks it has been a blast waking up in the morning and going to our testers' blogs finding a beautiful rendition of the Winter Street Dress. I did a blog round up last week. Here's what we saw this week. Click on each tile to go to their blog and read more about their dress. My sincere thanks go to each and every one of you for taking the time to sew up the dress and help tweak the dress until it was perfect. Click here for Winter Dress Dress announcement.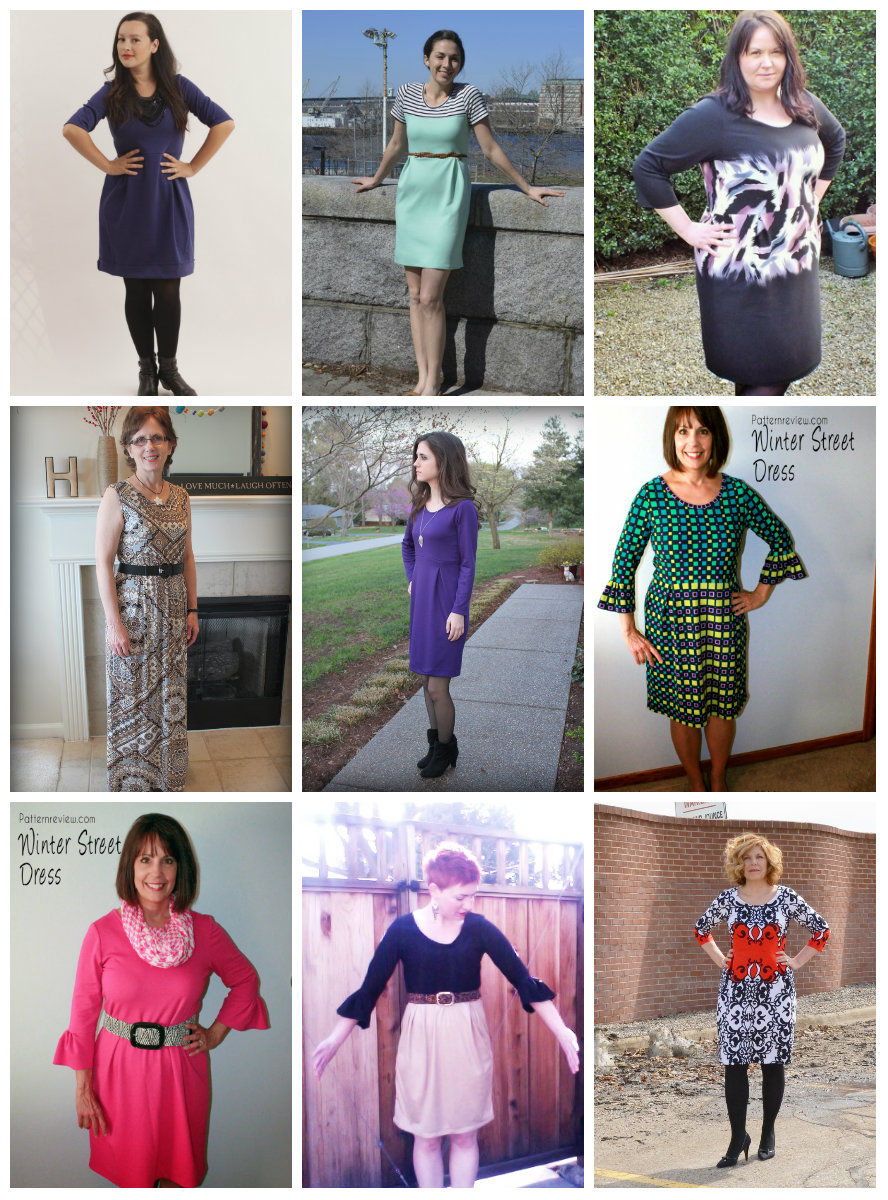 When I designed this dress, I immediately thought of a few variations (to follow soon) but I never imagined it as a maxi dress. I love Jane's maxi and that might be the first one I'll copy. Another popular variation was color blocking and playing with prints. We will have tutorials for all these very soon but why stop here...
Lets have a contest! [click] for more info.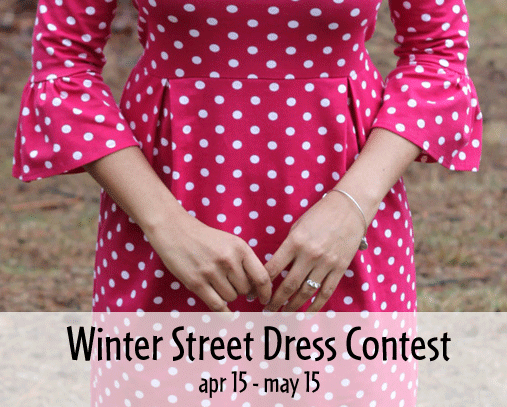 Get your own Winter Street Dress Pattern