Colette Patterns new releases, Mabel and Moneta, are easy-to-sew summer styles designed specifically for knit fabrics.
The stylish simplicity of the Moneta dress will make it a go-to for all summer occasions. For more experienced sewers, this dress can be sewed up fast with few pattern pieces and concise instructions. The Moneta also has five additional collar options and three sleeve variations for endless possibilities!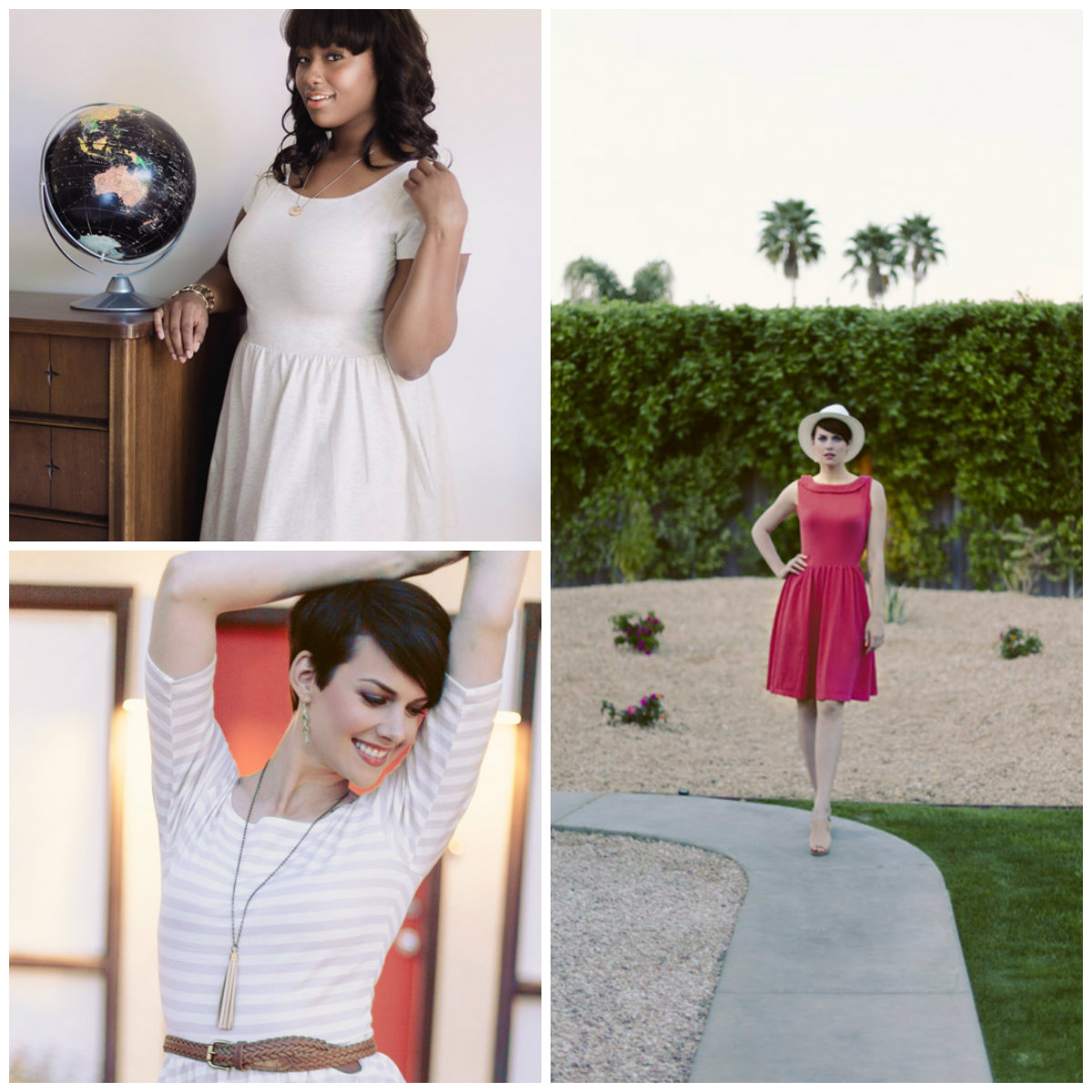 We love Jenny80's new Moneta! She says, "An all-around great basic from Colette. Looking forward to seeing more knit and plus size patterns from them!"
The versatile Mabel skirt is a comfortable pull-on knit skirt available in three unique styles. The contoured waistband and mid-rise length compliments many different body figures. For beginner sewers new to knits, the Mabel makes for a great first project.

Read Reviews for Colette Patterns.
Shop Colette Patterns New Catalog.

Don't forget - Colette Patterns is our Indie Pattern Designer for the month of April!