-by Judy Kski
I use this technique whenever I make my own bandanas. It can also be used to hem napkins and scarves as suggested by Sew Whatever. I also use it on garments when I want a narrow hem at the end of a sleeve or at the hemline. As you will discover, it has many applications.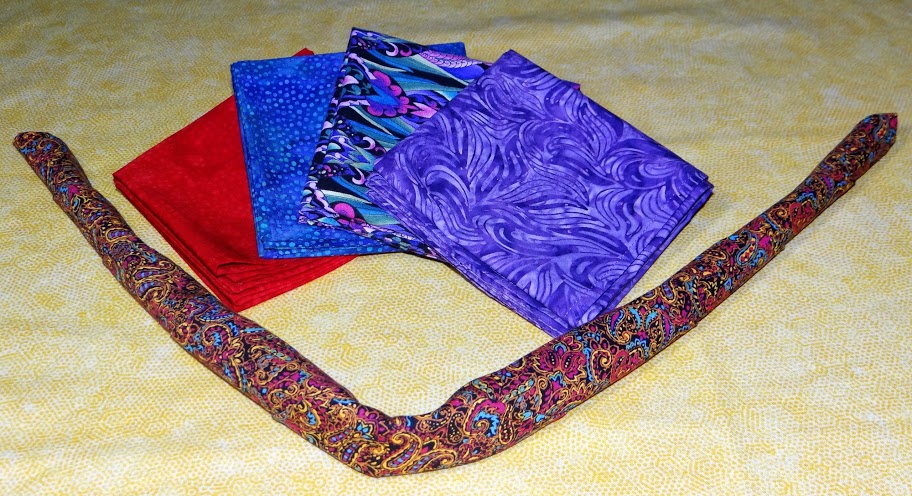 I could have serged a rolled edge along all four edges, but chose to do a narrow hem so that I wouldn't have an imprint on my forehead when I took the bandana off after wearing it to work out. Below are the steps I took to construct the bandanas:
1) Cut a 20 1/2" x 20 1/2" square out of 100% cotton fabric. Quilting cottons and batiks work the best.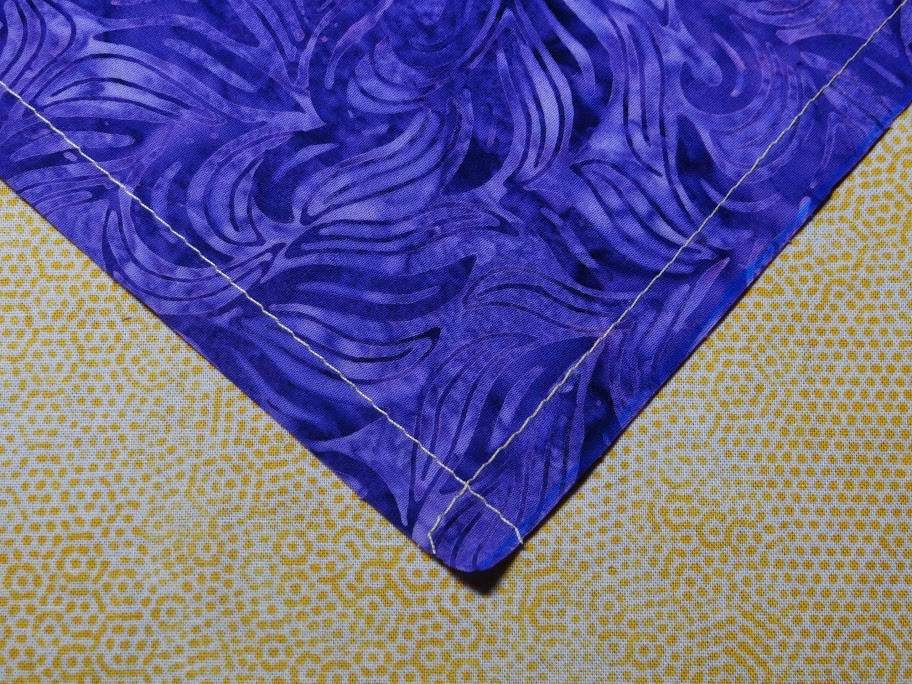 2) Baste 1/2" from all four raw edges in contrasting thread, stitching all the way to the end so each basting line criss-crosses another.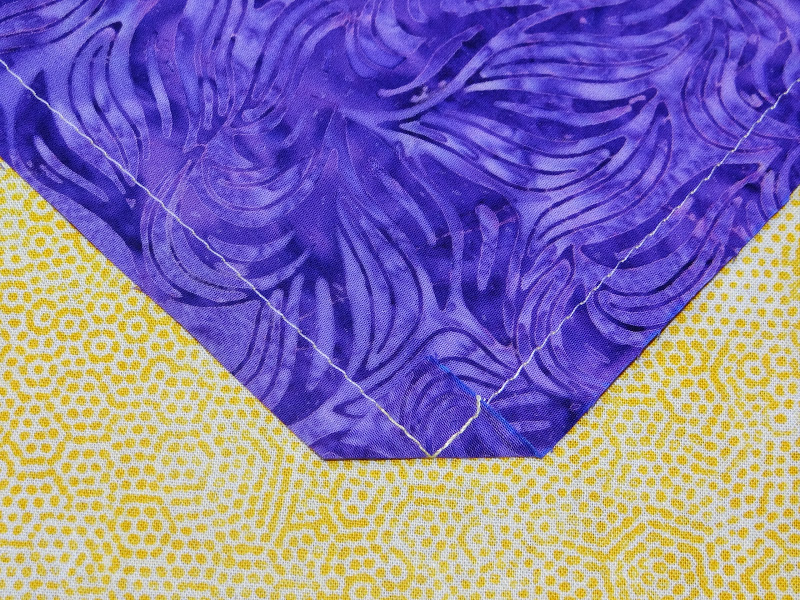 3) Press four corners in so that a diagonal line is formed at each corner. When folding the tip of the corner to the wrong side, both basting lines should line up with the corresponding lines of basting along the two edges. The pressed tip will form a small triangle.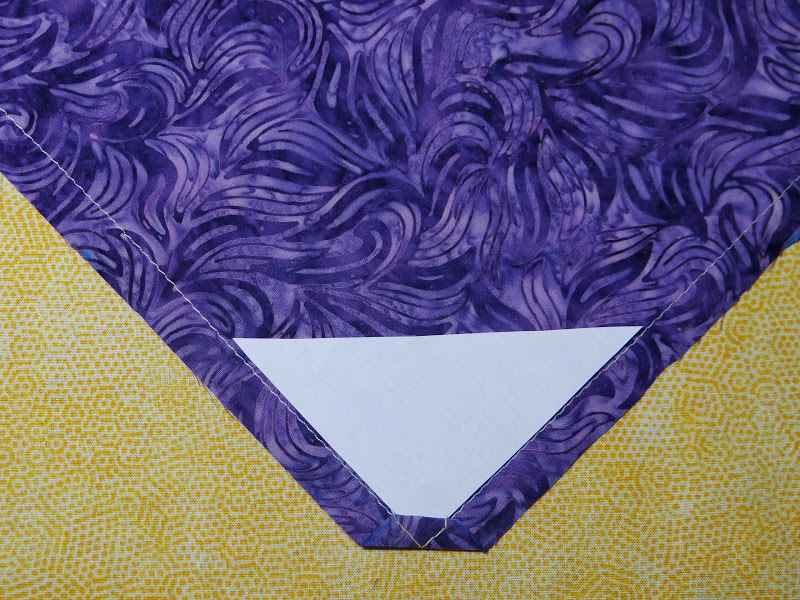 4) Trim the tips of the four pressed corners diagonally from where the basting line ends on one edge to where it ends on the other edge. A small triangle of fabric will be cut off.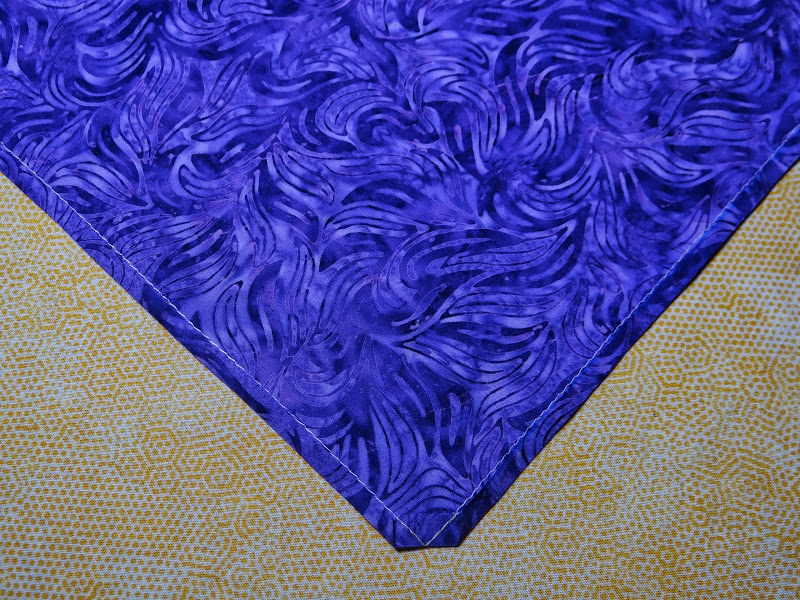 5) Now, begin to form a narrow hem along the raw edges (RE) of the bandana. Turn under 1/4" so that the RE hits just below the 1/2" basting line.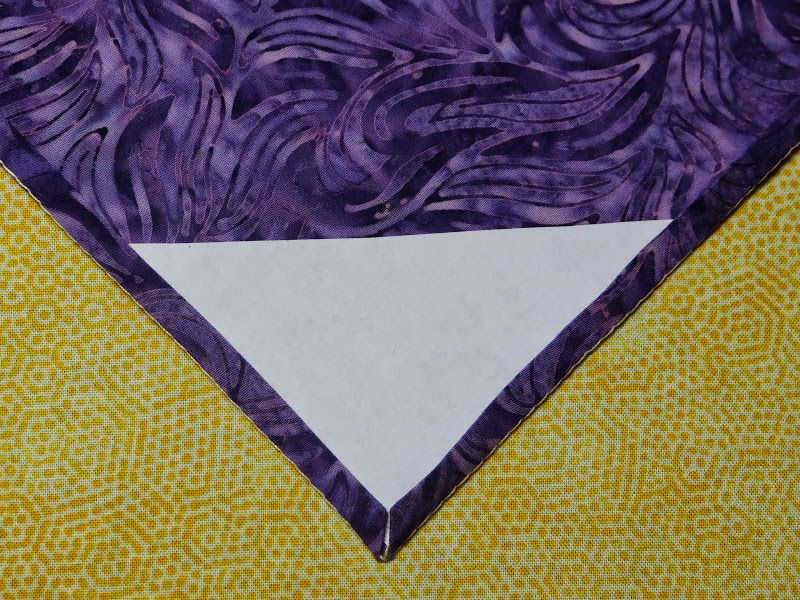 6) Turn under another 1/4" along the basting line by again rolling the 1/4" that has already been folded up to the basting line. The basting line is your guide and should show on the edge as the narrow hem is pressed in place. At this point, you may want to hand baste the mitered corners in place so they don't shift during topstitching in the next step.
7) Topstitch the narrow hem using a stitch length of 3.0 or more. Be sure to keep the needle down as the pivot point when stitching around the corners.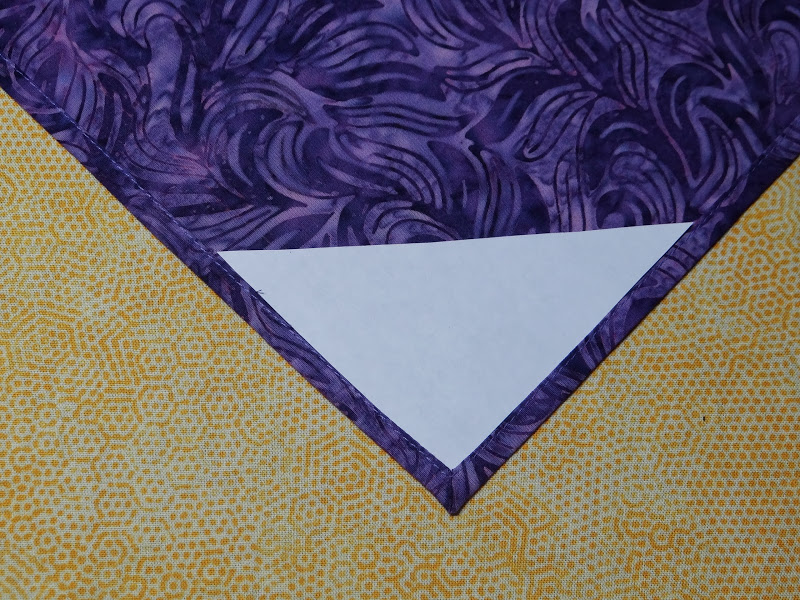 8) Remove hand basting from the four corners and the basting lines from the four edges. The bandana is now ready to wear!
Bandanas are a multi-purpose item. Use one to adorn the neck of your favorite dog, cover your head to protect it from the sun or as a choker to coordinate with a casual outfit.
I hope you are able to find many uses for this tip. Happy sewing!
Republished with permission from Judy Kski.
Have a go-to technique or tip? Let us know!