Years ago I bought a linen skirt from India. It had very interesting lines and it fit me like a dream. Every time I wore it, the skirt would swish and sway in the most flattering way making me feel beautiful inside and out. I am sure you all must have a garment like that which you just love and want to re-create. I had just started sewing and being my overzealous stuff I was cranking out garments after garments not stopping to think. I just wanted to MAKE. But none of the skirts I made ever came close to that linen skirt.
You know why?
It was cut on the BIAS!
And that's when I started learning more about grainlines and using it to my advantage. I also learned that most people are intimidated with bias. Because it behaves in a very different way. So I came up with this Bias class idea which would teach us everything we need to know about this 3rd (and most often ignored ) grain of fabric and we'll end up with... you guessed it right,
A Bias Skirt!
When I brainstorm classes with our teachers, it is a very personal thing for me. Even though I am the founder and I run and manage PatternReview, I am first and foremost a member... who sews.. and who loves to wear her handmade clothes. And in this class we have tried to address everything we all want to learn about bias.
Starting from what different grainlines mean and how to identify them.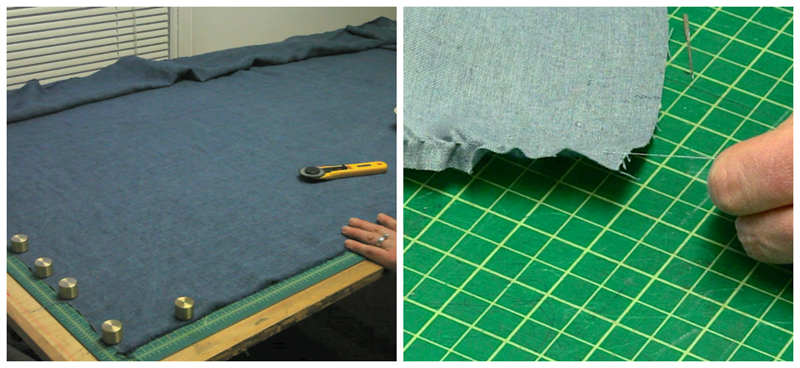 Once you've identified it, how to cut fabric on a perfect 45 degree angle.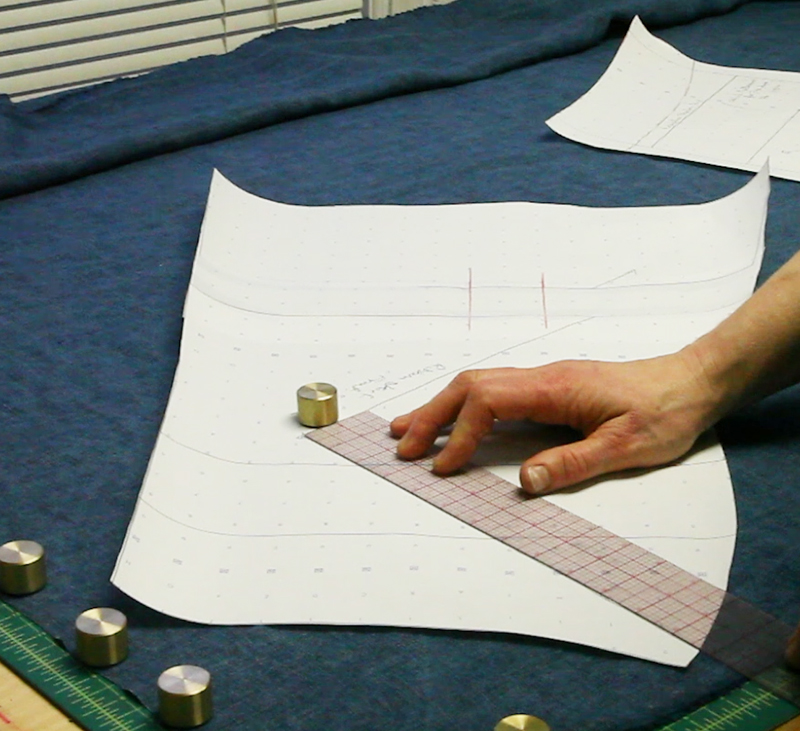 Creating fun chevron effects and matching stripes on the bias.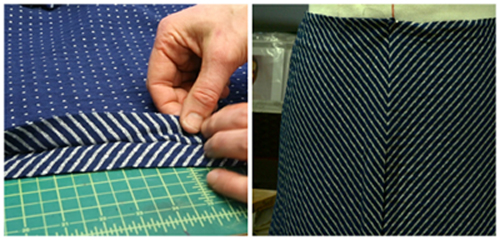 You know that annoying bulge you see when you sew zipper on the bias? No more!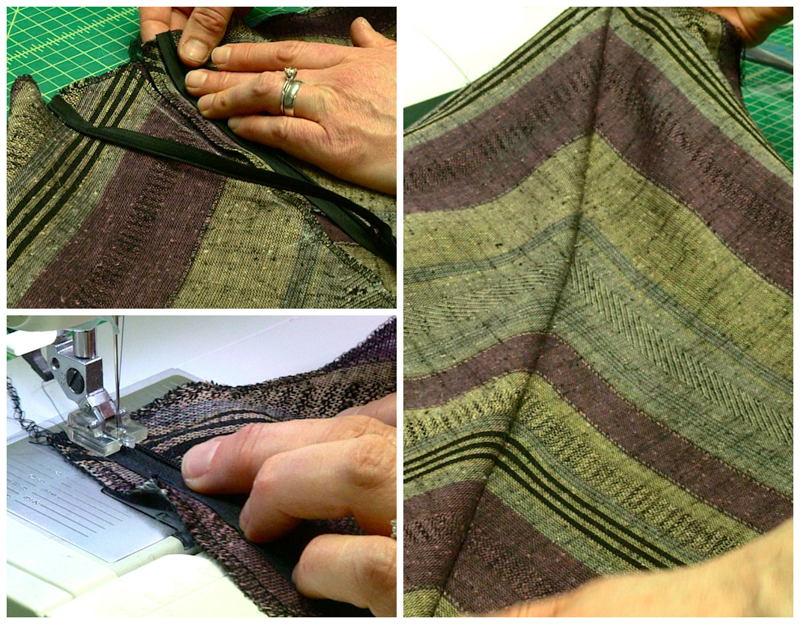 How to tame slippery lining fabrics on the bias.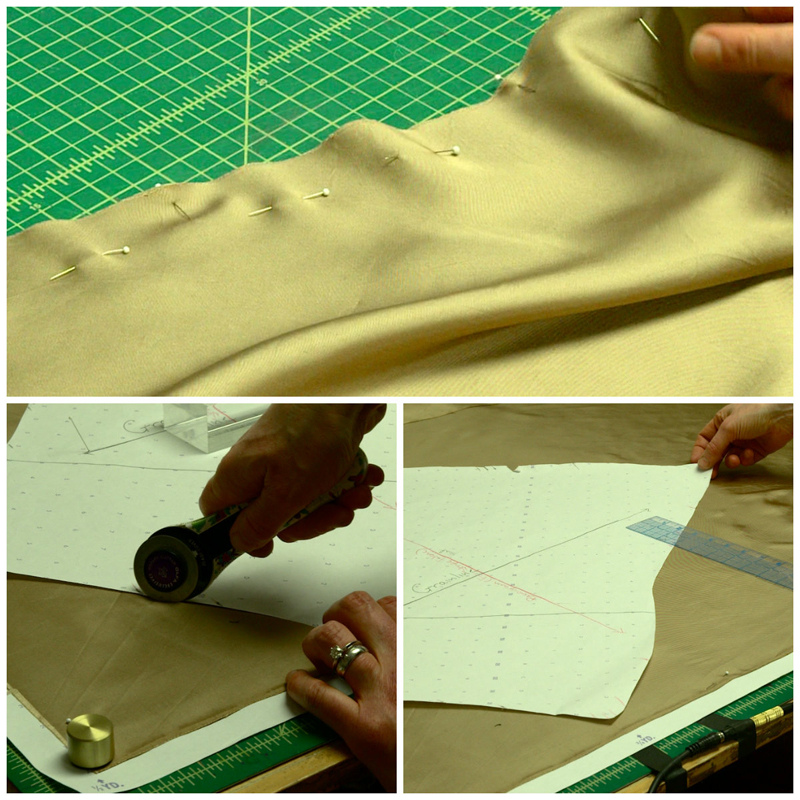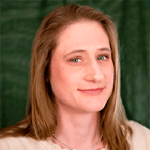 We are even including Jennifer's Ribbon Skirt pattern for FREE in this class so you won't have an excuse not to create this fabulous bias skirt in a knit or in a woven.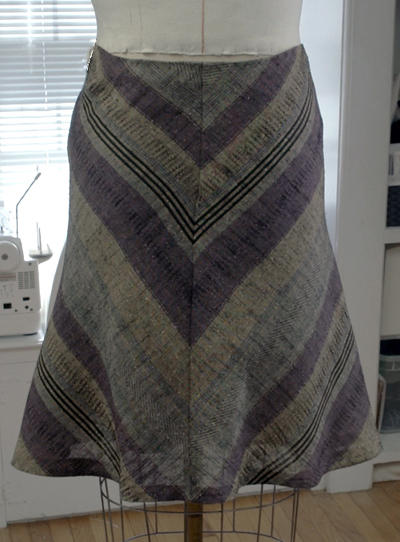 Jennifer will also show you 5 different hemming techniques which work wonderfully with a bias skirt.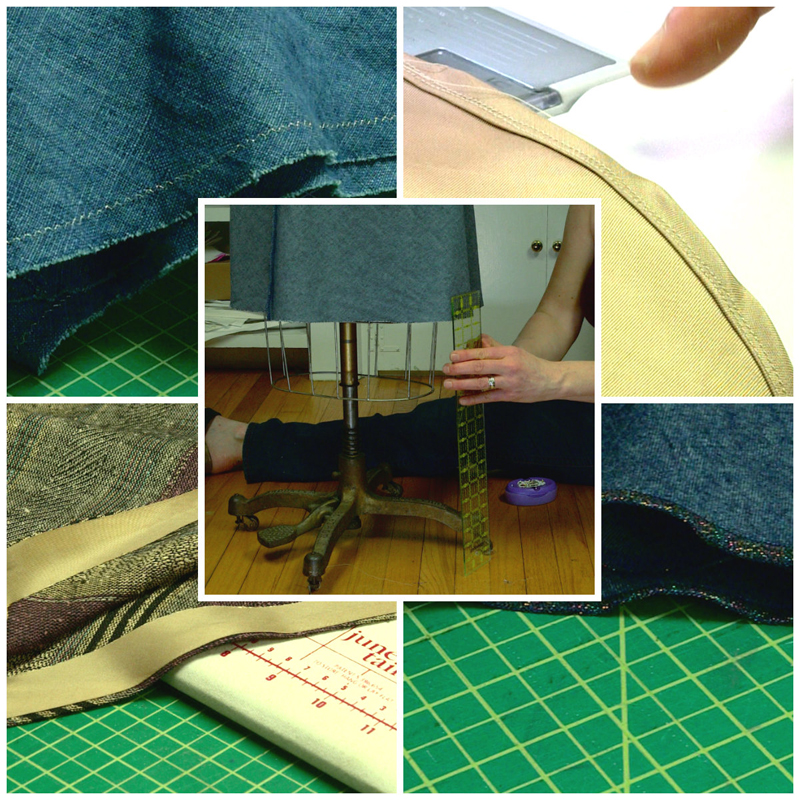 And lots of tips on preventing fabric from stretching as you sew, various waistband techniques, how to accurately hem your skirt...
With so many High Definition videos (titles below) this is a very thorough class!
01 - Intro to the Bias Grainline
02 - Prepare your pattern pieces
03 - Laying out and Cutting Fabric
04 - Part 1 - Matching Stripes
05 - Part 1 - How to Sew the Seams
06 - Part 1 - How to Adjust for Fit and Flare
07 - Finish and Press Seams
08 - How to put in a zipper
09 - How to construct a waistline facing
10 - How to finish a waistline with a facing
11 - Taming a stretched out waistline
11 - Part 2 - How to finish a waistline with a lining
12 - How to mark a hem
13 - How to do an easy elastic waistline on the serger
14 - 5 different types of hems - raw, decorative serger hem, faced hem, faced blind stitch hem.
Register for Put it on the Bias Today (downloadable pattern included in the class price)
Register Class Fee $29 (ON SALE until Friday, July 24th, Regular Price, $49). Includes all high-definition videos AND downloadable Ribbon Skirt Pattern.