Metallic and Satin for Summer Daywear!
- by Angela Wolf
The past few seasons we have watched fashion take on a touch of glamour. The trend is not stopping anytime soon! Fabrics typically reserved for evening wear are forefront for casual daywear.
Metallic fabrics are used from small accents to an entire ensembles. The main trend is shown with silver and gold, yet many other colors are showing up, especially in the sequin arena. Some of the fabrics at the forefront of this trend are:
Sequins
Silk Lame
Faux leather
Jacquards
Brocade
Casual daytime styles include shorts, skirts, tanks, dresses, and hoodies. Sheer metallic fabrics are used for blouses and jackets, then paired with jeans or simple knits. I have to laugh, lame reminds me of a gold evening dress I made in college and I swore I would never make anything out of that fabric ever again! Then I saw this skirt from Altuzara: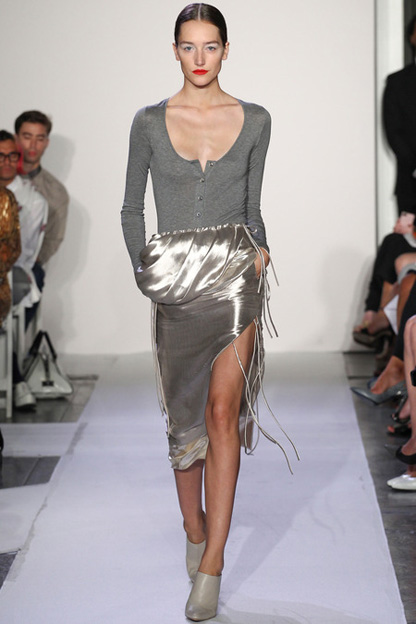 Photo from Style.com by Marcus Tondo.

What a fun, easy skirt to sew! Notice how the skirt is paired with a simple grey knit top, change the shoe to a flat sandal and that is a great casual look.
Here are few other casual metallic looks: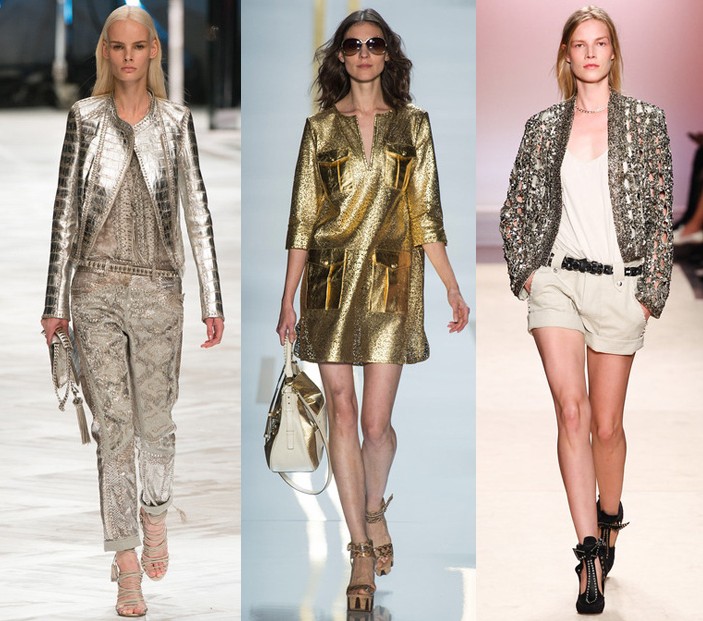 Photos from Style.com left to right: Roberto Cavalli by Yannis Vlamos, Diane Von Furstenberg by Yannis Vlamos, Isabel Marant by Marcus Tondo.
All three of these outfits also encompass some of the most popular styles this season:
Asymmetrical jacket
Shift dress
Short shorts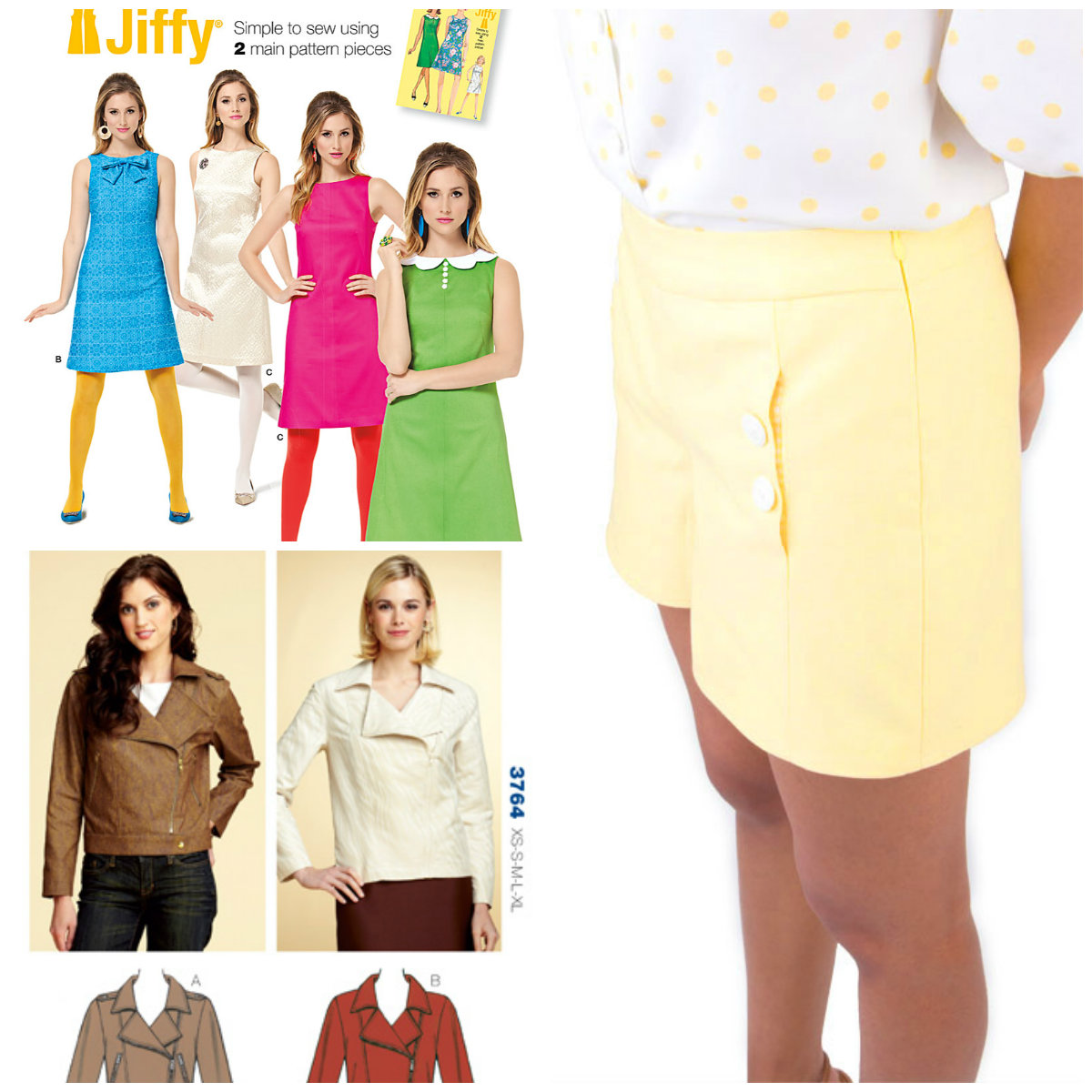 Photos clockwise: Simplicity 1609 Misses Dress, Colette Patterns 1022 Iris, Kwik Sew 3764 Jackets
There are other fabrics that can offer a little more subtle metallic sheen. I recently picked up a piece of stretch silk charmeuse, the fabric has a silver undertone and fabulous drape - perfect for a tank or circle skirt. Silk or polyester satins would be a great choice for shorts, skirts, and pants and would look great with a knit top or loose weave sweater.
Color-blocking is an easy way to add a hint of metallic to any outfit. Some ideas include:
Cuffs on a sleeve
Color on a blouse
Pocket design on a jacket
Waistband on a skirt
Trim on the pockets of jeans or shorts
Piping on a sheath
Lining
Sequin trim on a tank
If you can't quite warm up to the metallic apparel, consider adding an accessory or two. You will find plenty of options for handbags and belts (both are fast and easy to sew). Metallic silver or gold sandals and multicolored sequin Sperry's are just a few of the popular shoe choices. And for the daring, metallic swim suits. Although I would refrain from swimming in the ocean when wearing shiny silver! :)

Photos from left to right: Tosca Handbag, Buckles Skinny Belt, Ecco Flash Sandal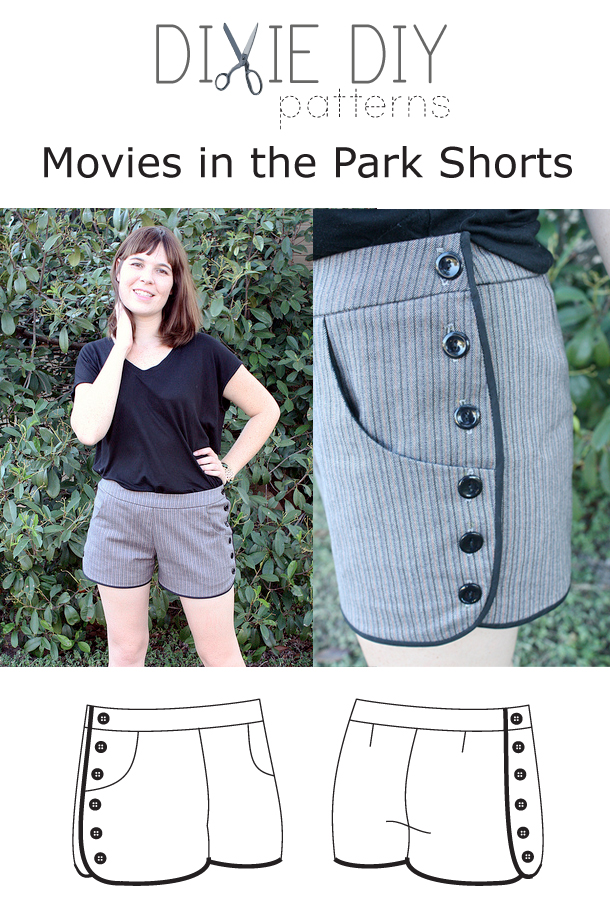 Dixie DIY d003 Movies in the Park Shorts Downloadable Pattern
Cute shorts for satin or a base fabric with metallic buttons!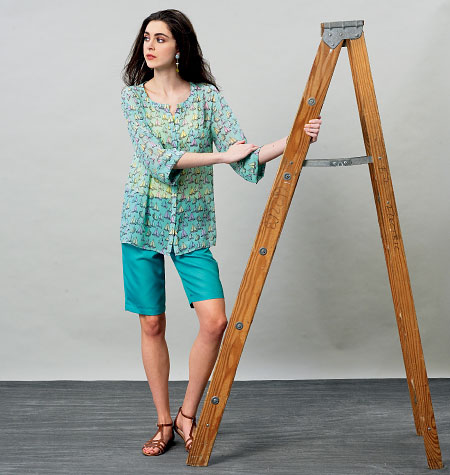 Vogue Patterns 8912 Misses' Top, Shorts and Pants
Great top for a sheer metallic or silk charmeuse. Another idea is satin bermuda shorts with the top sewn with a loose weave sweater knit.
And one more …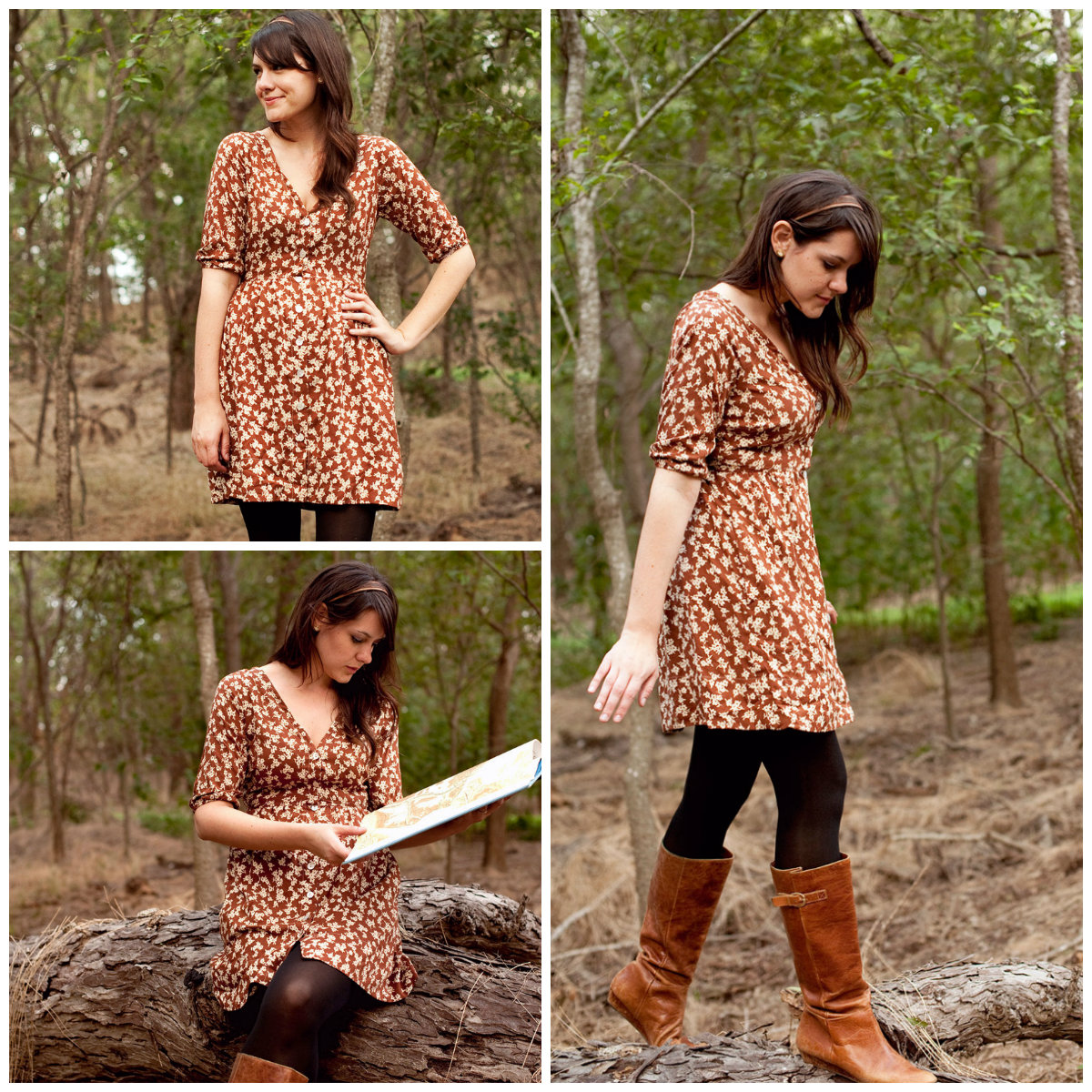 Megan Nielsen MN2001 Darling Ranges Dress Downloadable Pattern
This would be ideal out of a lame fabric; add a pair of sandals and you are out the door.
Cheers,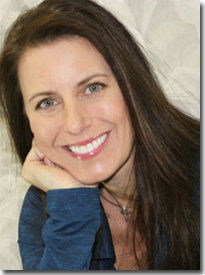 Join Angela on Facebook, Twitter, and Pinterest, or sign up for sewing tips and class updates on her blog.
Angela Wolf is the designer and founder behind ABO Apparel, Angela Wolf Ready-to-Wear and ABO Sport. An A-list clientele has given Angela more than fifteen years of experience dressing and fitting many diverse women and has enabled her to understand the different styles that compliment each individual woman.
See Angela's classes on PatternReview.
Missed Angela's previous columns?
The Classic White Shirt … a must have for the spring wardrobe!
Jackets and Outerwear Take On a Fashion Twist!
Designer Dresses & Fall Colors