Match Horizontal Seams across an Invisible Zipper
- by Jewelia14
When I made Simplicity 2253 for my sister's wedding, I had to line up all of the seams from front to back across the side zipper.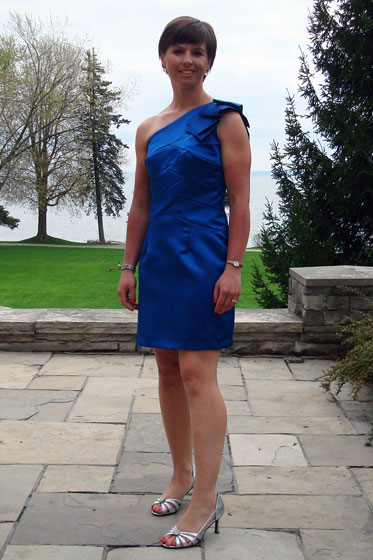 I'll admit that the first attempt was a big fat fail. Horizontal seams were stair stepping down the zipper. Not attractive.
Second attempt was much more successful. So, here's my tip on how to line up horizontal seams across an invisible zipper.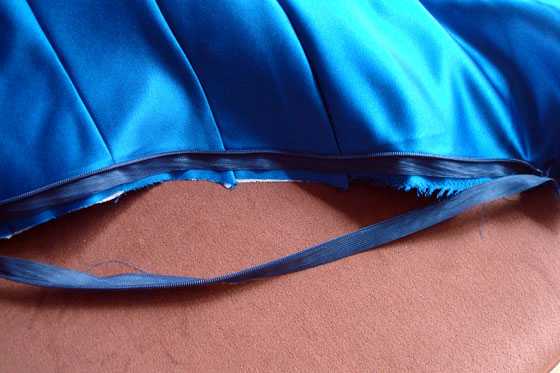 1) Sew the first side of your zipper to the dress, having the zipper open and leaving the other side free.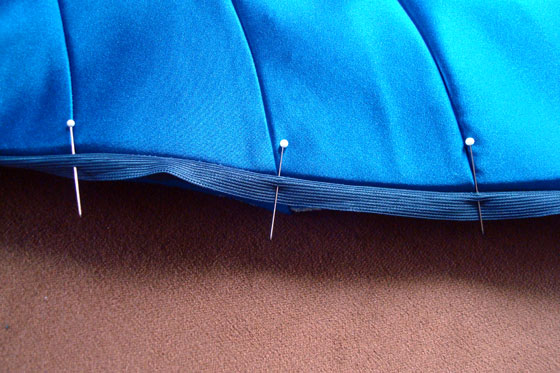 2) Close the zipper and, using pins, mark the seams that you need to match. Insert the pins horizontally in the tape on the unsewn side of the zipper.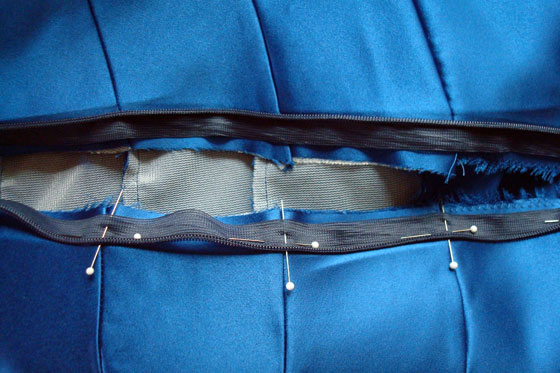 3) Unzip the zipper, and pin the unsewn side to the dress, starting at each of the seams.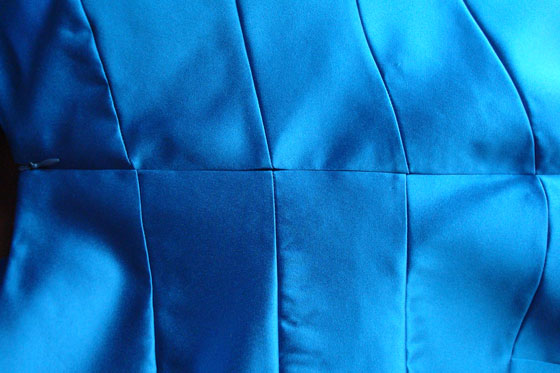 4) Baste the zipper in place and stitch. When you close up the zipper, all of your seams should match.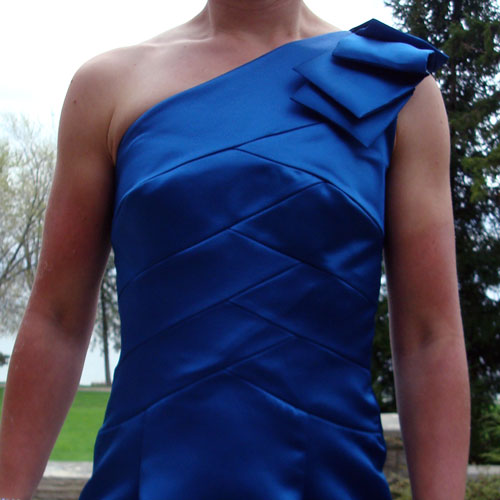 Republished with permission from Jewelia14.