Jalie Patterns' 30th Anniversary Collection has been released! Featured in this summer catalog are eight brand new patterns that are a stylish combination of practical activewear and chic basics.
Summer is on its way and we're thinking about bathing suits and cover-ups! If you have plans to relax on the beach or go to water parks with kids, we love the option for Swim Shorts! These bottoms provide the perfect coverage for water activities like kayaking. Sew up the attached briefs with mesh fabric for running or spandex for swimming. The Swim Shorts also have a useful side pocket for small items.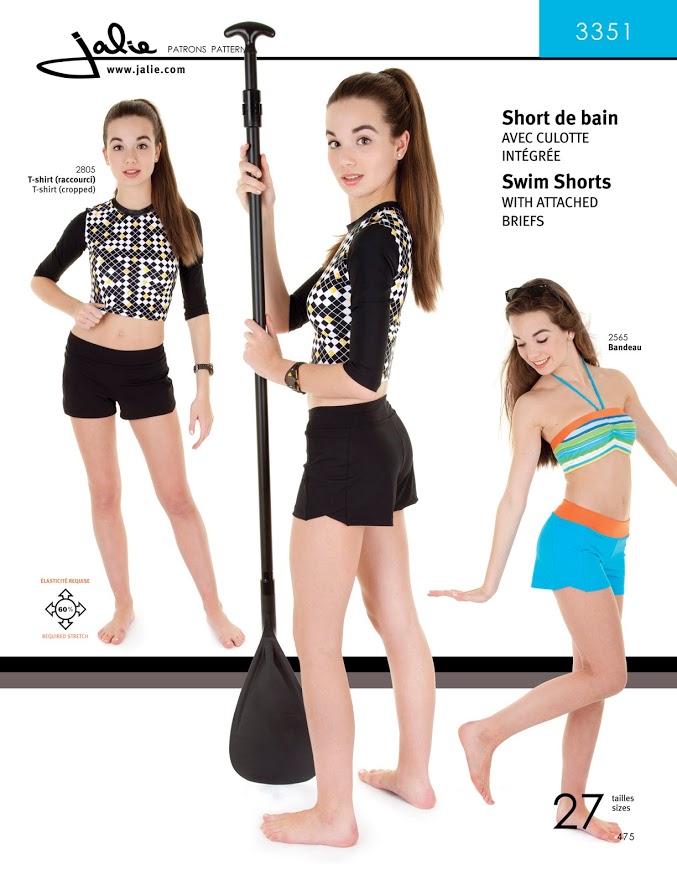 Pair your Swim Shorts with the One-Piece Swimsuits! We all love comfortable swimwear, and the One-Piece Swimsuits are a tried and tested design on women of all figures. There are 27 sizes for this classic swimsuit, including girls, women, and plus sizes! The One-Piece Swimsuits have a front twist or sweetheart detail and fully lined cups for inserts. Depending on your preferred coverage, choose from a modest closed back or a more revealing open back with clasp.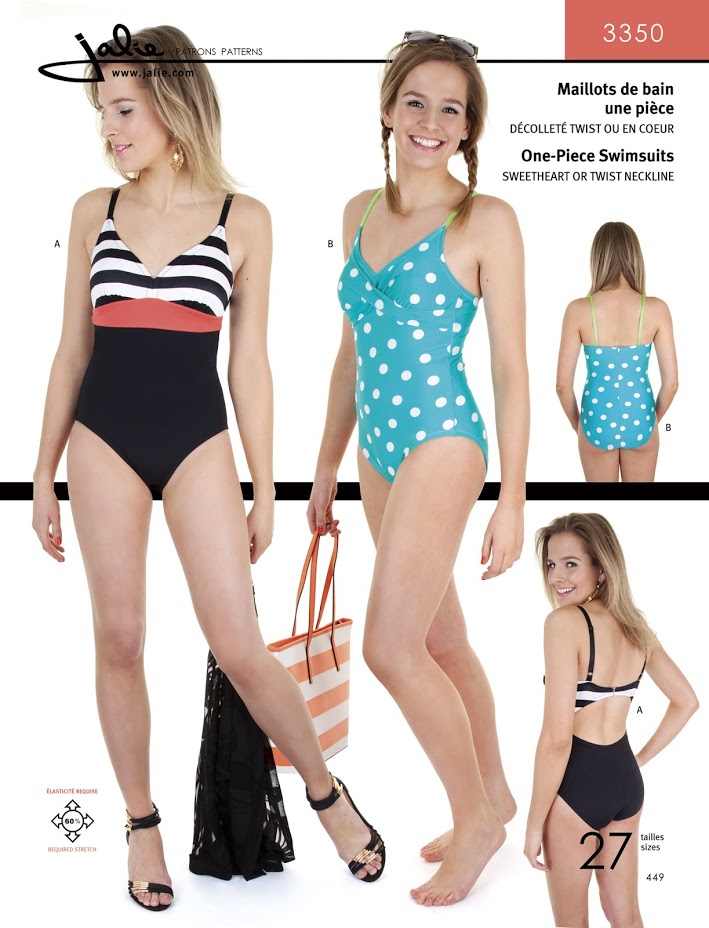 Jalie's early 80's jogging suits have been reinvented as the modern Sweatshirt, Hoodie, and Sweat Pants. The casual Hoodie has kangaroo pockets and banded cuffs for laid-back days. Accessorized with a pair of heels and jewelry, the Sweatshirt can easily be dressed up for an evening out. The Sweat Pants have a slimmer fit with an elastic ankle and side seam pocket. For an on-trend look, sew the pants using a knit fabric.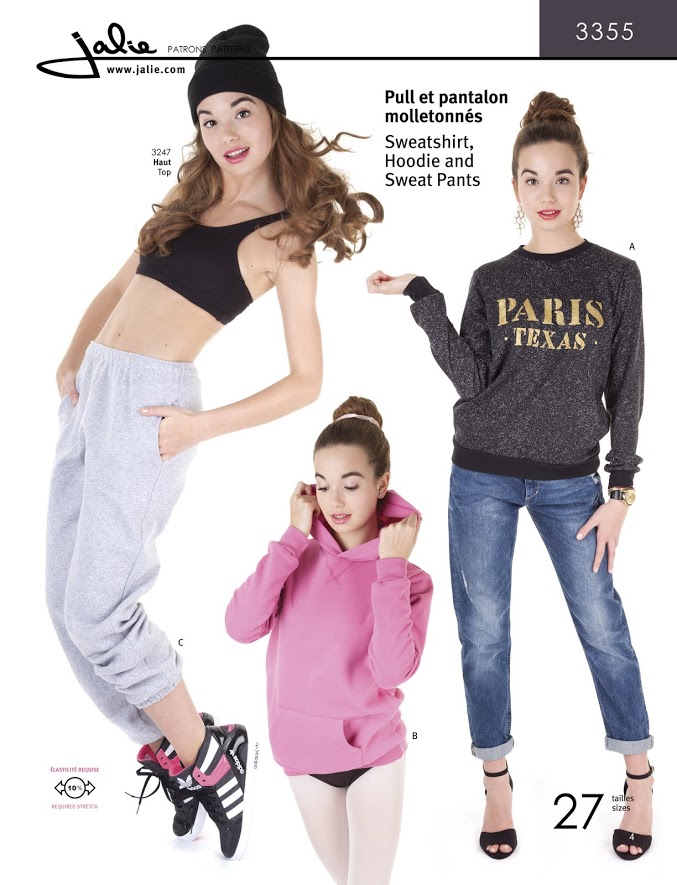 Perfect for beginners and those new to Jalie Patterns, the Dolman Tops are easy-to-sew knit tops with short or three-quarter length sleeves. Style the Dolman Tops with a structured jacket and long necklace for a chic outfit. If you prefer a relaxed fit, sew this top in a few sizes larger. Make the Dolman Tops in an eye-catching print with contrasting sleeves for added interest.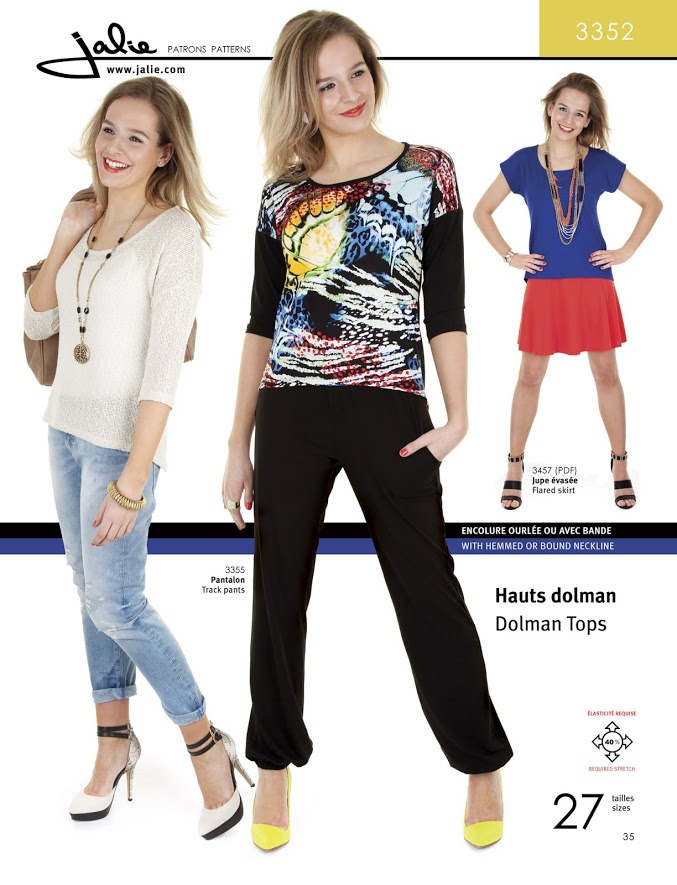 The patterns themselves are printed on heavy white paper with color-coded lines. The instructions have text and illustrations on the same page, so you won't have to flip pages back and forth while sewing. For easy viewing, all pattern instructions can be downloaded in PDF format for tablets or computers.
If you'd love to have a sneak peek into Jalie, check out Deepika's visit to Quebec City and exclusive tour of Jalie Patterns!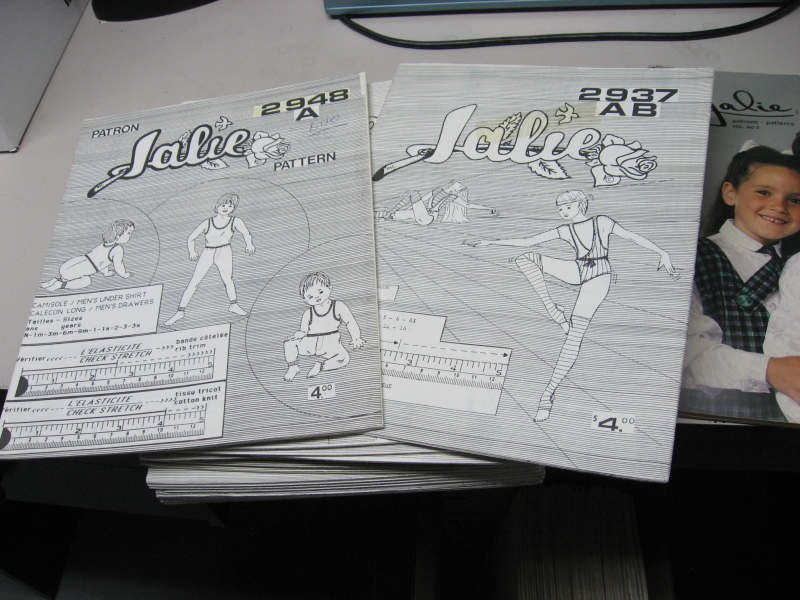 The new 30th Anniversary Collection from Jalie Patterns has now begun shipping!
Read reviews for Jalie Patterns and shop for your favorites today!