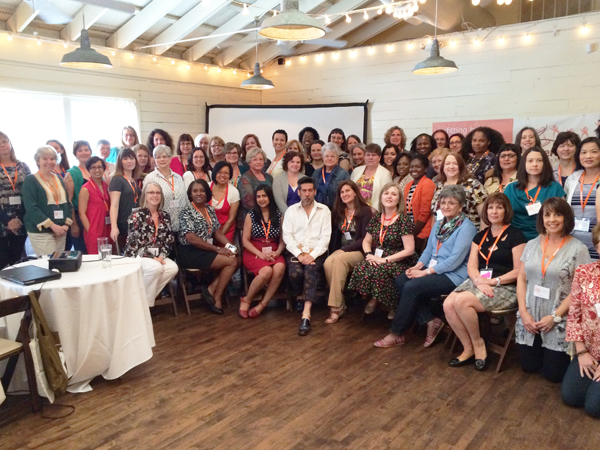 Our 12th annual PR Weekend was held on May 2nd in Austin, Texas. And this year we glammed it up! Don't get me wrong. PR members are usually the best dressed bunch wherever they go but this year, we really kicked it up with gorgeous leather jackets, beautiful vintage inspired dresses, Flowy chiffons, Tulle, Lace, Dots, Stripes and Sheers.. you name it, we had 'em all. When asked "Did you make that?", Claudine said "Why would I ever wear something I didn't make". EXACTLY!
Some of us arrived on Thursday to scope out the fabric stores and went boot and hat shopping (it is Texas after all!).
Friday
We kicked off Friday morning at a charming restaurant - Palm Door with a delightful Daniel Esquivel who upon entering the room exclaimed "WOW PATTERNS!" as he spotted our pattern table. We knew he was one of us instantly! And he sure had fun answering our many questions about his Project Runway experience. Daniel is completely self taught and we loved hearing about his journey.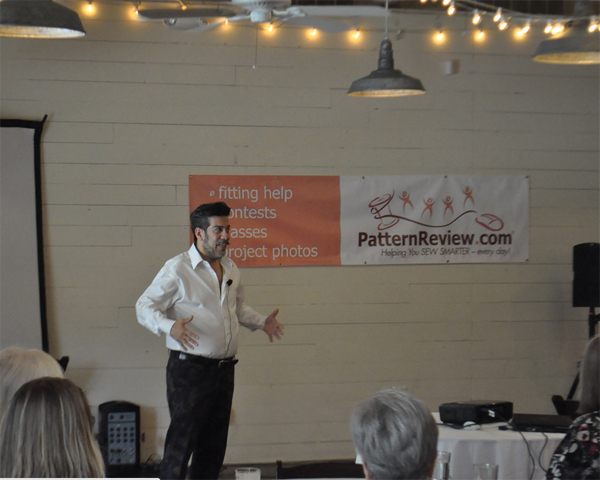 That night many of us attended the Austin Fashion Week Runway show featuring one of his collections and if I may say, that dress with the big bow was a show stopper!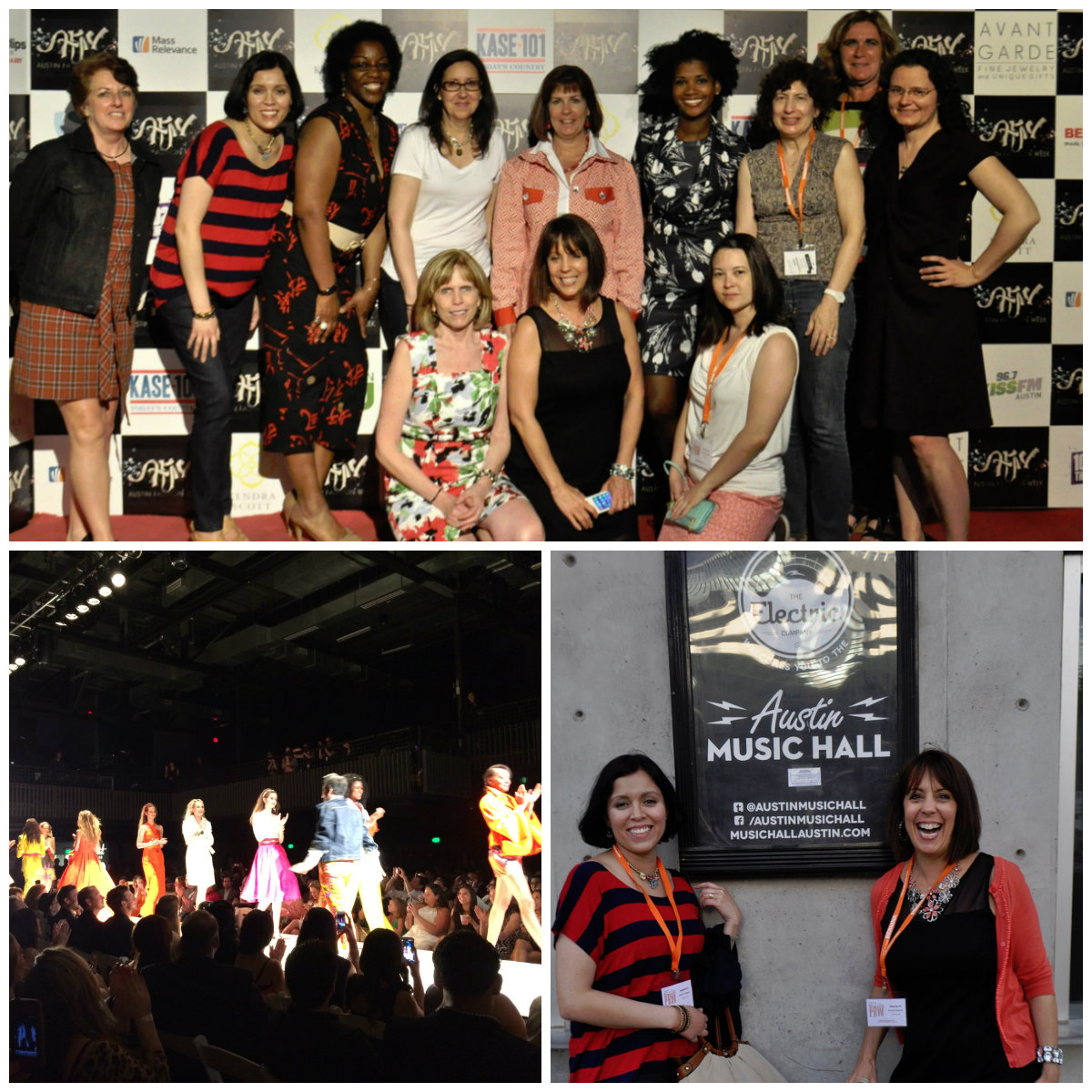 We sure know how to keep ourselves busy at all times.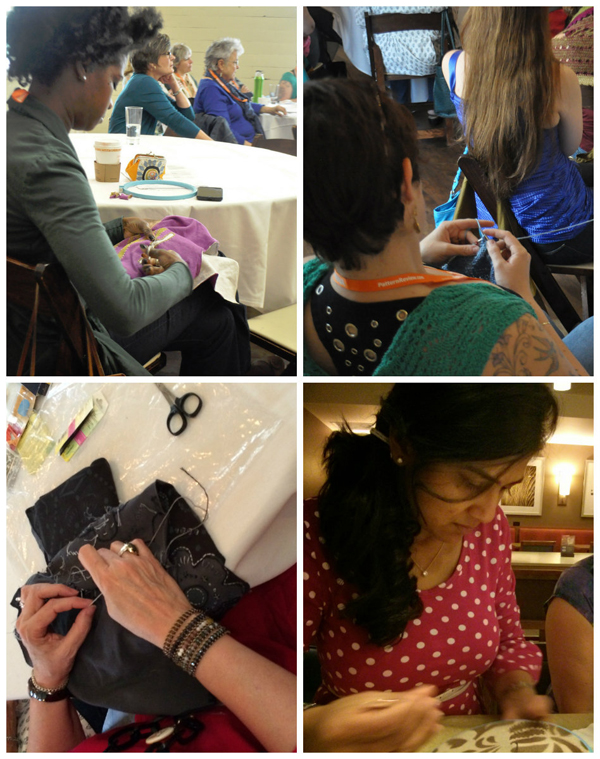 After a quick lunch break accompanied by some awesome margaritas
We were back at The Palm Door for our afternoon session with professional organizer - Jennifer Lava. And boy did she charm us or what? I think she was in for a little surprise when some of us revealed the size of our pattern and fabric stashes. Are we beyond help? No way.. I could see furious scribbling going on as we took notes on how to organize not only fabric, but buttons, elastic, notions and everything we hold so dear. The best advice I took back home with me was to give away stuff we don't need.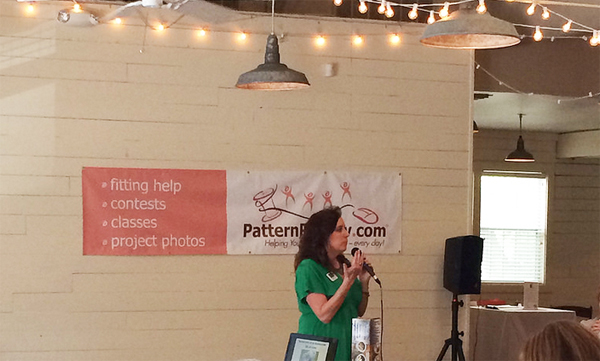 Speaking of giveaway, check out our epic Pattern Swap table. I am always amazed at how civil our pattern swap actually is. "No Pattern Left Behind".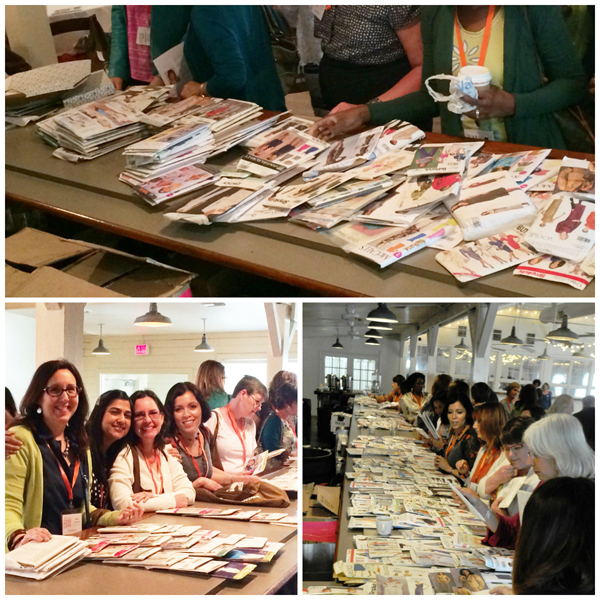 Most of us went back to our hotel to change for our dinner back at Palm Door. Cocktail hour was a lot of fun as we mingled, chatted and inspected each others gorgeous outfits. That night we were ALL celebrities! The photos prove it.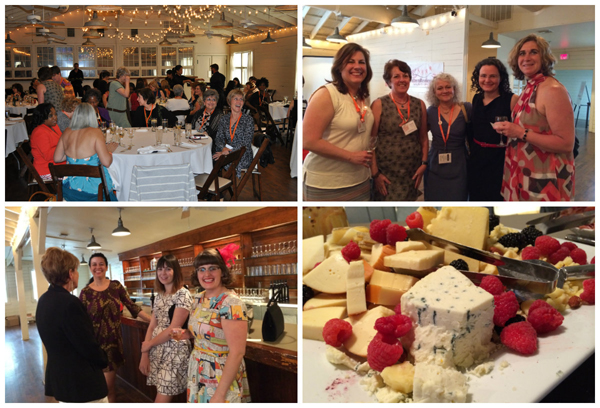 After a delicious dinner (best butternut squash ziti for me!) some of us headed to Austin Music Hall to watch Project Runway Live while the rest stayed back at Palm Door for our very own Fashion Show. We even had a Shoe Cam! (great idea Kellie!) That night was one of the few times I wished I could be in both places.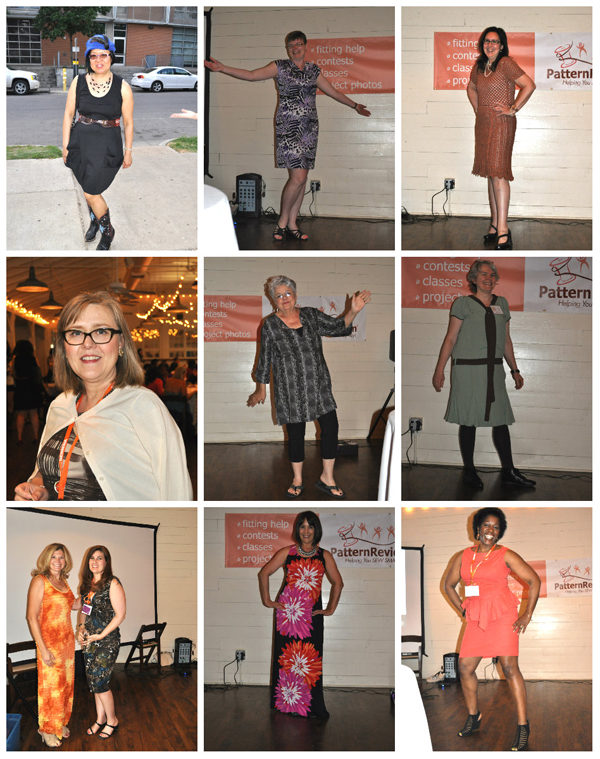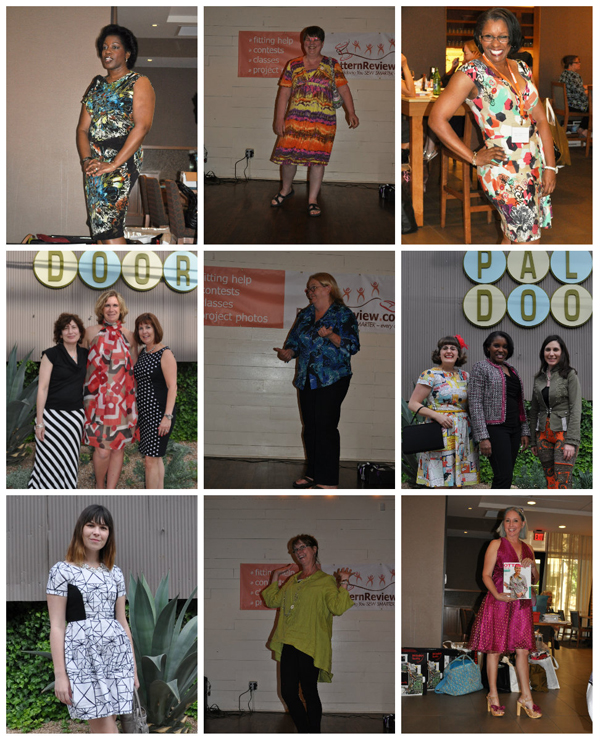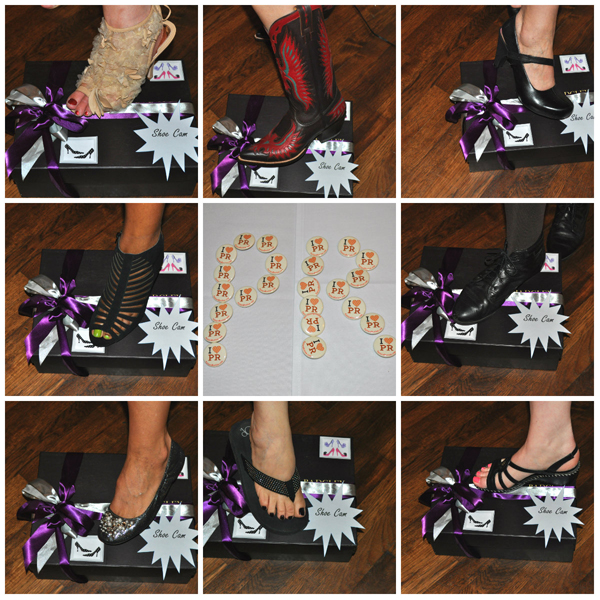 Saturday
Our lovely hosts, Roseana and Leslie had planned everything so meticulously. In addition to guided fabric shopping some of us took advantage of the three wonderful classes taught by Austin resident experts. Bra Making Techniques by Megan Summerville, Embroidered Buttons by Leslie Bonnell of Stitch Lab and Machine Maintenance by Haley. What a treat!
I know what you're waiting for - FABRIC SHOPPING! Austin has a lot of charming fabric stores run by owners who are totally passionate about sewing. We love that. We visited The Common Thread, Stitch Lab, TexStyles, Austin Fabric Coop , Form and Fabric and Sew Much More. Special Thanks go to Ron (sew much more) who let us use his awesome store for our Bramaking class.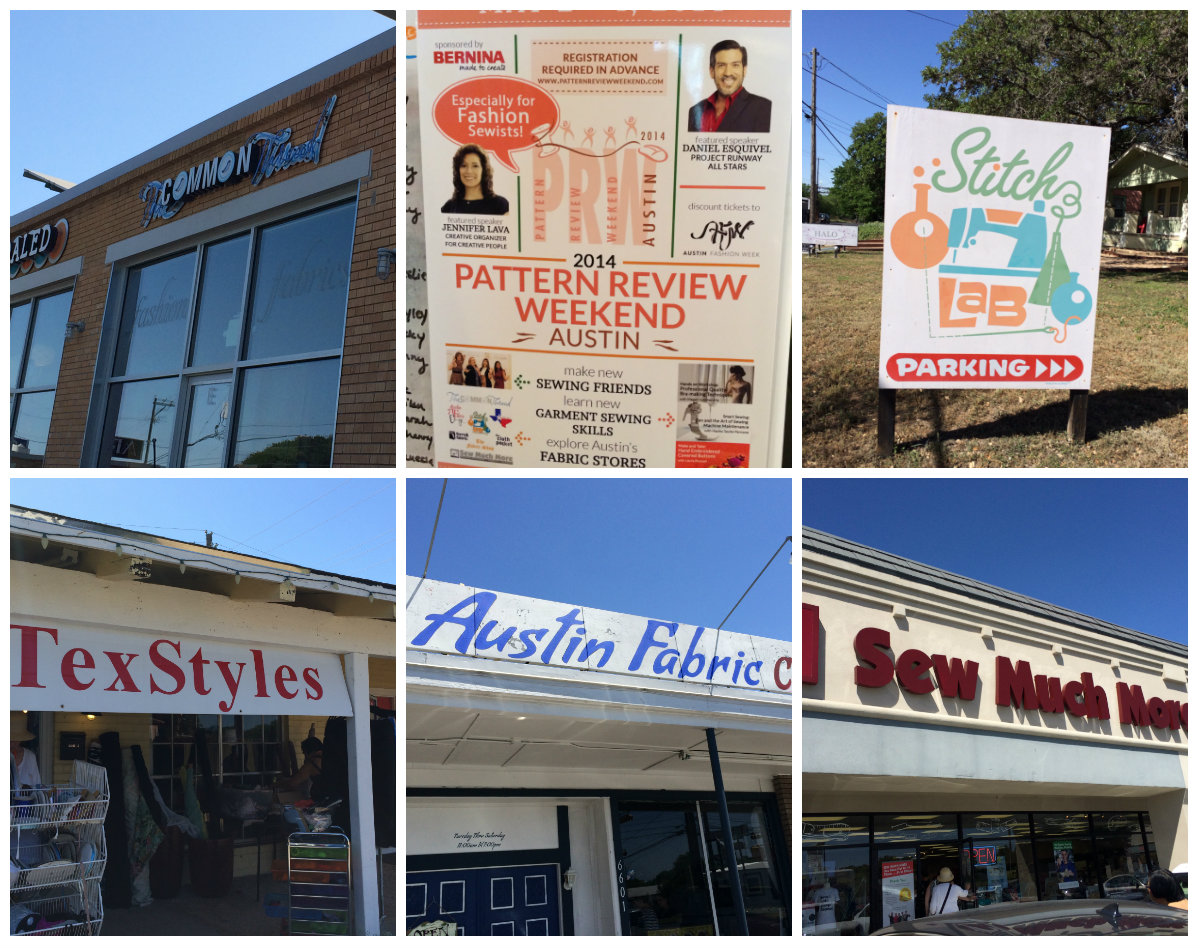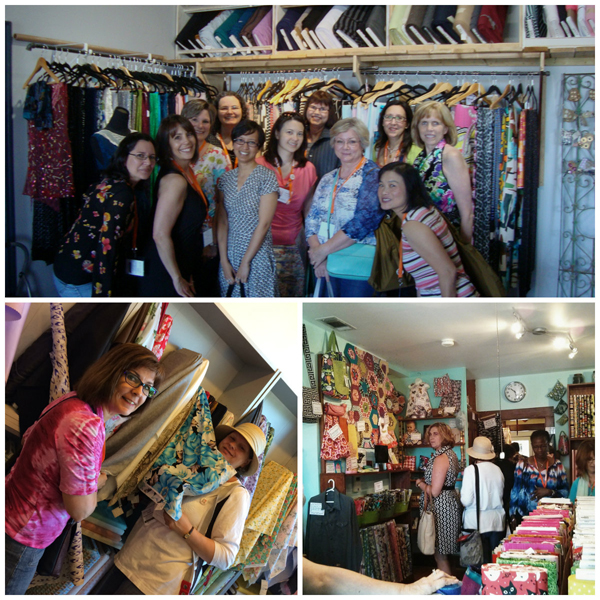 That night we had a treat for all our attendees. Bernina sponsored a fabulous reception for all of us back at the Hyatt Place with lots of yummy food and plenty of space for a very lively conversation. There was also a room set up where we could play with some Bernina sewing machines.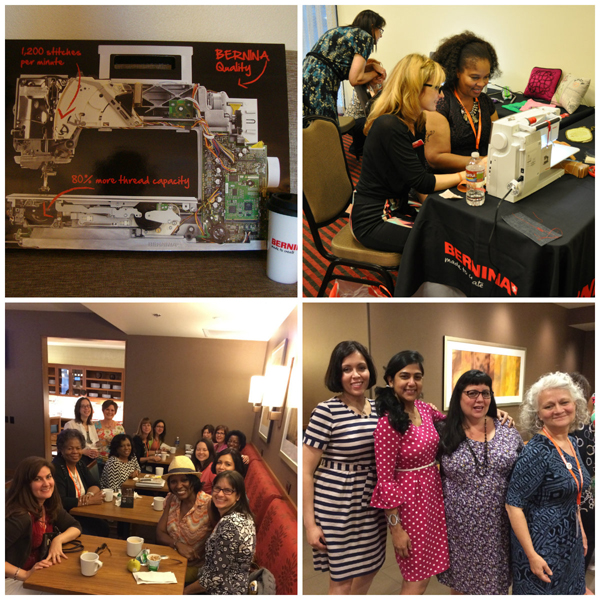 Our in-house donors provided us with a lot of goodies which we raffled off in a manner suitable for our very fashionable group - Academy Awards Style. We had presenters come up and announce the winners (randomly drawn). What fun! And last but not the least we showed off our fabric purchases. Want to know how much fabric we bought? 448 yards! You make me proud
Ok high five for the Winter Street Dresses! Can you believe all 4 of these dresses are the same pattern.
Sunday
Some of us stayed back to enjoy a lovely gospel brunch and even more fabric and boot shopping!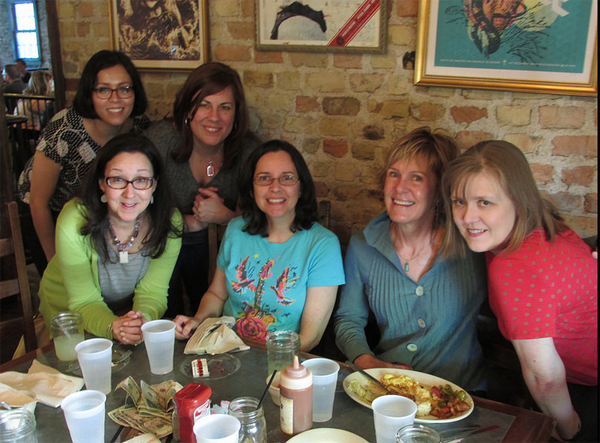 I have so many people to thank who made PR Weekend Austin possible but the two ladies who are responsible for this whole event are Roseana and Leslie. It is their vision which made PR Weekend Austin like nothing we've ever had before. Thank you ladies!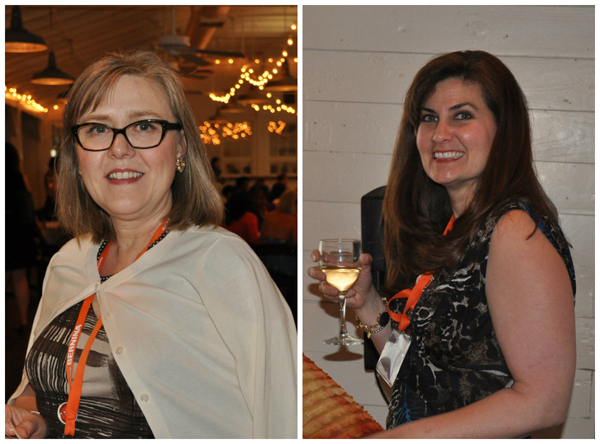 Special thanks go to Bernina for sponsoring PR Weekend and letting us use their machines for our classes.

A lot of members volunteered to help out during the weekend and without your help it would have been very difficult!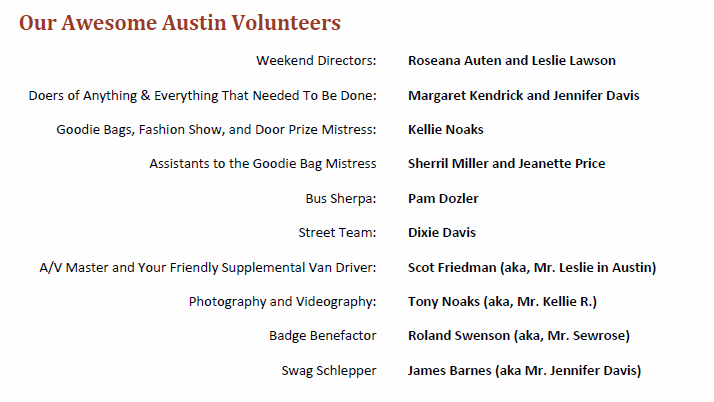 And last but not the least we thank all sewing businesses who pitched in with generous donations for our goodie bag and door prizes. In addition to the ones listed below I thank Pam Erny (Fashion Sewing Supply) for her wonderful interfacing as a door prize, wolly thread for donating ottobre magazines and curved ruler as door prizes and Sandra Betzina for a subscription to her web TV show. We loved all the sewing goodies. You guys are the best!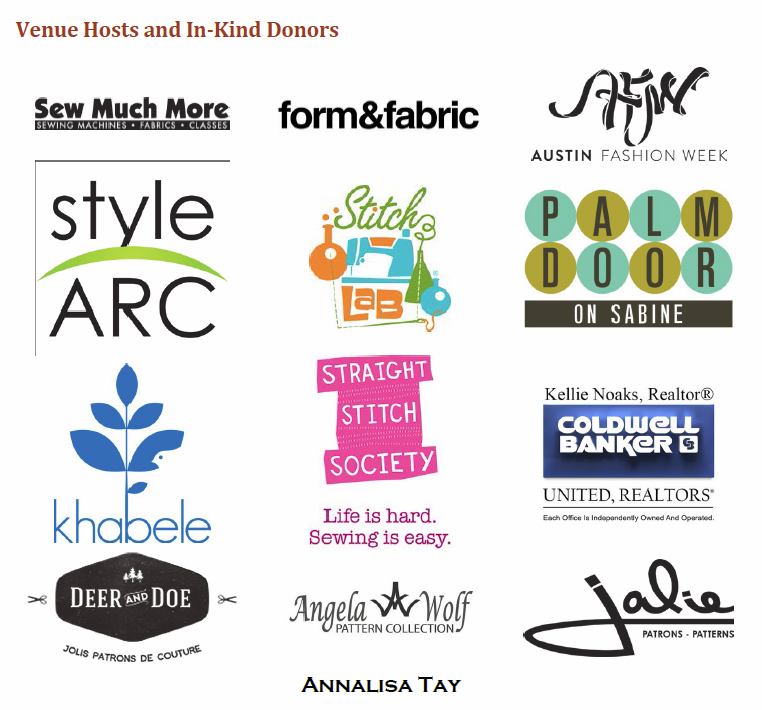 In closing I will quote myself from my facebook page.
"In the 3 days I was in Austin, I slept for a total of 12 hours, made new friends, drank way too much, talked non-stop, changed outfits like a pro, watched a runway show, learned a new sewing technique, test drove a Bernina, had the best butternut squash ziti, took more selfies than I care to admit, rode in a pedicab and actually stuck it out for a whole shopping day at PR Weekend Austin. Going back home with a boatload of memories and a smile on my face."
I hope you all had fun!
"Patternreview isn't a website, it's a living, breathing entity made up of the most wonderful people in the whole world!" - Sherril Miller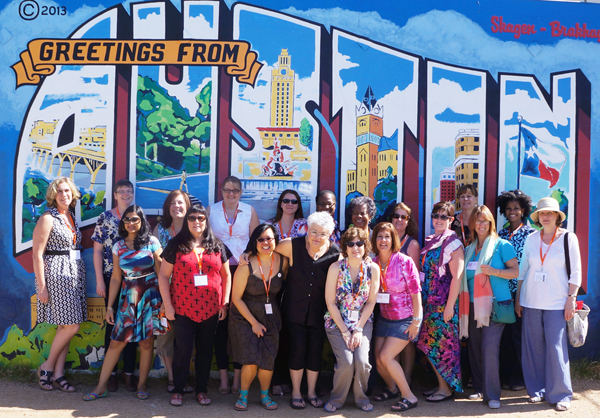 Want more? Check out our Flickr group for more photos and the blogs below for a re-cap of Austin PR Weekend.
Photo Credits : Connie, Tony, Becki, Bianca, Kyle , Karin and Andrea.