New from Montreal-based designer Heather of Closet Case Files is the Nettie Bodysuit & Dress! With a choice between three sleeve lengths and two necklines variations, the customizable Nettie can be fitted to your preference.
Comfortably tucked under a skirt or pants, the bodysuit has a modern, form-fitting style. Beginner-friendly directions and detailed illustrations for the Nettie make for a fast and easy project. Fans of the Bombshell Swimsuit will love the sleek lines of this chic basic.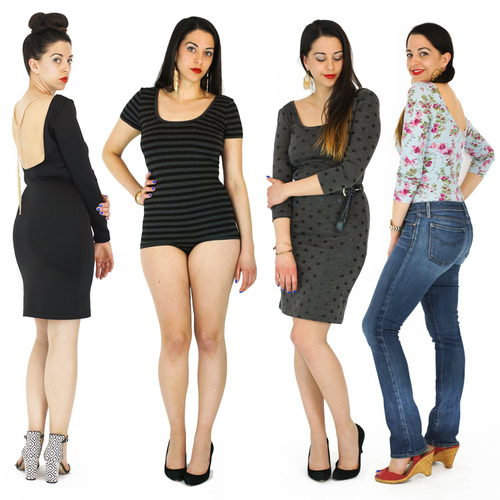 Read Reviews for the Nettie Body Suit & Dress.
Follow the Nettie Sewalong beginning May 19th on Closet Case Files.
Purchase your own Nettie today!

Designed for the modern professional, the Olive blouse is the latest release from indie designer Amity of Lolita Patterns. The fashion-forward Olive features a unique combination of sheer and solid fabrics to create an eye-catching look.
Sew this blouse with lace and knit fabrics for a more dramatic contrast of textures. The Olive's pleated peplum and waistband makes an attractive hourglass shape. For a more modest style, this top also has an option for all solid fabric that is paired perfectly for suits.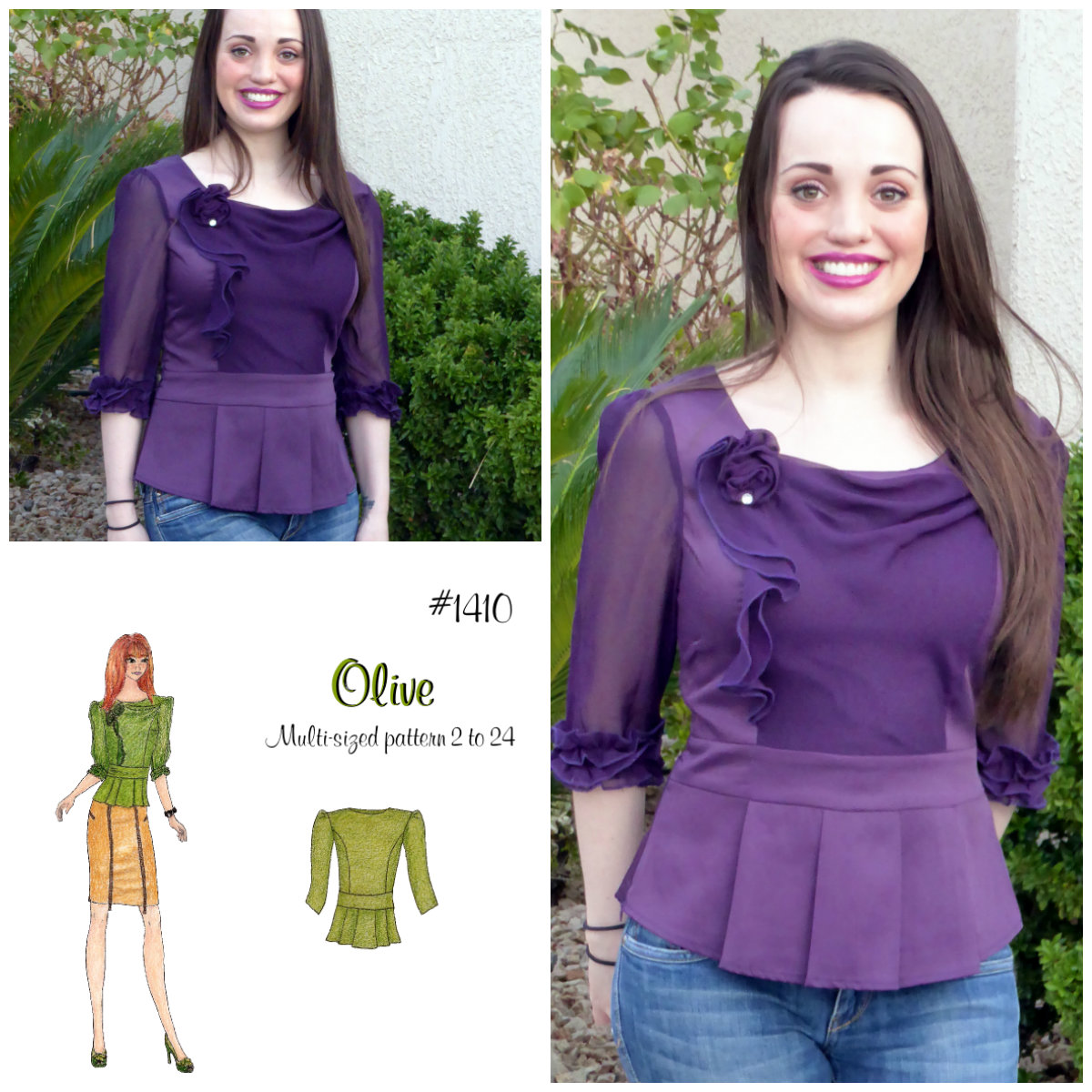 See our exclusive Conversation with Amity of Lolita Patterns.
Follow the Olive Pattern Page on Lolita Patterns for tutorials.
Read more about the Olive and add it to your shopping bag!