Where you sew inspires creativity. From de-cluttering to DIY, there are many resourceful storage and decor ideas you may have never thought of. We love getting a glimpse into all of your unique dedicated sewing spaces.
Next on our decor tour, ColeenS shows us how she arranged her lovely Sewing Space!
ColeenS says, "My sewing room is our former guest room. It's only about 9' x 12' but it's nice and bright and I love it."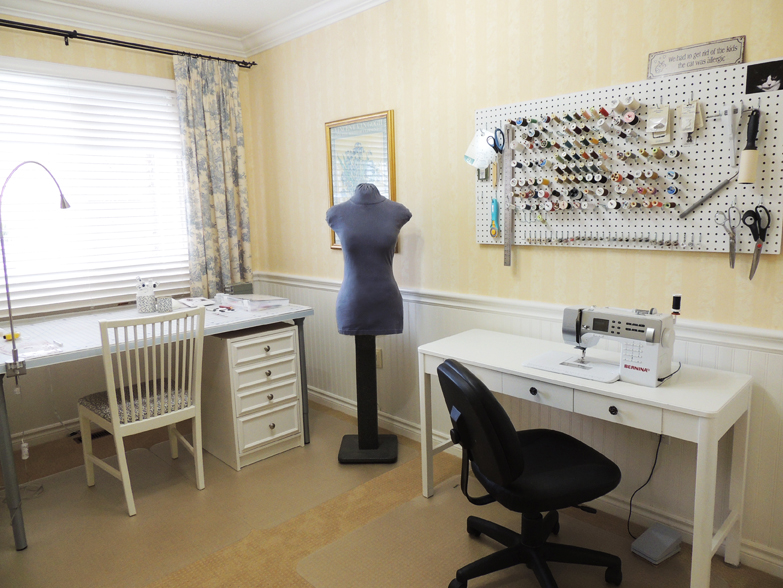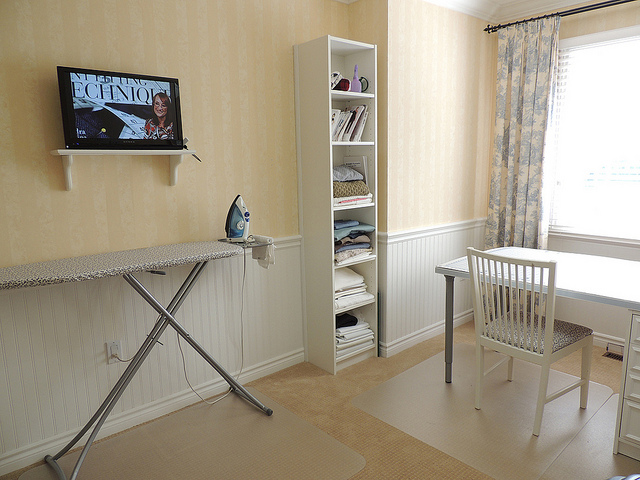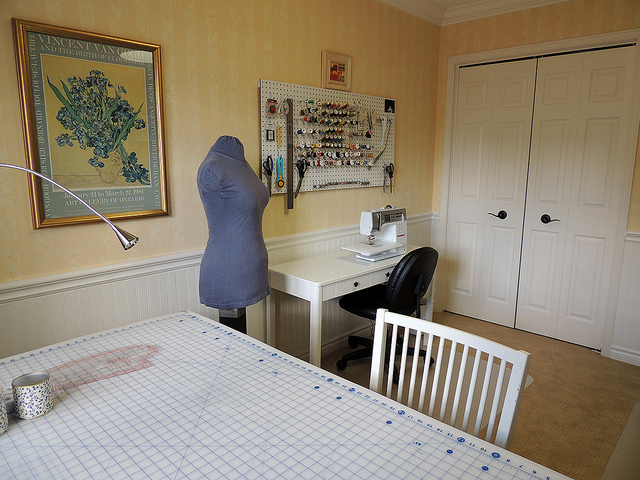 "Since the pictures were taken, my husband cut a hole in the top to accommodate my machine. The centre and right side drawers no longer open since the machine is sitting on the drawer bottoms."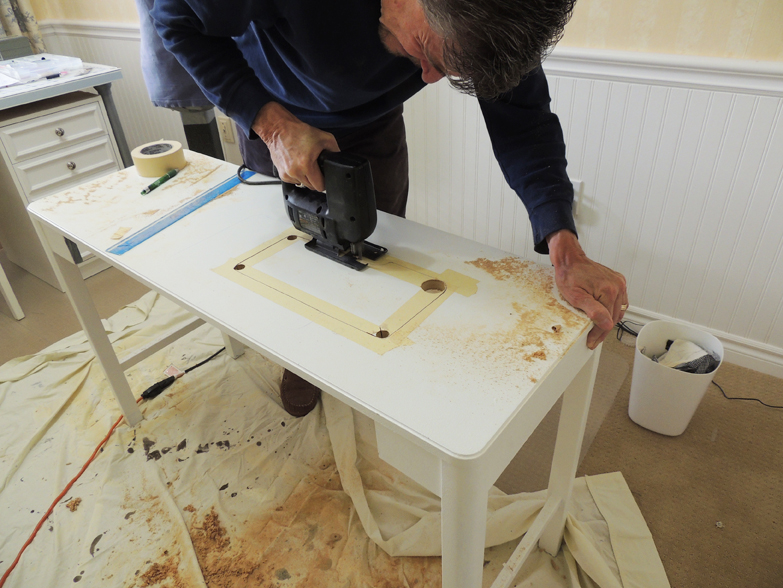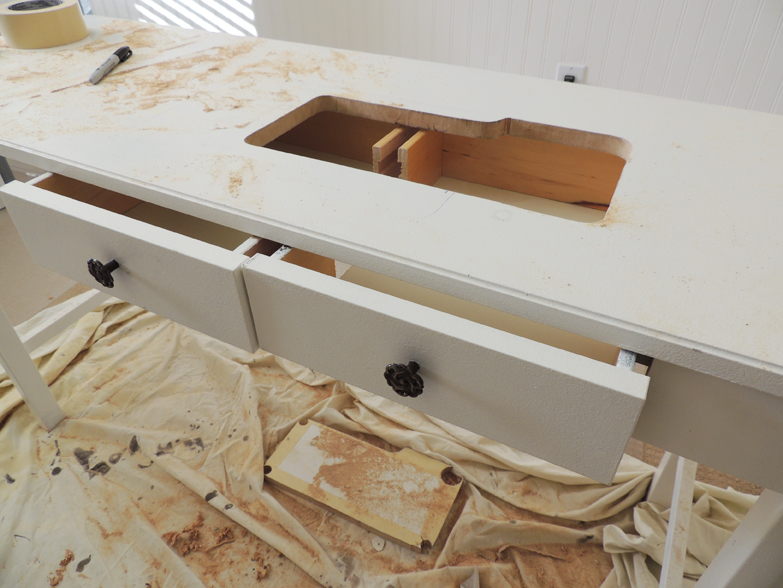 "I no longer have the monitor on the shelf over the ironing board since I never used it. If I want to watch a class while I sew, I use my iPad. Now the shelf holds my ironing "helpers" - pressing cloth, ham, water spritzer, point presser and sleeve board."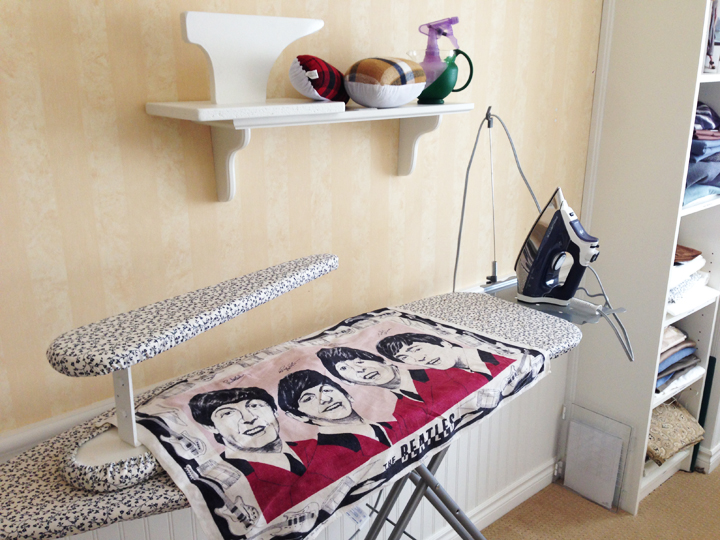 "My pressing cloth is an Irish linen tea towel featuring the Beatles which an aunt in England bought for me in 1964 (when I was 7) and visiting for the first time. You'd think it would be valuable but sadly, no. Still, it makes me smile when I iron and that's worth something!"
Thanks for sharing, ColeenS!
Republished with permission from ColeenS.
Get this look!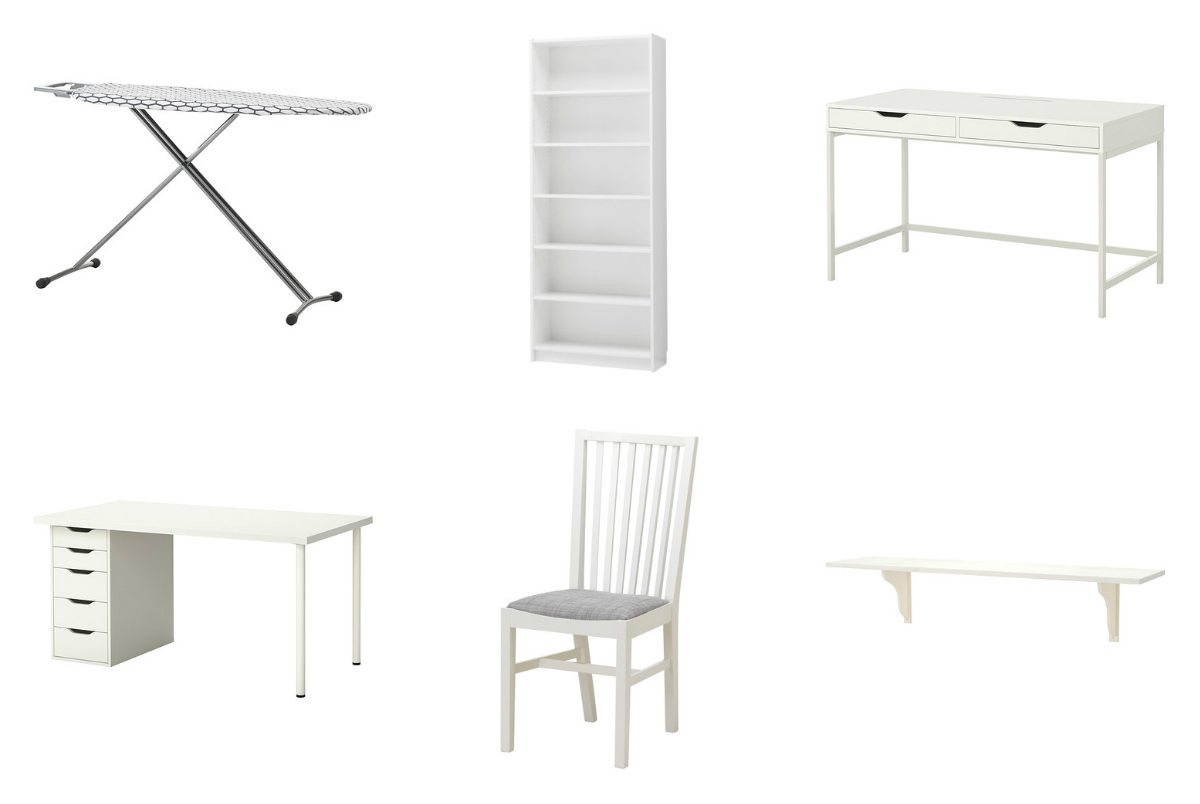 Images copyright IKEA.
Bottom Row: LINNMON/ALEX, NORRNÄS, EKBY HEMNES/EKBY HENSVIK

For more decor inspiration, see Deb Thompson's Sewing Space.