Member Since: 2013
PR Name: rosiewednesday
Full Name: Lauren Moler
Birthday: December 2nd
Blog: http://rosiewednesday.blogspot.com
How did you learn to sew?
"I taught myself! My first ever sewing project was a costume for a skit I was in where I played a head of lettuce at age 11. I cut out 2 pieces of fabric that looked roughly like a dress, sewed them together, and then hand stitched on some "leaves." I was instantly hooked, and started experimenting and trying to read patterns after that. Once I got into my twenties, I took some classes to learn how to do things properly!"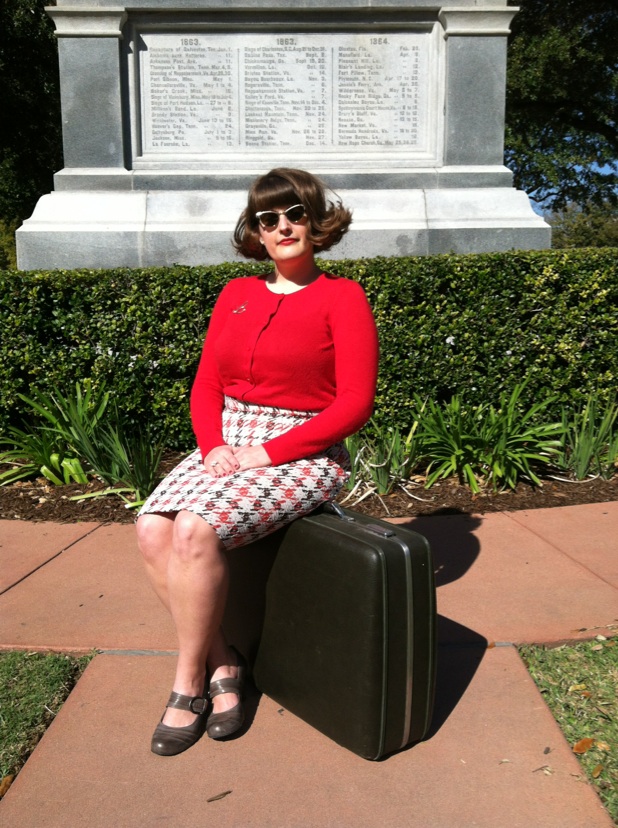 What aspect of sewing do you find most challenging?
"Handling tricky fabrics. Sewing with slippery fabrics still makes me feel like I'm trying to catch a wet fish."
What are your sewing goals for this year?
"I'd really like to sew my first coat or jacket. I think it would be a great chance to dive into some new tailoring techniques."
Which sewing book do you refer to most often?
"Fit for Real People by Palmer and Alto."
What are you sewing right now?
"A bumblebee shirtwaist dress out of rayon."
What's your favorite pattern?
"Christine Haynes Emery Dress. I've sewn it 4 times, and intend to sew it many more. It's such a versatile pattern and is so effortless to wear."
What you love most about PatternReview?
"It's so helpful to hear other people's experience with a pattern before you start working on it. It's also a wonderful way to get inspiration!"
Any other favorite hobbies?
"Embroidery, knitting, reading lots of mystery novels."
Tell us a little more about you – profession, where you live, etc.
"I live in Austin, TX and I work as a content strategist. My job is basically a mixture of an editor and a librarian, and it's great fun!"
Great to hear from you, rosiewednesday!
Follow rosiewednesday on PR.
Read all of rosiewednesday's reviews.