Perfect Neck and Armhole Bands
- by Cirena

Shape the neck and armhole bands with a cardboard. This technique can be used for pockets too.
Step 1:
Cut a cardboard to a desired shape without seam allowances.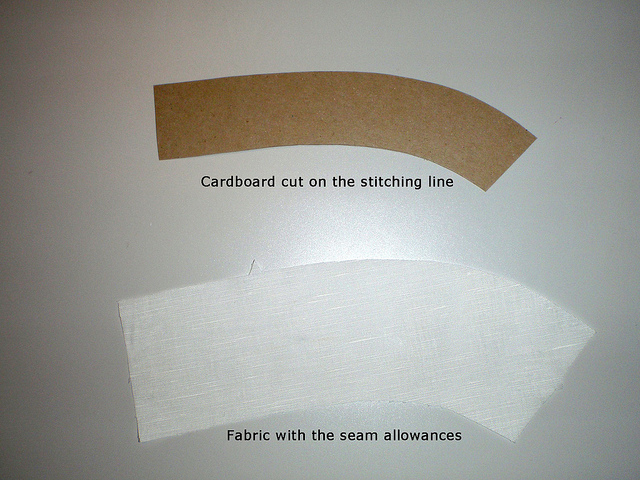 Step 2:
Place the cardboard onto the fabric.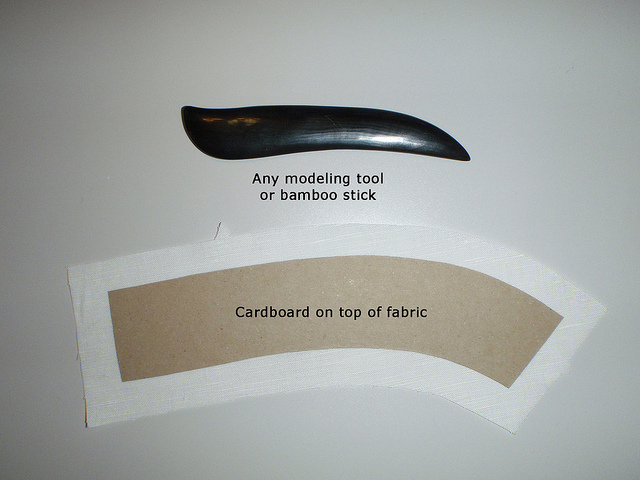 Step 3:
Fold, press and slide the seam allowances along the cardboard sides, with a bamboo stick or any modeling stick. You should end up with creases along the seam-line of the fabric. You can skip this step if you are making a pocket. This is great to use on concave edges.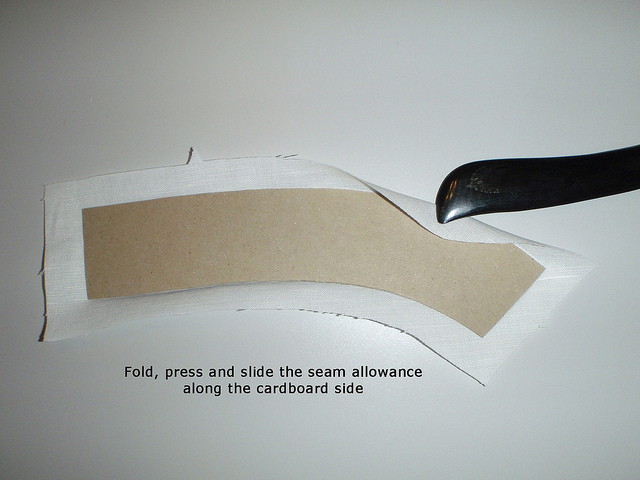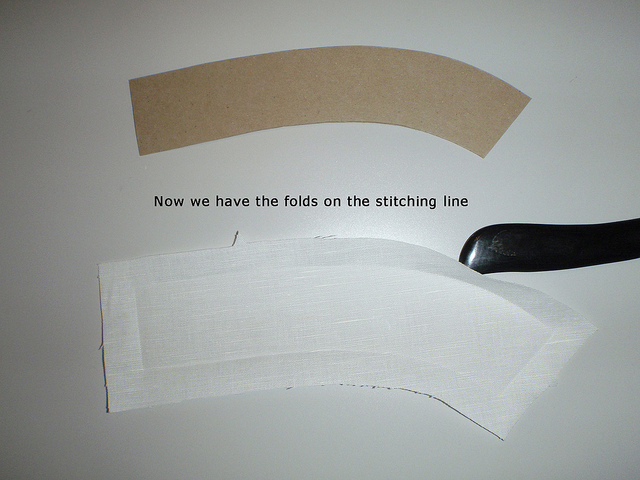 Step 4:
Clip the seam allowances.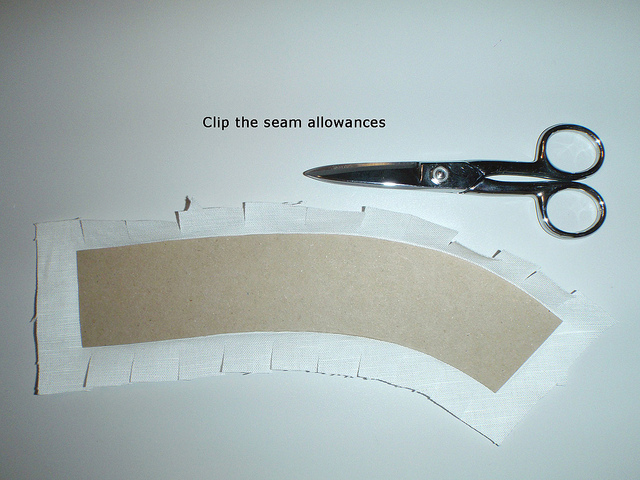 Step 5:
Iron press the band with the cardboard inside.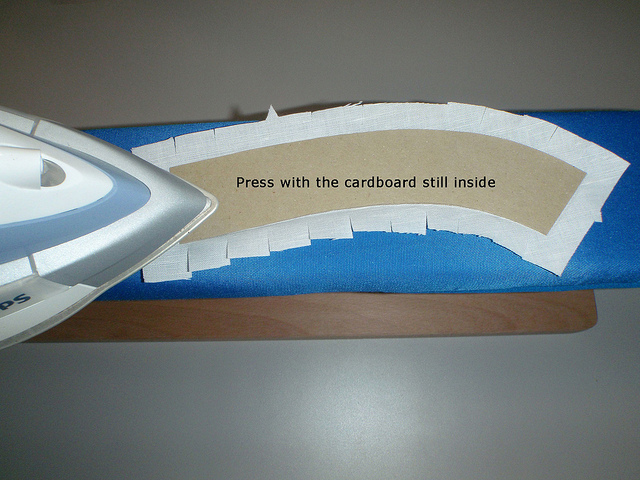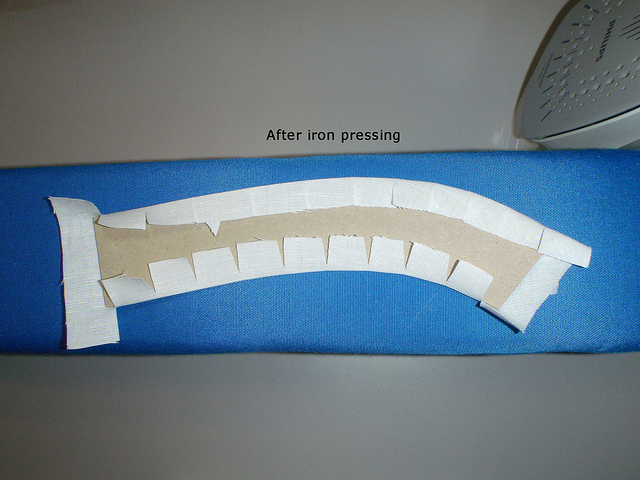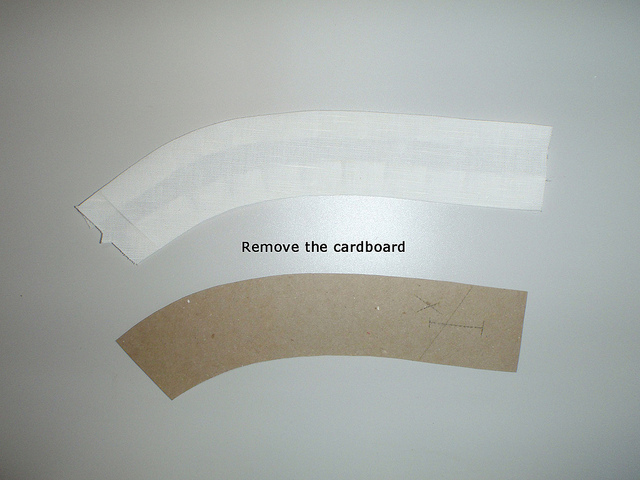 Step 6:
You can make the mirror side of the band, by turning the cardboard up side down.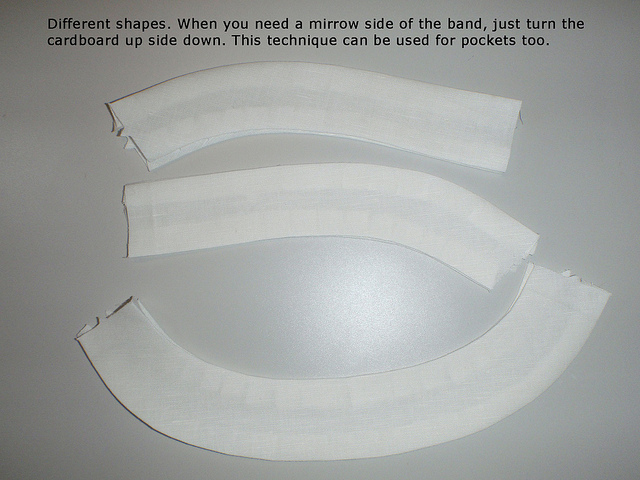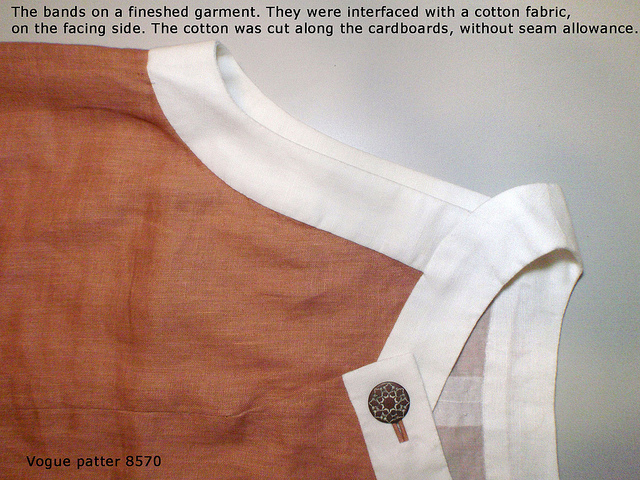 Republished with permission from Cirena.
Read Cirena's Tip on Creating a Dress Form.
We love to see your techniques and tutorials - Share your own here.