Member Since: 2010
PR Name: GeoP
Full Name: Georgeta Prisacaru
Birthday: August 23rd
Blog: http://facutinsufragerie.wordpress.com/
How did you learn to sew?
"Everything I know about sewing I learned by reading blogs and using Burda Style magazine."
What aspect of sewing do you find most challenging?
"The most challenging part of sewing for me is finding time to do it. I don't have a designated space for sewing, so I need extra time to set everything up and then, after I finish sewing I have to clean up. Sometimes I spend less time sewing than preparing, but well... I love to sew and I am happy if I do it for only a few hours a week."
What are you sewing right now?
"I just cut my fabric for DixieDIY's Movies in the Park Shorts and SBCC Tonic t-shirt."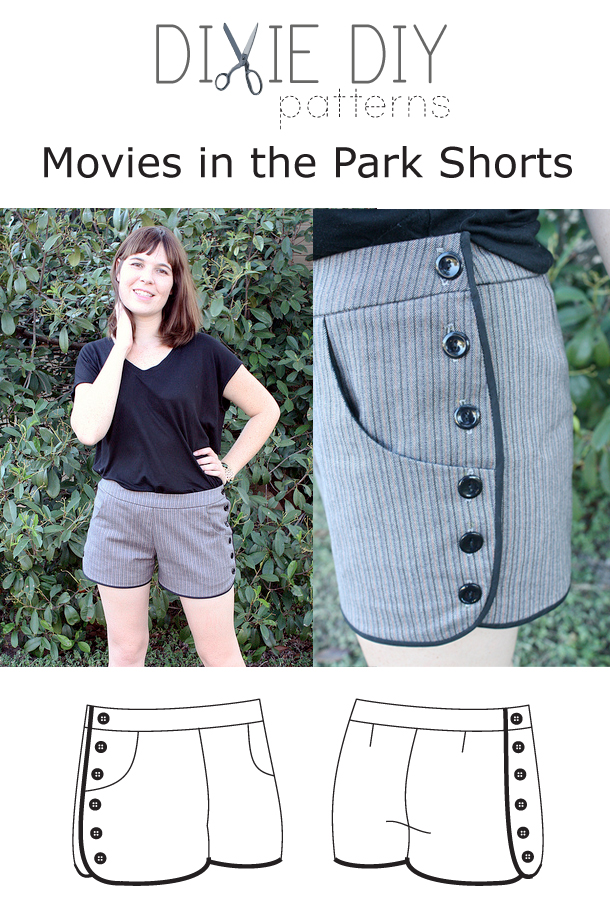 What's your favorite pattern?
"It must be a pair of high waist wide leg pants from Burda 08/2009."
What are your sewing goals for this year?
"I think I wrote a blog post at the beginning of the year and my only goal for this year was to sew. I don't have anything specific in mind, and when I have plans, they change quickly. So my general plan which is easier to follow is to sew something, at least once a month."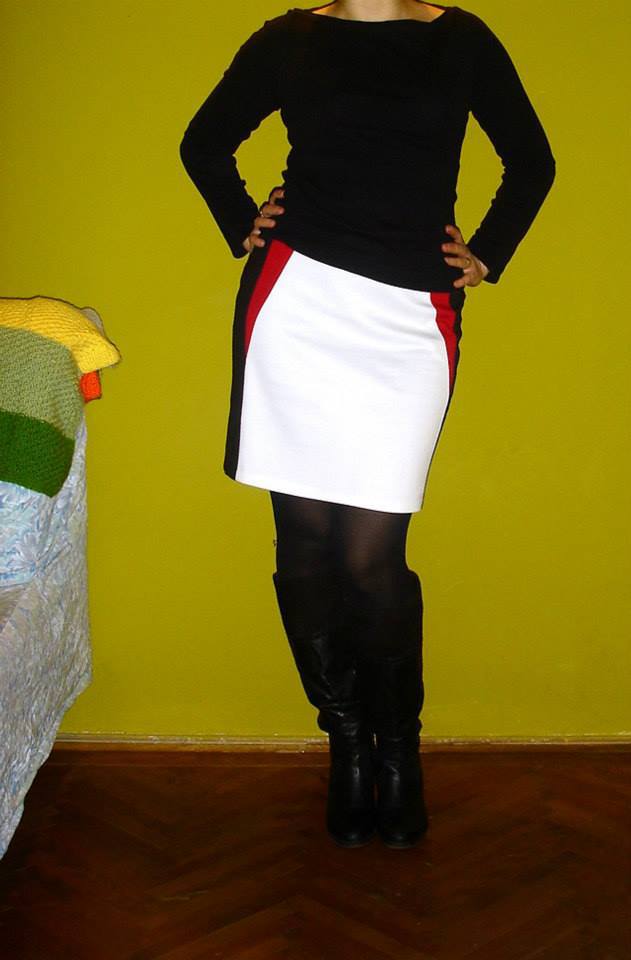 Which sewing book do you refer to most often?
"I usually look for information online."
Which sewing machine do you use?
"I have a basic Brother LS-2125 which I learned to love and care for, and a Brother 3034D overlocker."
What you love most about PatternReview?
"I like to read the reviews after I use a pattern, to see if everybody else had the same issues I had." :)
Any other favorite hobbies?
"I used to crochet but now I'm hooked to knitting. I also like to run."
Tell us a little more about you - profession, where you live, etc.
"I work in the technical side of online market research. In September 2013 I moved to London from Brasov, Romania."
Thanks for sharing with us, GeoP!