Considering remodeling your sewing room? From sewing furniture, organizational pieces, and decorative fixtures, it can be tough to update your sewing space on a budget.
Continuing our décor tour, irmartin keeps her space modern by using a neutral color scheme, combined with a well thought-out design. irmartin shows us her creative space-saver solutions for her cutting table, pressing station and sewing workplace. We love it!
irmartin
says, "My sewing room has evolved over the past 2 years. I have a space that I absolutely love."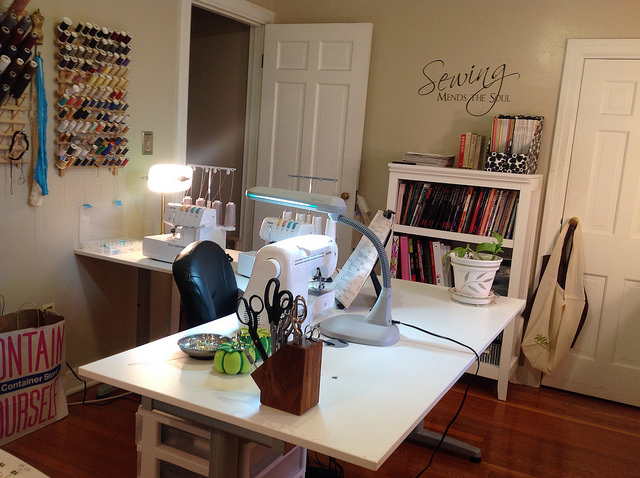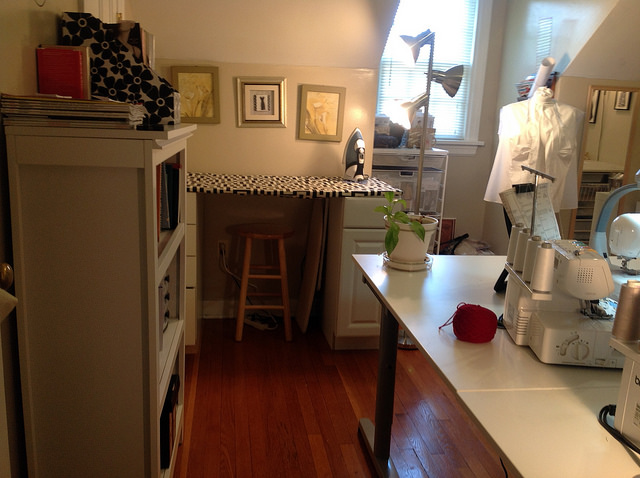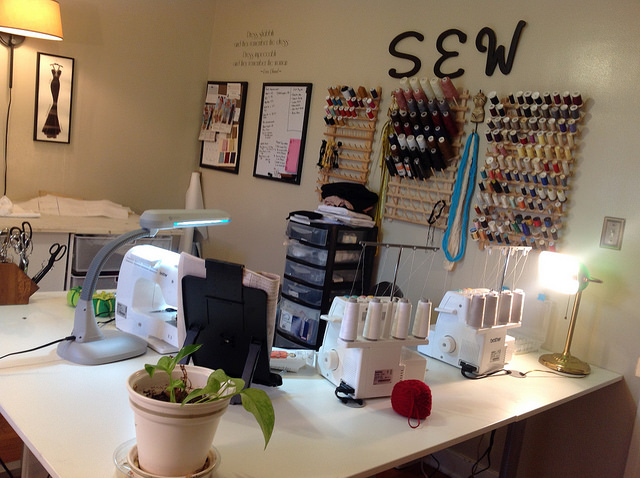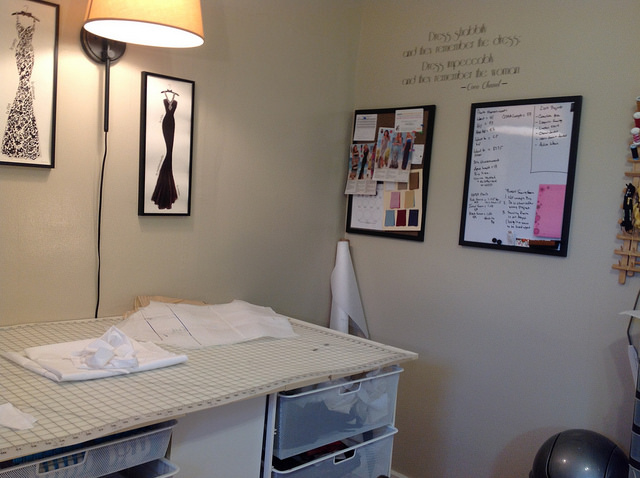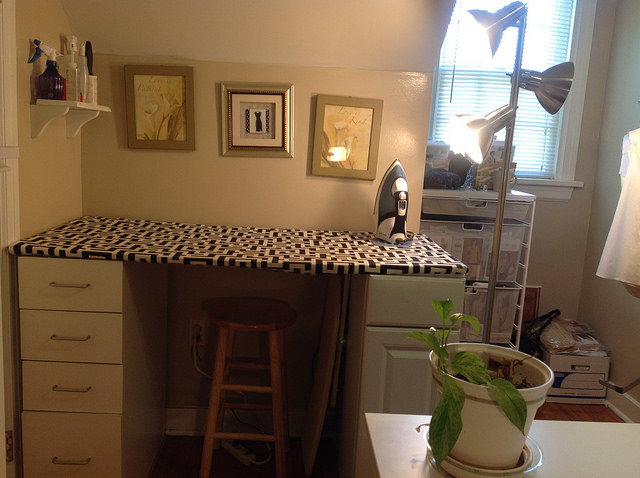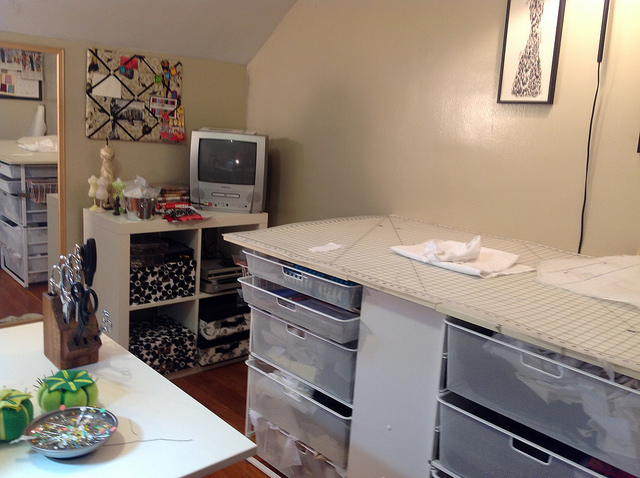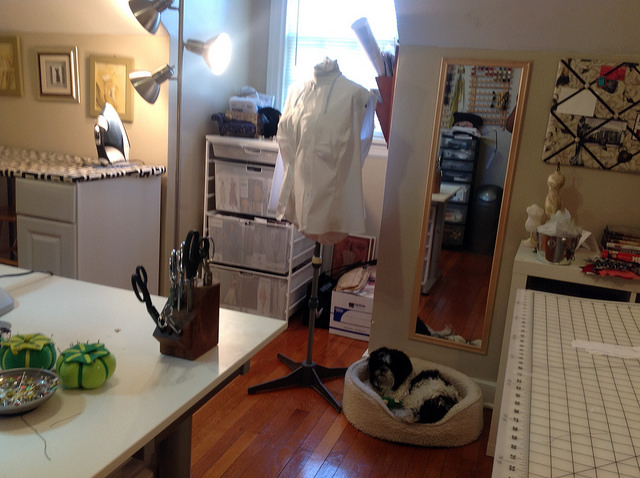 "Currently, I am in the process of moving my pattern collection to a space that will allow for growth.
I had them in a dresser that I out grew. So I decided to store them in an elfa drawer system from the container store."
Republished with permission from irmartin
.
Thanks for sharing your sewing space!
Get this look!

Images left to right: IKEA Billy, IKEA Galant, The Container Store Elfa Drawer.
See more décor tours from this series: