Buttonhole Elastic on Rhinestone Strap
- by Changma
"When making DD's prom dress, the way the strap was situated (right front over left shoulder to right rear) made it almost impossible to stitch into place. Also, the strap had no give at all, making it very difficult for a teen to dance the night away without popping a stitch."
"Hello, buttonhole elastic! I stitched a flat button onto the inside left back of the dress, then stitched a reasonable length of buttonhole elastic to the end of the strap. The strap had some give, was adjustable, and could be undone, making it easy to get the dress on and off."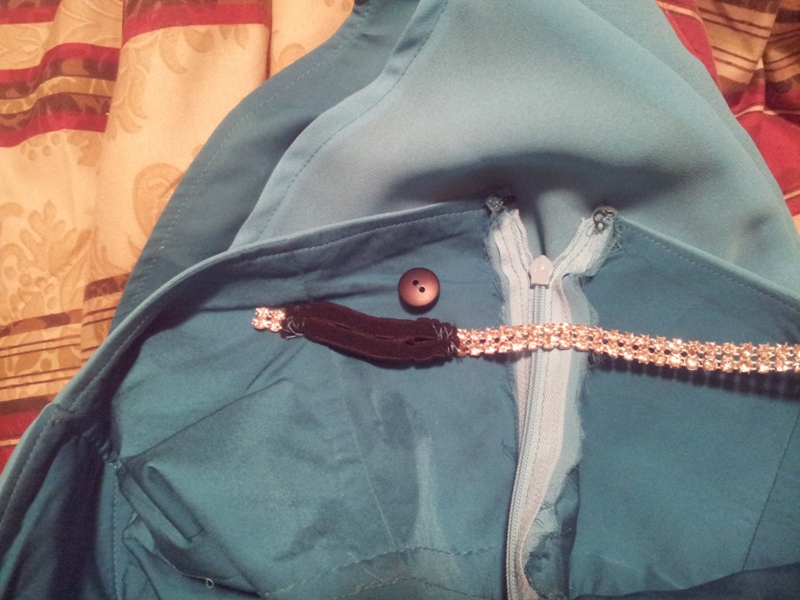 Republished with permission from Changma.