If you're considering purchasing a new sewing machine, it's hard to know where to begin! Investing in a new sewing machine can be daunting with so many different brands, prices and features available on the market. Looking for a budget-friendly machine without all the bells and whistles? Or, do you need advanced computerized features like digital embroidery stitches? To help you match your needs, many popular machines have been reviewed by our knowledgeable members.
Bernina Aurora 430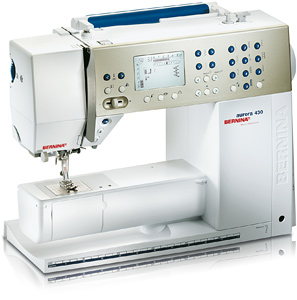 Retrotechgeneva on the Bernina Aurora 430 Sewing Machine
"As my first computerized machine after using a couple of superb Bernina mechanicals, this is perfect for me. I like that I can see the features and stitches I appreciate in the earlier machines replicated and built upon in this new version. The new features are actually thoughtful and make life easier when approaching complex tasks - topstitching, stitching around curves, thick seams, etc.
I was also apprehensive about figuring out the "computer" aspect of it, but it is really quite simple and intuitive. There have been many great reviews of this machine (and of the 440 QE, which is the same with a few extra stitches) and that should put any potential buyer's mind at ease. Maybe when I am ready to upgrade in a few years' time a 710 will pop up at a price I am comfortable with, but for now, as an upgrade from my 830 Record, this is just the right machine for me."
See Retrotechgeneva's complete review.
Juki MO-1000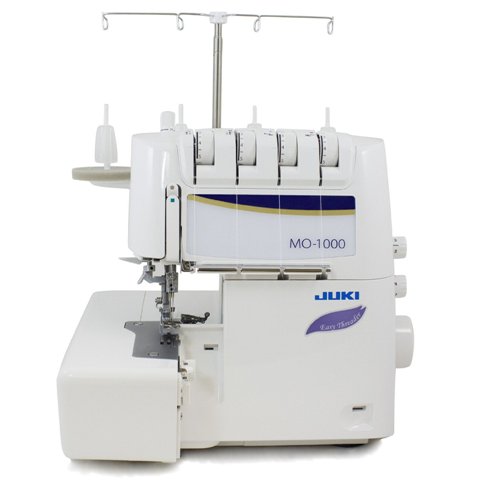 Grays08 on the Juki MO-1000 Serger
"I love this machine! I bought this a little over a month ago and have used it now on several garment projects that presented different challenges all of which it passed with flying colors (a poly/lycra charmeuse top, a cotton/lycra jersey knit cardigan, a boucle sweater top, a cotton child's dress).
The MO-1000 delivers everything I was looking for in a serger, however I should note this machine does not provide a coverstitch. I purchased a separate Janome 1000CPX coverstitch machine for ease of switching back and forth on projects so I wasn't looking for this in a serger however if you are, please note the MO-1000 is not an all-in-one.
I sew every day (primarily garment sewing) and need work horse machines that can handle a variety of fabrics so I decided to spend more on machines this go around having the unique opportunity to start from scratch. I was initially drawn to this machine for the air threading and loved the fact that all of the tension adjustment was still manual (I know I'm probably in the minority here, lol)."
Read more about the Juki MO-1000.
Browse recent machine reviews.