Simplicity Patterns new Early Autumn Collection is now available! An eclectic mix of costumes, home decor, and stylish basics, this contemporary catalog has a little bit of something for everyone. Don't forget – today is the last day for our Simplicity $2.99 Sale! Now's a great time to take advantage of these new releases.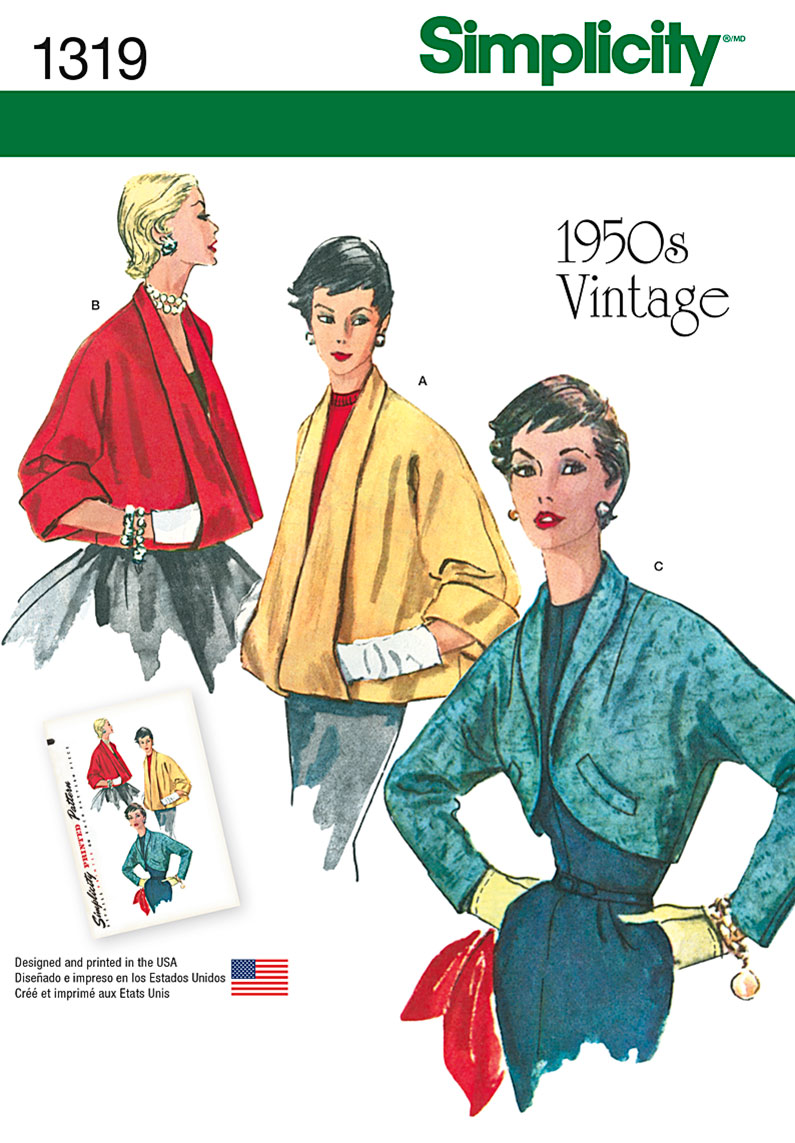 Love sewing vintage? Simplicity 1319 Misses' Set of Vintage Jackets is a 1950's era design, ideal for formal occasions or cool summer nights. The Simplicity 1319 is available in two different lengths, including a shorter fitted option with shawl collar, or a full length jacket with turned-back collar for pockets. This chic staple will add a touch of elegance to any outfit.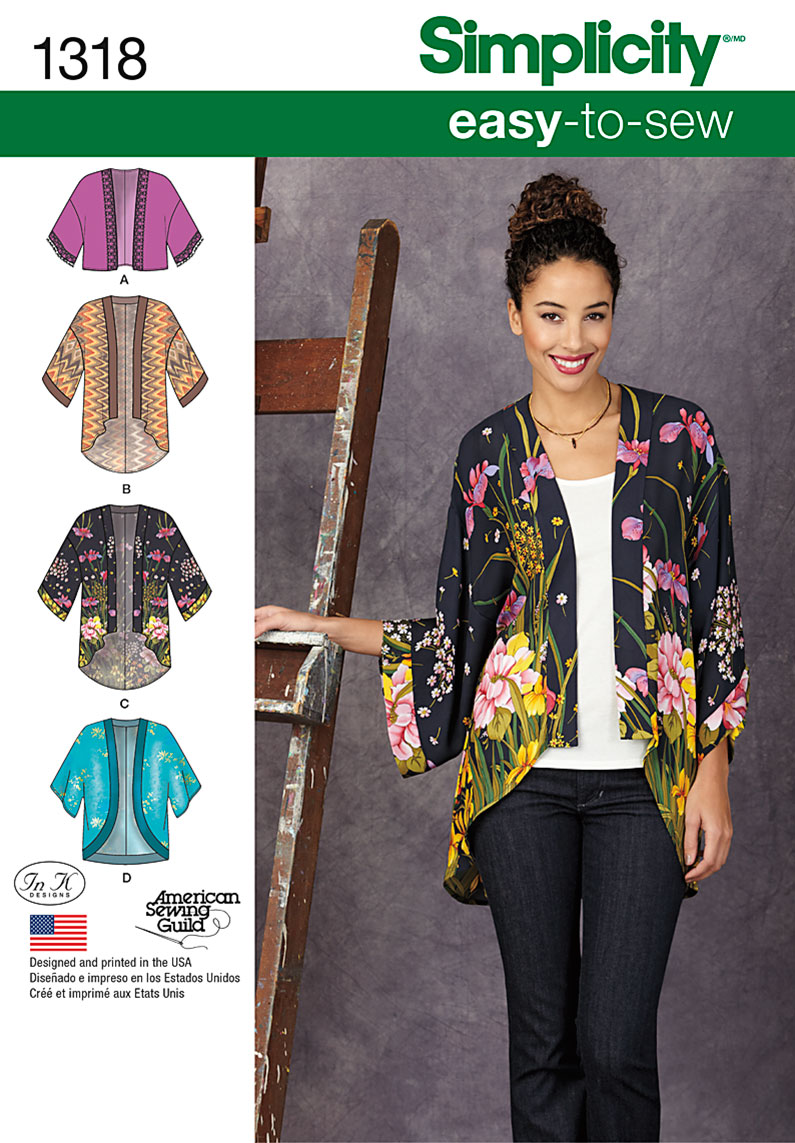 Simplicity 1318 Misses' Kimono Jackets is an easy-to-sew garment, great for beginners or experienced sewers who enjoy quick projects. With four stylish variations, you can choose from a cropped length with lace trim or a longer draped length with high-low hem. Designed by the American Sewing Guild, this trendy kimono jacket also fits a variety of body figures, ranging from sizes XXS-XXL.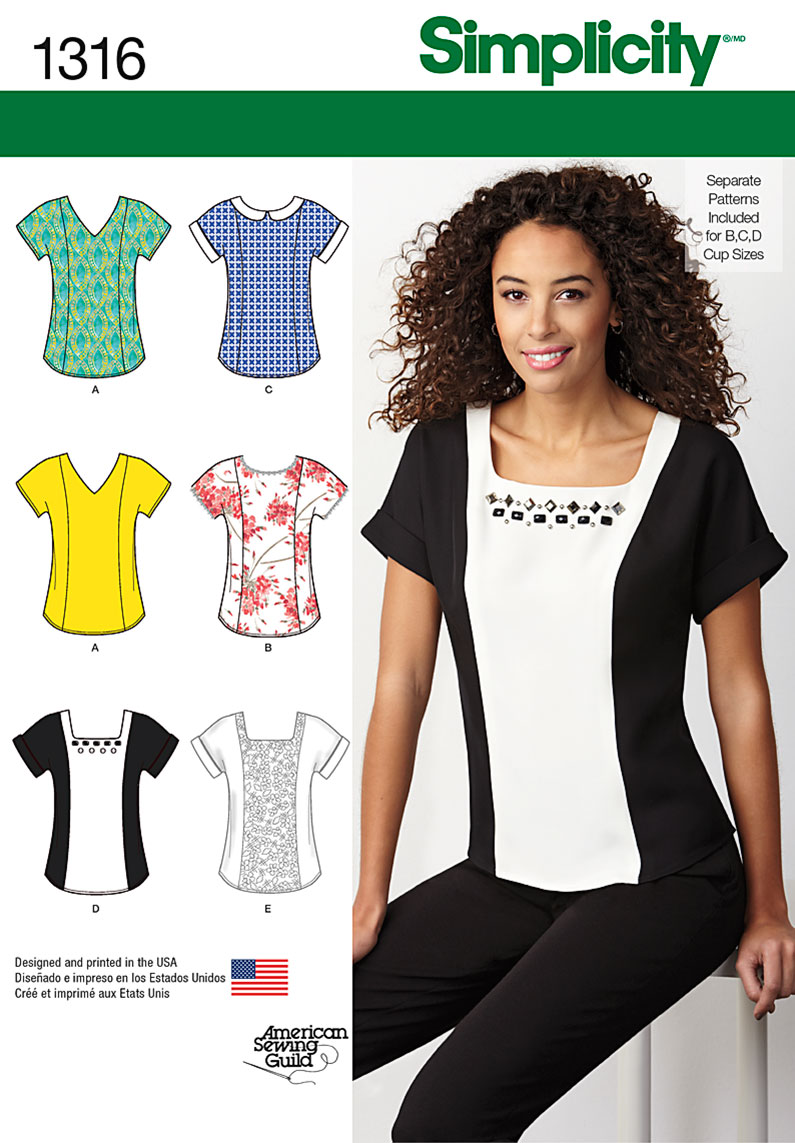 The contemporary Simplicity 1316 Misses' Top with Neckline Variations can be sewn with a variety of lightweight woven fabrics, such as linen or sateen. This go-to summer top has five unique sleeve and neckline options available to suit your taste. American Sewing Guild also designed the 1316 Misses' Top with separate patterns for specific cup sizes.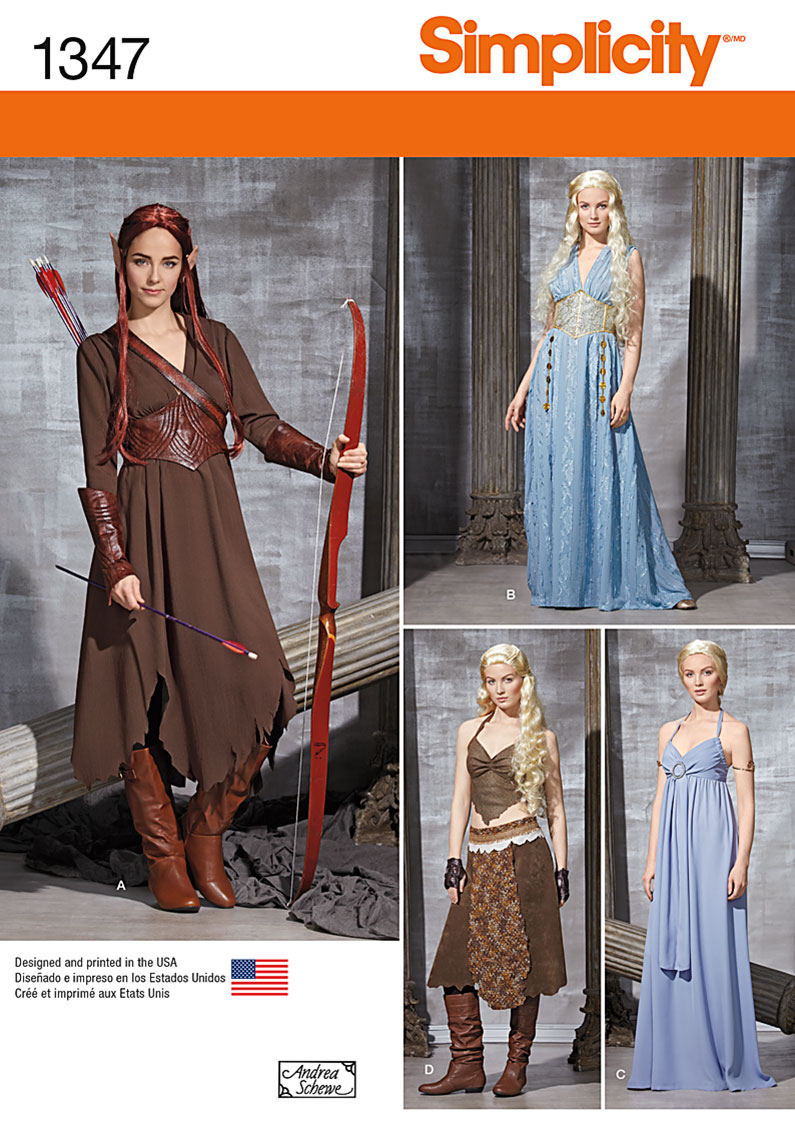 For fans of The Hobbit and Game of Thrones, Simplicity 1347 Misses' Fantasy Costumes are styled after these popular fantasy characters. Perfect for Comic-Cons or Halloween, this Andrea Schewe design features decorative belts and gauntlets.
Browse Simplicity's Early Autumn Collection.
Simplicity $2.99 Sale ends Thursday, June 26th Midnight EST.
Shop Simplicity Patterns today!