For many of us without a dedicated sewing room in the home, a peaceful space is necessary for inspiration and relaxation. We love Meleliza's bright and airy sewing space, which has all of her sewing supplies readily at hand.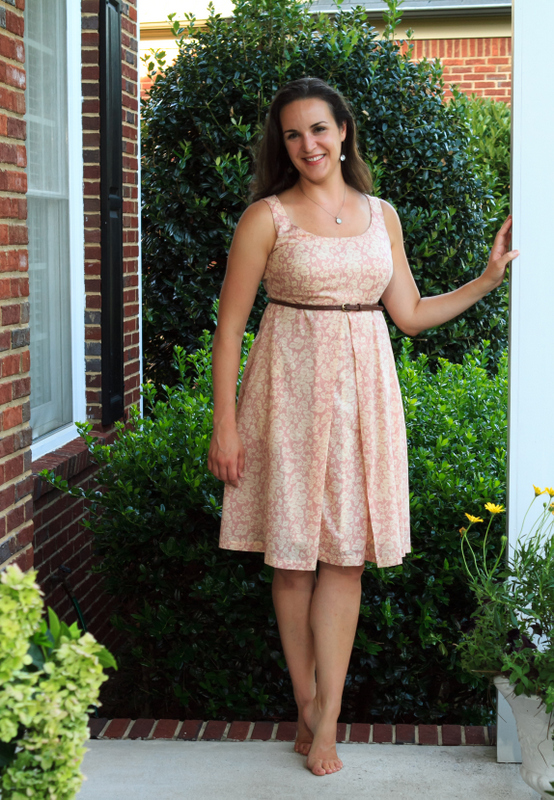 Meleliza says, "For a while now, I've been working to organizing my sewing supplies. I don't have a dedicated space - yet."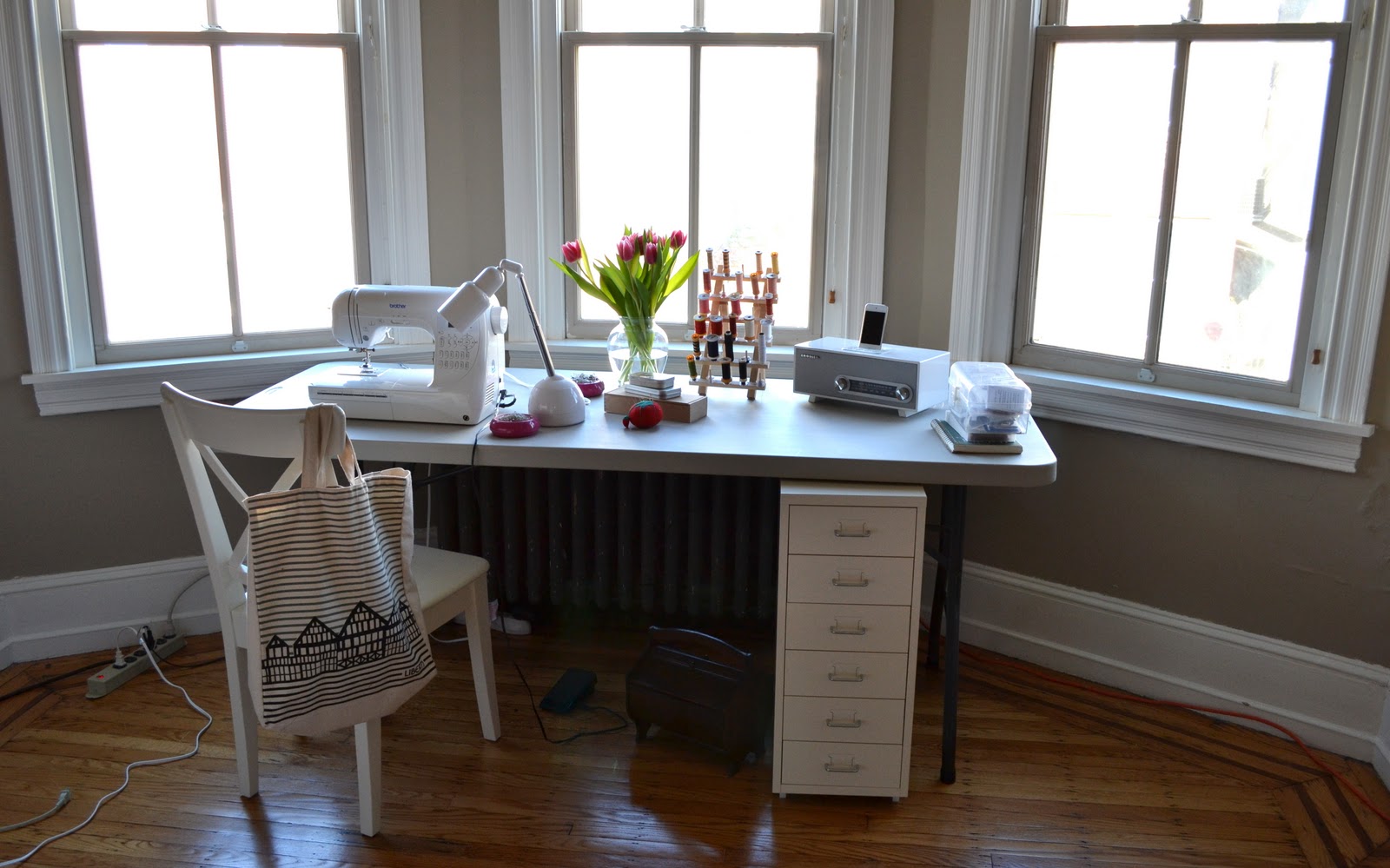 "The bedroom is the only room with enough free floor space to accommodate laying out and cutting. It also has plenty of natural light even though it is north facing."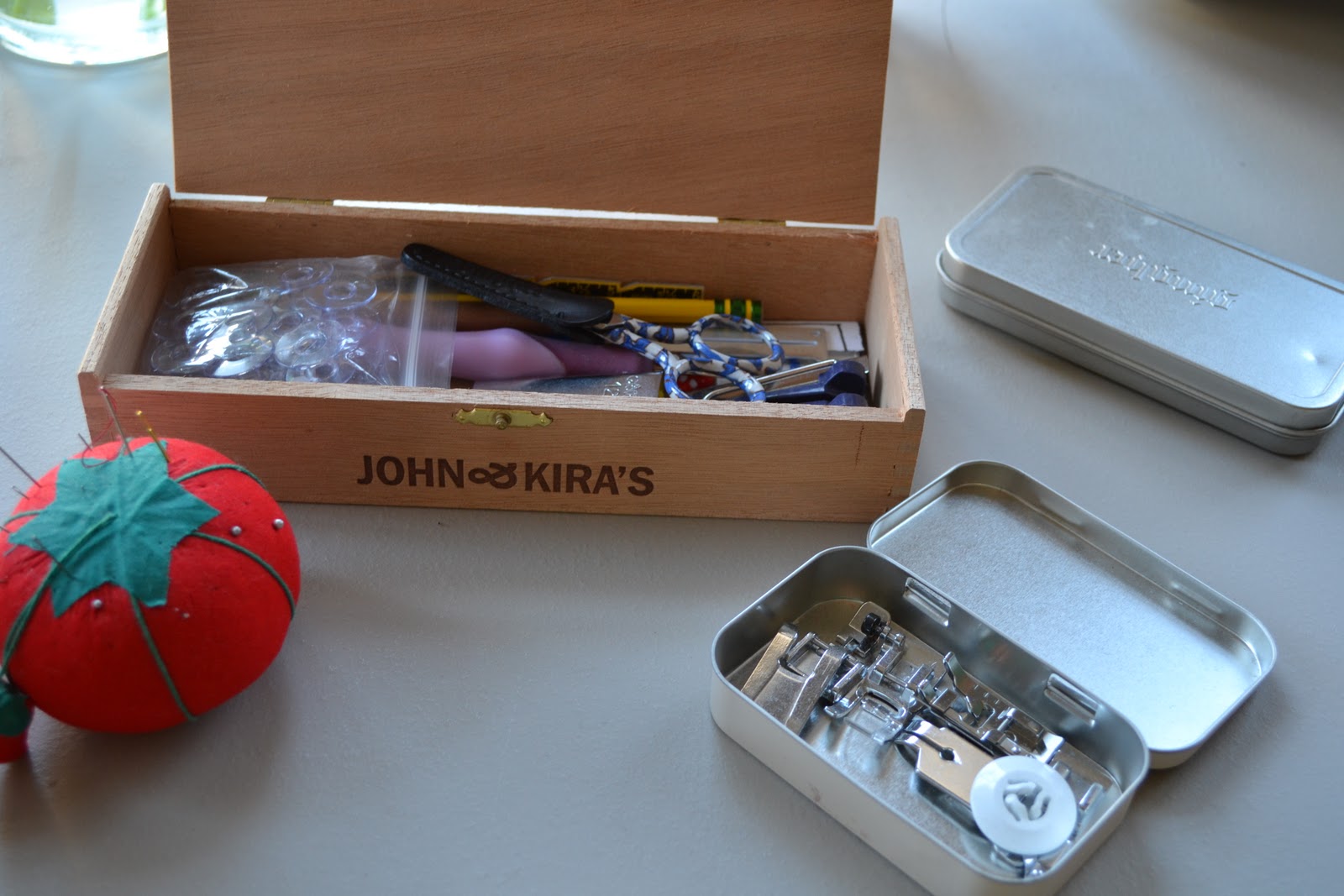 "Right to hand, I keep a few little boxes with essentials. This one I saved from some John & Kira's treats is full of those little things you need all the time - seam ripper, small scissors, pencil, seam gauge, extra bobbins, etc. The other little tin has all my feet. They live with the tomato and magnetic pin cushion right next to the machine. The other tin holds a hand sewing kit that I take into the family room to sew cozied up on the sofa in front of the TV."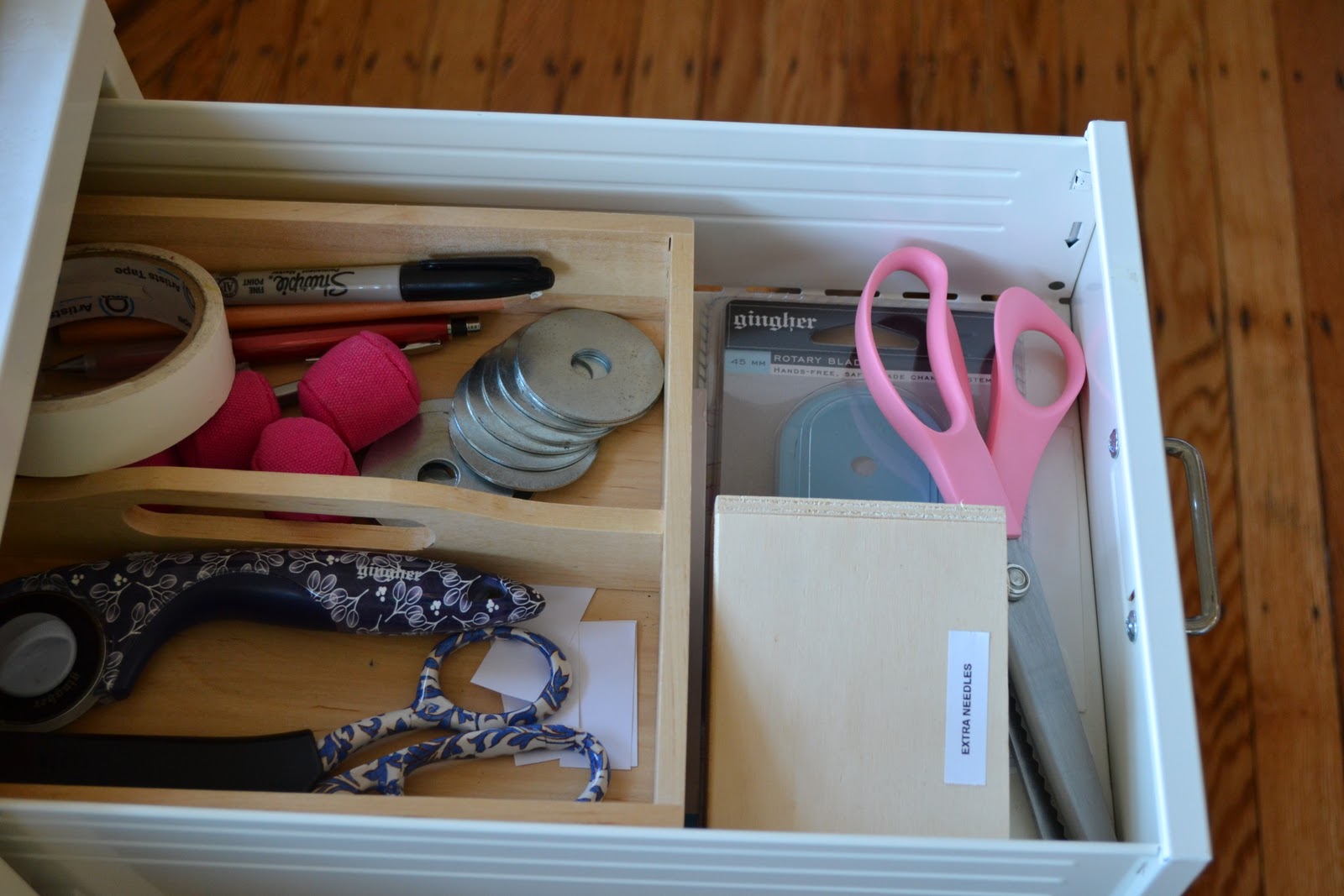 "The little drawer unit you see was super affordable and perfectly sized for tools and notions. The top drawer holds a caddy full of cutting supplies, extra needles and my sewing machine manual."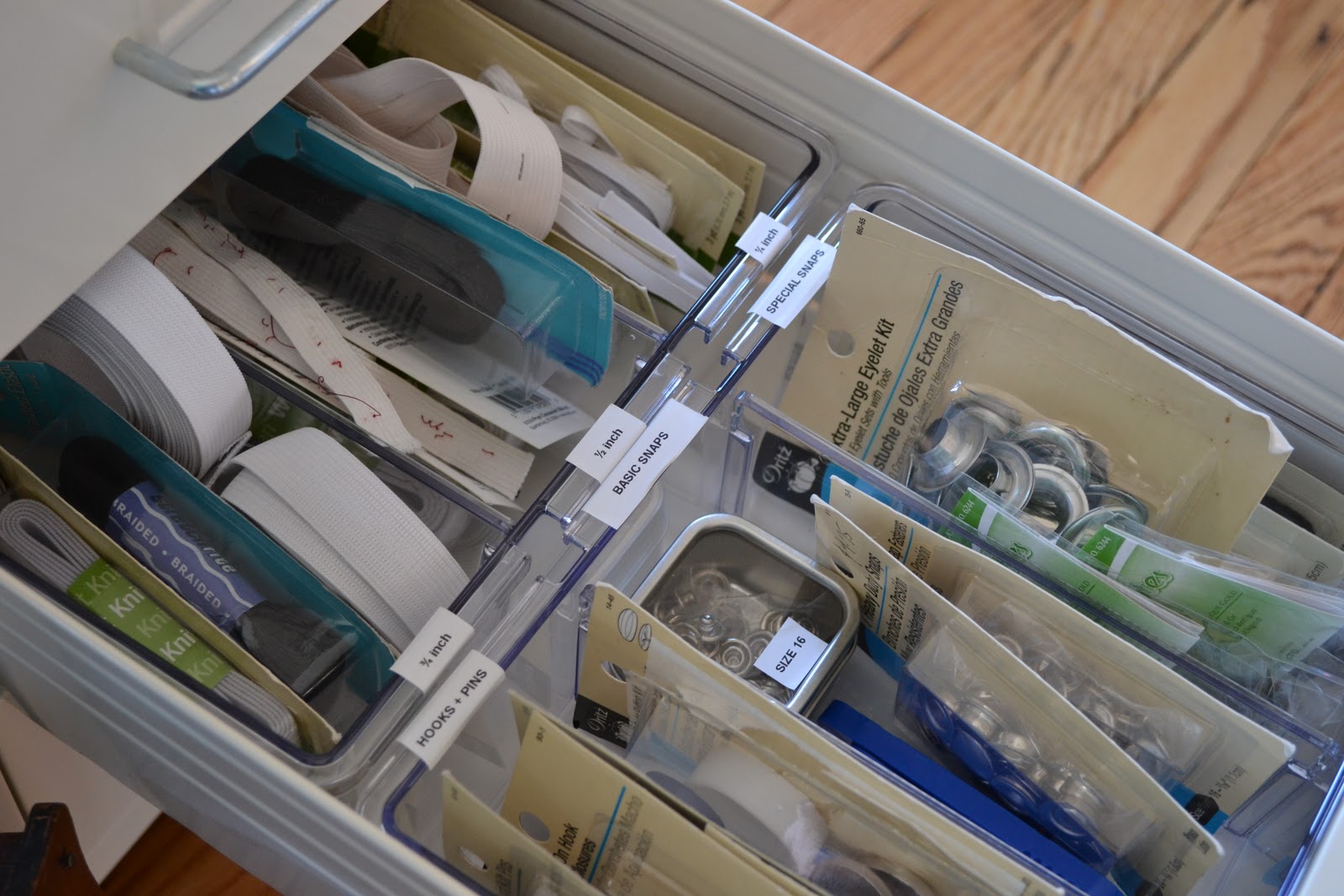 "This one holds two tea bag organizers which are exactly right for packets of snaps and elastics. They also are perfect for skeins of embroidery floss and packaged bias tape and trims. The tiny labels made me feel so Martha."
"Other drawers are exactly the right size to hold upcoming projects as I gather the supplies needed."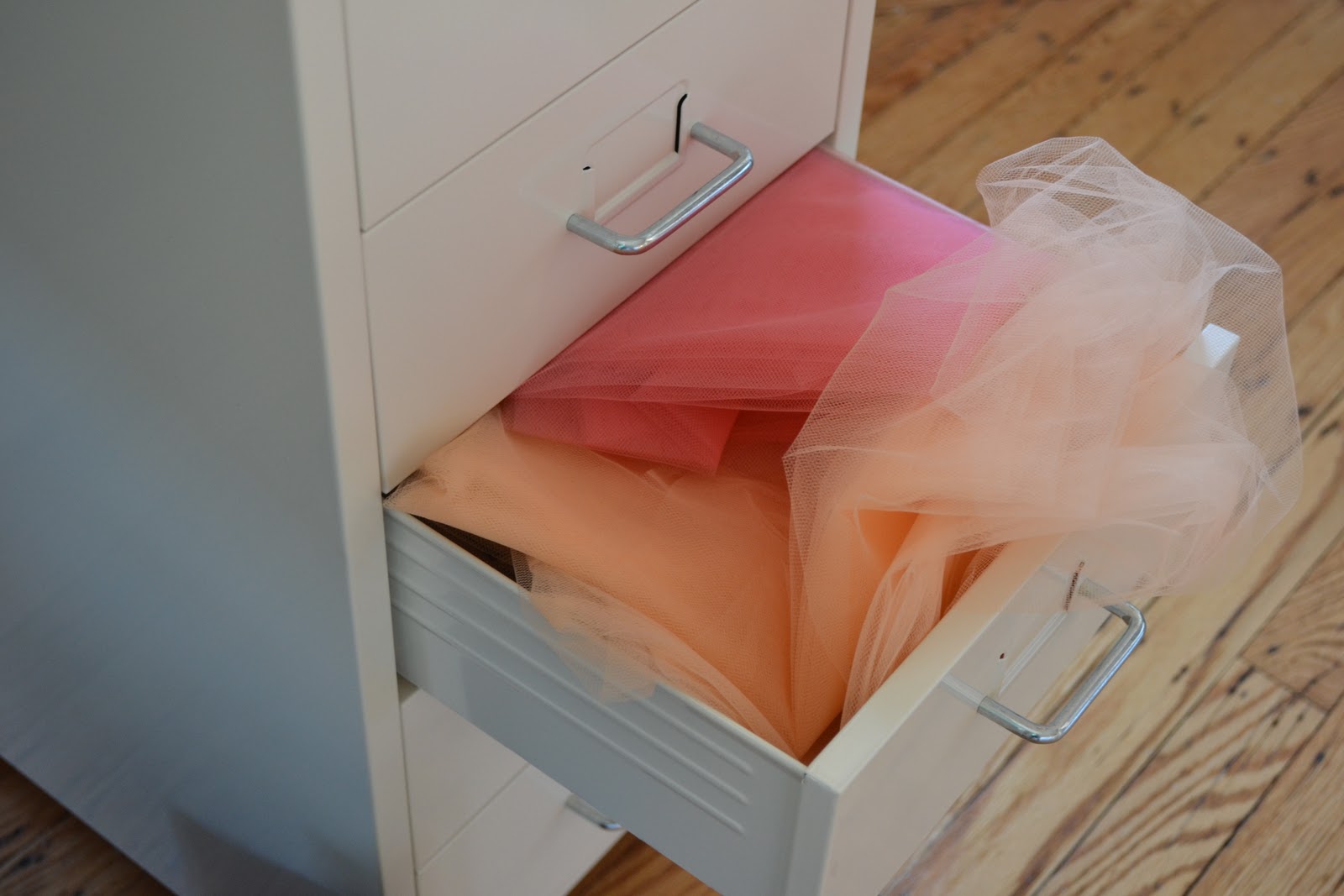 "The tulle spilling out of this drawer can barely wait to be sewn up! This unit is so useful, I bought another for the rest of my notions, knitting and embroidery supplies. Fabrics and trims I plan to keep in plain sight."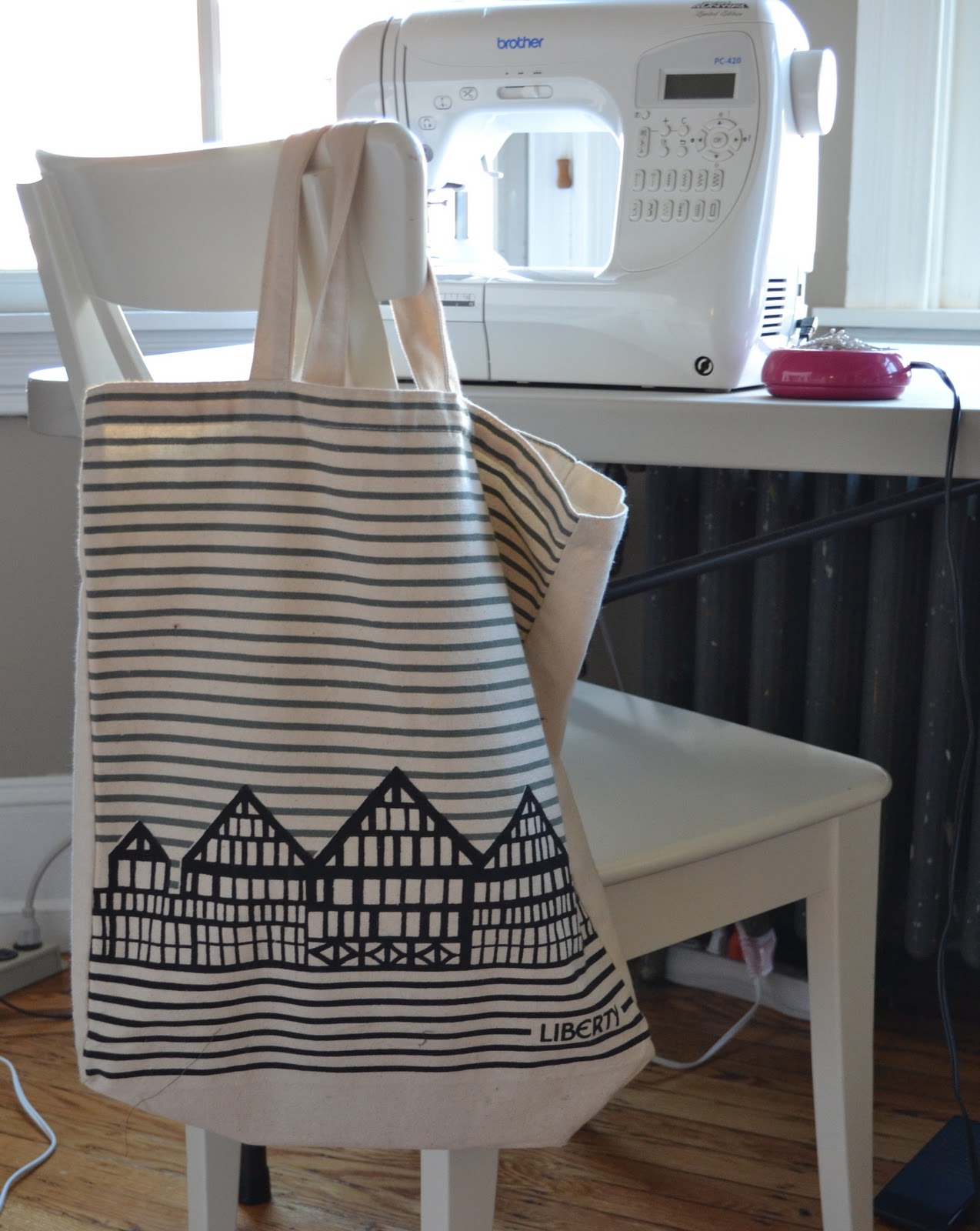 "Hanging on my chair at the ready is the Liberty tote I take fabric shopping. Just now, it has a list and swatches for my next trip to Joann."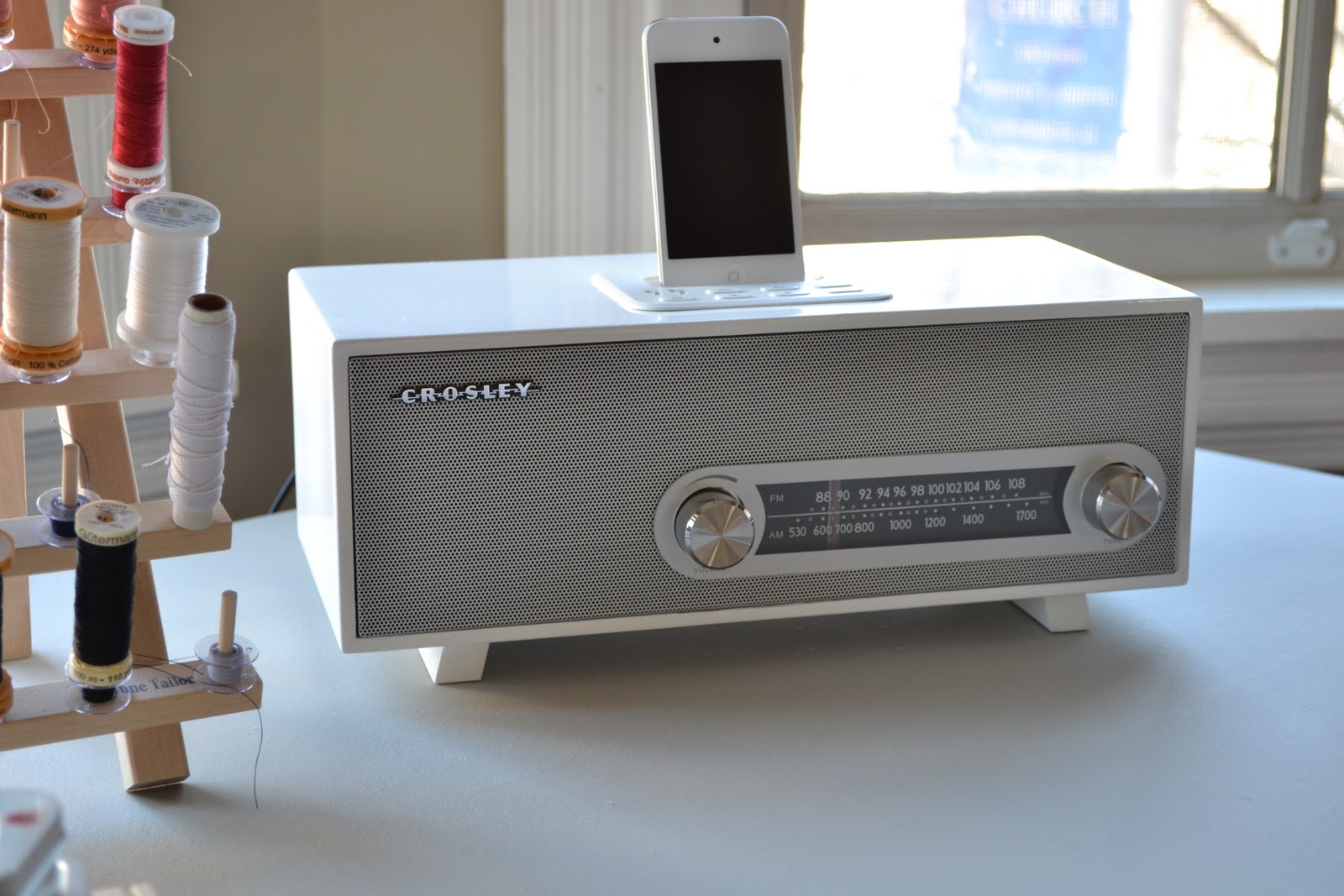 "In a previous life, I trained as a classical musician, so it's been just wonderful to hear my old favorites after so long."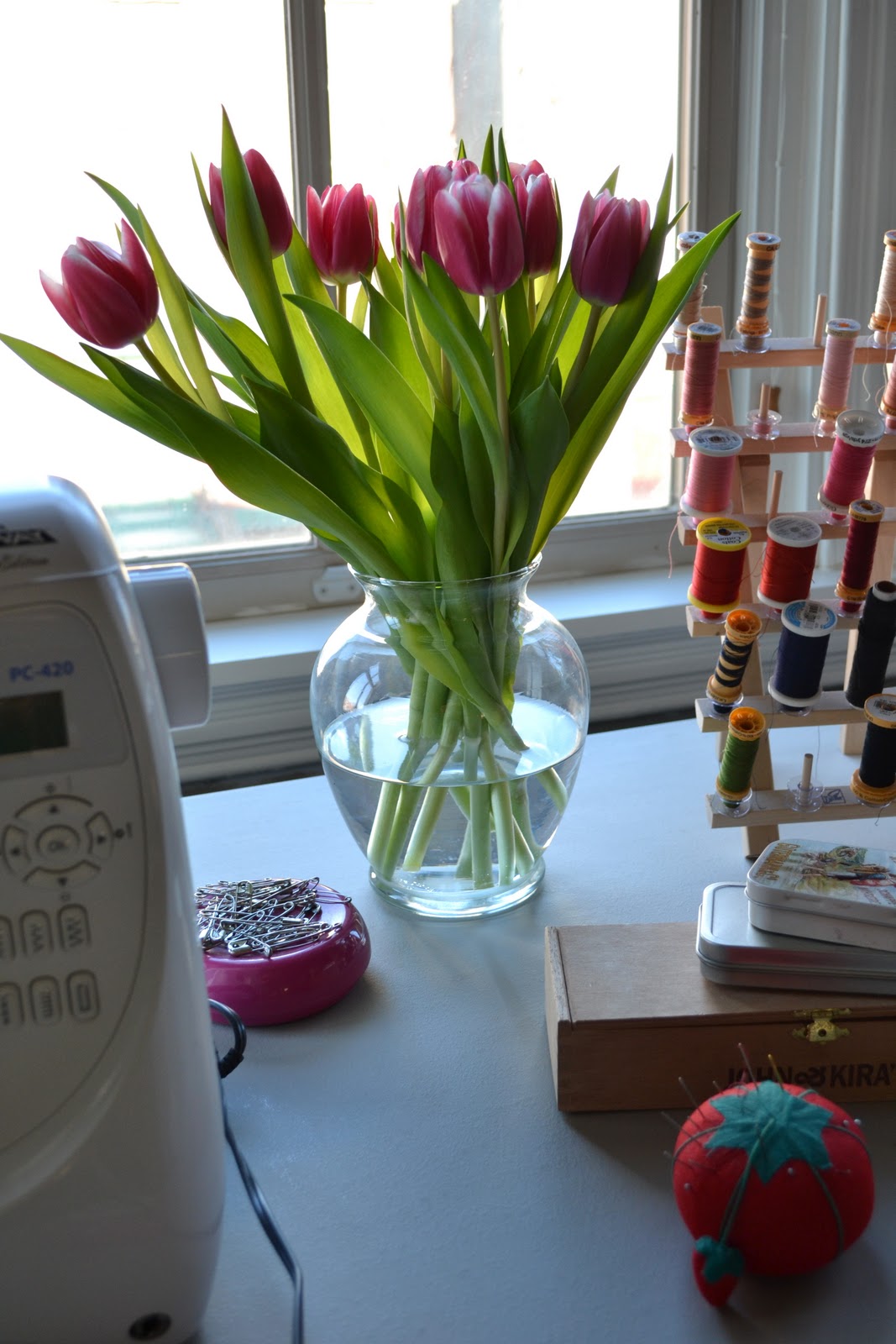 "And the flowers? Just cause they look so pretty and cheerful on my desk... It really brightens up an ugly plastic table and encourages me to keep things tidy."
Republished with permission from Meleliza.
Thanks so much for sharing, Meleliza!
Visit Meleliza's Blog for more details.
Get the look!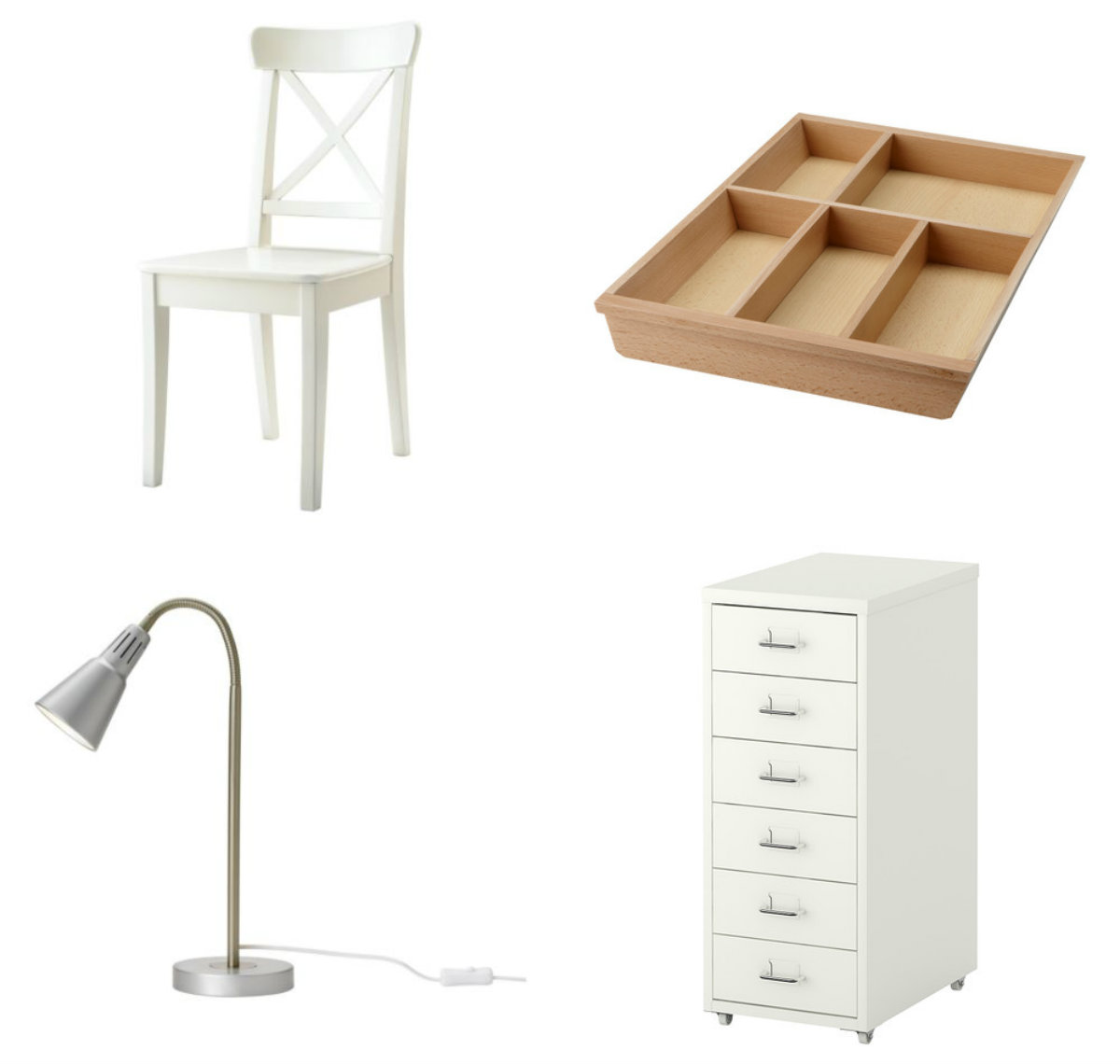 Images clockwise: IKEA Ingolf, IKEA Rationell, IKEA Helmer, IKEA Kvart.

Join the sewing spaces conversation.
See more from this series - Irmartin, ColeenS, and Deb Thompson