If you're stuck choosing between two different sewing machines and can't decide which model you'd prefer, browse through our members' highly-rated machines or compare features for more advice!
Bernina 750QE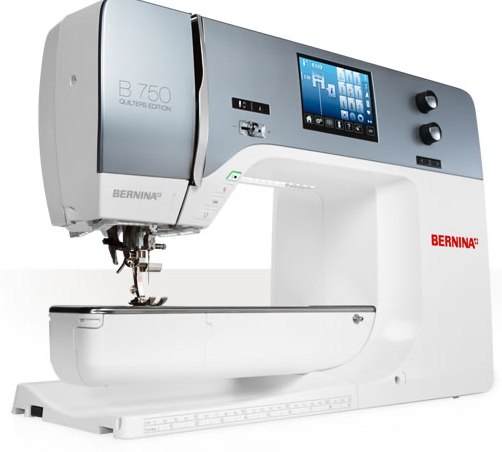 mollycoomer says, "When I discovered the 750 I was elated. It had everything on both my lists, and more…I like being able to see how the stitches will form. I've had no problems putting in or taking my bobbin out after the first time. I read the instructions in the manual along with watching it on the screen tutorial. I find the online tutorials helpful and easy to navigate. As a quilter I love that the bobbins hold more thread, and how easy it is to wind a bobbin. Which you can do while still sewing because of the separate motor. I find both the instruction manual and online tutorials user-friendly. I love sewing on it as it runs so smooth. I just pieced a quilt in two days with every corner precisely matched up."
Read mollycoomer's complete review.
Baby Lock Ovation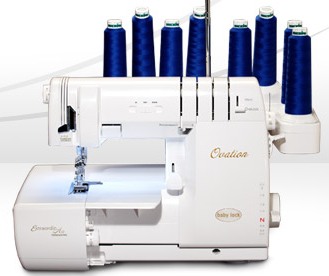 joycea says, "I used this machine at a presentation given by a Babylock Representative provided by the sewing machine store for one day. The other ladies had their own Evolves. The owner knew I was considering trading in my Enlighten for this machine. I liked the placement of the foot lever, the extra space to the right of the needles and as with my Enlighten, the ease with which stitches come out balanced without fussing. I also discovered that air threading could be bypassed if thicker thread was used from the sewing shop owner, but have not tried it yet. On my Enlighten wooly nylon at times would break or not thread without the wire to guide it through."
Learn more about the Baby Lock Ovation.
See all recent machine reviews.