Member Since: 2007
PR Name: Twinset
Name: Virginie
Birthday: March 23rd
Blog: http://jazz-couture.blogspot.ca/
How did you learn to sew?
"I started sewing at age 11 in Home Economics class with a simple blouse (still remember that Simplicity pattern). From there, I was hooked! That taught me the basics, and after that I pretty much experimented on my own through a lot of trials and errors. As a teenager I wasn't very patient and I had no idea of what was a muslin, so I often came up with wadders. For some unknown reason I've always been interested in textiles and I worked in a high end fabric store later when I was a student. This is where I acquired an eye for quality and observed the dramatic impact quality fabric has on a sewing project. I also had the chance to work with two professional seamstresses/designers later in life, who made clothes for me or helped me with fitting the clothes I was making. Just observing them helped me with my fitting skills. I think PR also helped me tremendously in my sewing, in various ways. It's pretty much that!"
What aspect of sewing do you find most challenging?
"Fit, fit, fit. To me it's the never ending quest. By discussing fitting problems with professionals, I realized that there is not just one way to do things and solve problems, and you have to find the way to do it that works for you. I'm always very satisfied when I come up with a good fitting garment, I find it very rewarding. I've learned a couple of things over the years but I'm far from being a fitting goddess! At least I can recognize what's the main thing I must be aware of when fitting myself (square shoulders), and what kind of fit I'm after (generally I lean towards a close to the body fit)."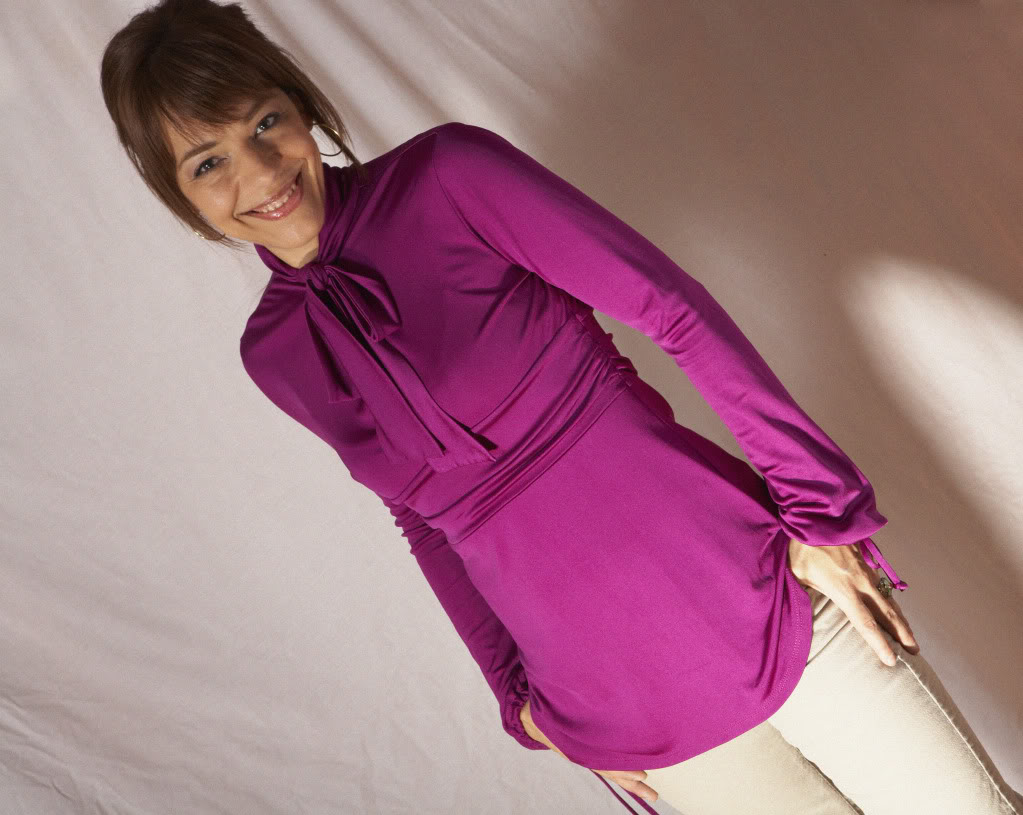 What are your sewing goals for this year?
"My goals this year are to make more different patterns, sew more from my sewing magazines and sew at least one of the beautiful vintage patterns I own. I'm the kind of girl who makes multiples of the same pattern; that's a good thing 'cause I can perfect the pattern, but I would like to have more variety in my sewing this year. What slows me is usually the muslin process, sometimes just the thought of it makes me abandon the project! I've also built a solid collection of Burda, La Mia Boutique and Patrones magazines and there are many patterns I'd like to sew from those. And as for my vintage patterns, I definitely want to make a gown for an upcoming event, or maybe try that iconic Diane Von Furstenberg wrap dress (Vogue 1549)."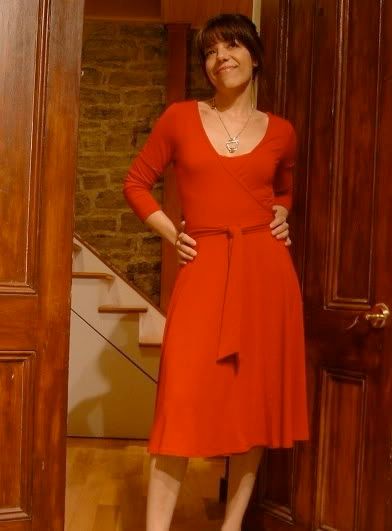 What do you like/dislike about your current sewing machine?
"I work currently with my Juki HZL-F600 as my Singer 201 needs a maintenance job. What I like the most about it is the tremendous feeding ability - it can handles any fabric from thin to thick with equal power and precision. It also makes great buttonholes. The only minor dislike I have about it is that I wish it would come with a narrow straight stitch foot, it would make sewing shirt collars easier."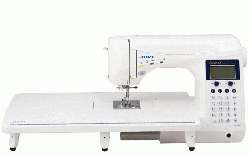 What's your favorite pattern?
"Oooh, that's a tough one, like having to choose between your children! But since I have to answer something, I'll say that one pattern I come to repeatedly is a draped knit top copied from RTW. It has interesting details, it's fun to construct and it always makes me feel good when I'm wearing it. I love having it in my pattern collection."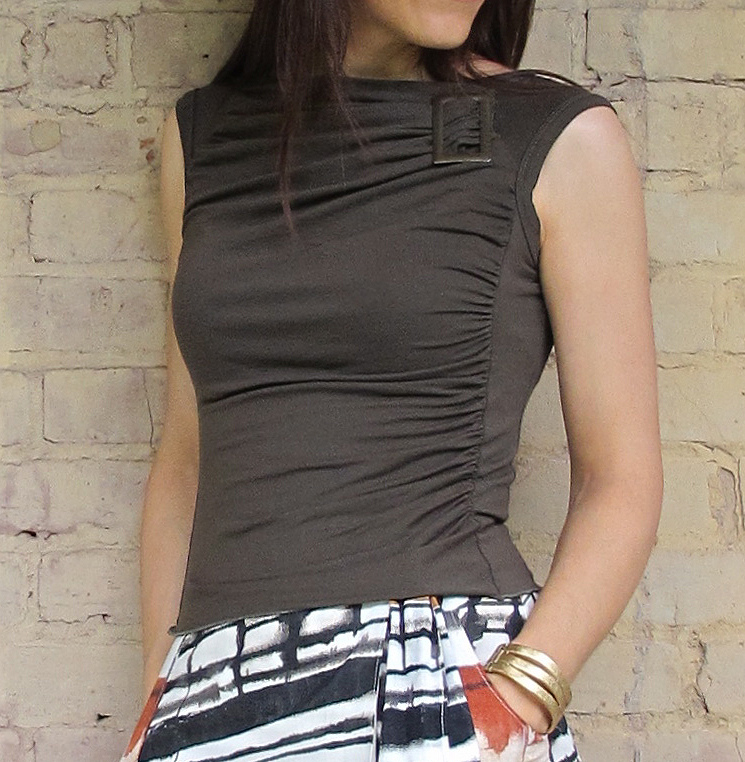 What are you sewing right now?
"I'm making a summer dress, an OOP Michael Kors pattern (Vogue 2740)."
Which sewing book do you refer to most often?
"My main concern is usually fit problems, so the first book I will refer to is 'Fitting & Pattern Alteration' by Liechty, Rasband and Pottberg-Steineckert. It's a multi method approach and covers fit problems quite extensively. I also like to read about sewing techniques and pattern alterations."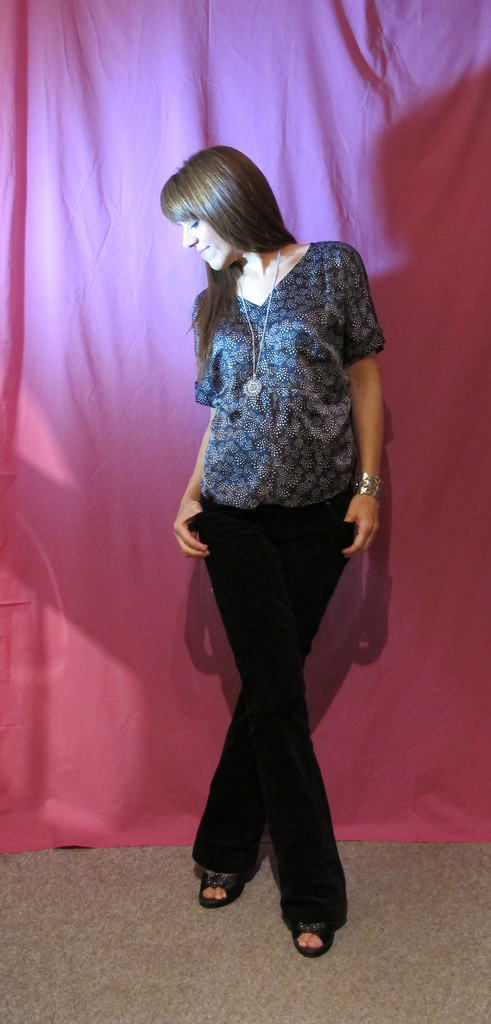 What you love most about PatternReview?
"I love that it's a place where you can find so much information on any sewing subject, whether it's from a review or from the forums; my sewing has improved a lot since I became a PR member (2007). What I also appreciate is the motivation I find by seeing what others are doing, not to mention the sewing ideas. How many times would I have overlooked a pattern but put it on my sewing list after seeing a wonderful rendition of it on PR?"
Any other favorite hobbies?
"I've always been interested in foreign languages - I'm learning Portuguese when I have time to take classes. I love pretty much any kind of movie from any era as long as it's well made and well played; these days I've watched a lot of Danish cinema through my favorite actor, Mads Mikkelsen. I also like to travel and I just love meeting with people from different cultures."
Tell us a little more about you - profession, where you live, etc.
"I live in the beautiful Quebec City, Canada. I'm a professional singer (mainly jazz), and also a voice teacher. I lead different musical projects and sing in various contexts, here and outside Quebec."
Great to hear from you, Twinset!
See more reviews by Twinset on PR.