Tailored to fit you with a sleek fit and minimum ease, In-House Patterns are a distinct mix of professional yet fashionable styles for your wardrobe. Developed specifically for proportional hour-glass shapes with full busts, In-House Patterns are intended to flatter the average figure.
New from In-House Patterns, the customizable Jenny tee features A/B or C/D cup sizing, options for long or short sleeves, and is available in women's sizes XS-XL. Designed exclusively for stretchy knit fabrics, the Jenny tee has a semi-fitted waist and professional finishes for a more sophisticated look. Pair this modern basic with a structured blazer or layer with a bright cardigan.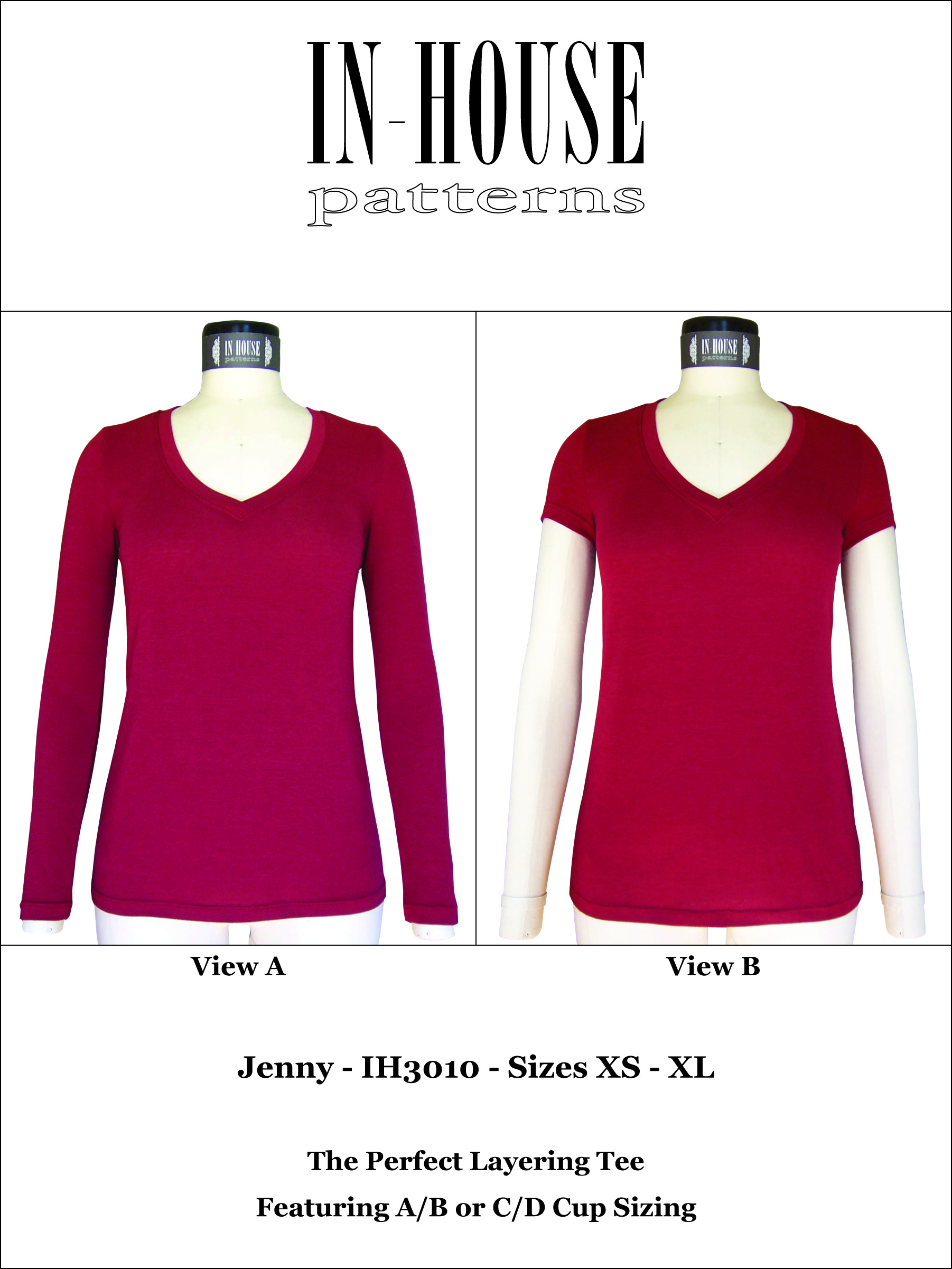 Available now as a digital PDF pattern for instant download. Pick up the Jenny tee today!