Searching for a sewing machine store near you? See recent reviews about the customer experience and competitive pricing for local sewing shops.
Janome Horizon MC8900 QCP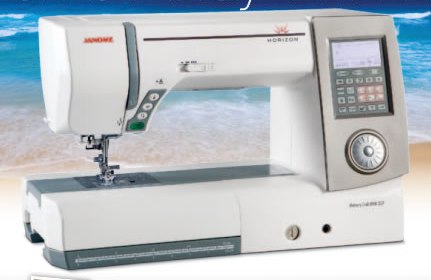 Fliggie on the Janome Horizon MC8900 QCP Sewing Machine
Fliggie says, "I was impressed by how solid this machine felt in comparison to my Babylock Espire, which I had used to trade in. It sounded smooth when it sewed and I was and still am impressed by the wide harp space. The extra 2" of space does make things much easier."
"It is a lot of machine, but I think its a good solid machine. I am a little discouraged when I piece with this machine. Seems fussy about hopping over thicker seams, as noted above. I haven't had it long enough to really say, 'Yes, buy it!' or 'No, its a lemon'. Actually, I think once I learn to use it better and make adjustments (and if I can ever get in for some lessons), I will probably really love it."
Baby Lock BLE1AT Imagine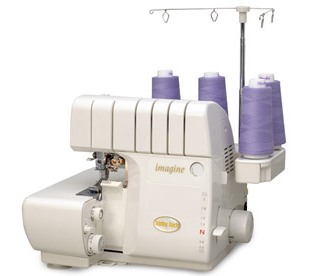 EastwoodFan on the Baby Lock BLE1AT Imagine Serger
EastwoodFan says, "Extremely impressed. Especially after having a Brother 1034D that didn't work out during a very short run. Good manual and workbook and a cheat sheet (large card). Came with a DVD too. It sews great through denim, plastic colored screening, fleece, cottons and knits."
"As above, no problems at all ever. I love that fact, because I wasn't a 'serger' person. Like I said I had tried the Brother one and took it back to Walmart in a week. It was hard for me to thread and gave me nothing but problems. The Babylock has a been a dream. My only complaint is that the on/off switch is in an awkward position, and sometimes I wish this serger had a free arm. But not really a big deal. I've definitely gotten my money's worth on this machine."
Learn more about the Baby Lock Imagine.
Browse all sewing machine reviews.
Have a new machine to share? Post a review!