Have a question about a recently acquired sewing machine? Get advice from fellow PR members in the Sewing Machine Forum.
Baby Lock Jane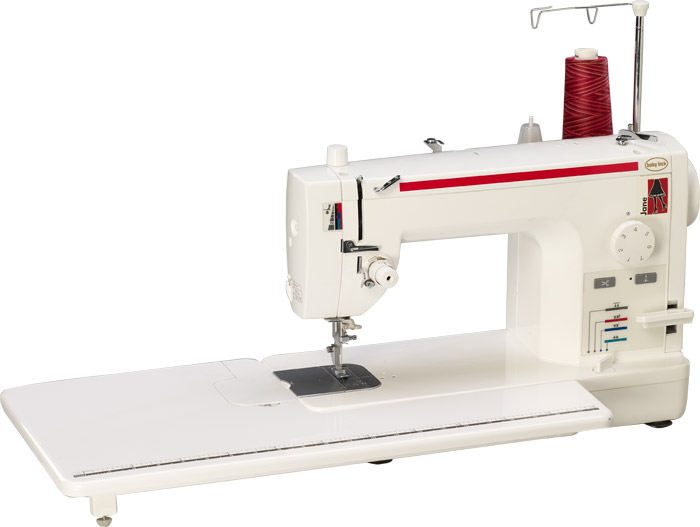 sewrose on the Baby Lock Jane Sewing Machine
sewrose says, "I'd considered buying an industrial machine. Then I considered the space I'd need for it, the noise it would make, and the service it would need on site. Then I found Jane."
"I like it for being a sort of an answer to the home sewer's desire for industrial machine-like characteristics. It's so powerful, so fast, and has so much torque. You can change the presser foot pressure, and lower and raise the feed dogs. It only makes a straight stitch, but it's an awesome straight stitch. It's got so much room to the right and left of the throat plate. I love it."
Read more about the Baby Lock Jane.
Brother 2340CV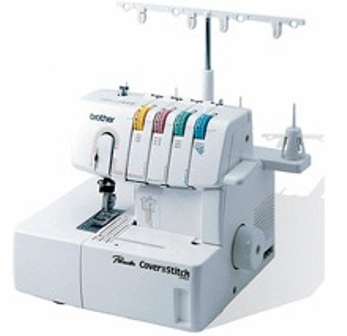 ditchstitcher on the Brother 2340CV Coverstitch
ditchstitcher says, "I own a small alterations business and have always wanted a coverstitch machine. When I started my business it was just too expensive to find a serger that had coverhem capabilities. So I waited. Using a twin needle was sufficient. In the last couple of years I have seen such an increase in softer rayon knits in skirts and tops and maxi dresses and the twin needle just wasn't working as well as it had. I decided it was time to make the leap."
"I couldn't get it to form a stitch at first, but, within an hour I was hemming customers garments and changing threads. Pulled a few of the scraps out of the trash that had been such a headache with the twin needle a few days earlier and they zipped right through! Beautiful!! Love this machine!"
See ditchstitcher's complete review.
Browse more sewing machine reviews.
Post a new review for your machine!