As much as I am into dresses this year, its no secret that I am a separates girl. Maybe its because my first sewn garment was a skirt! Even when the Maxi dress trend began, I felt most comfortable with a maxi skirt but pretty soon they all looked the same and I needed something a little extra. So when I spotted a skirt I fell in love with, I asked YOU to help me make it. Was there a pattern for it? Yes, maybe a few. But Catina explained, the "secret sauce" of my inspiration skirt was the shape of the godets which cleverly followed the stripes in the fabric making it like no other skirt we'd ever seen. "Would you like me to post some instructions on how to tweak a pattern or I can even draft a pattern for it". Make a pattern? HELLO! Of course! So from design to conception to testing and tweaking we did it all right here, on PatternReview. Without further ado, I give you,
The Ina Maxi Skirt #104 - A PR Exclusive Pattern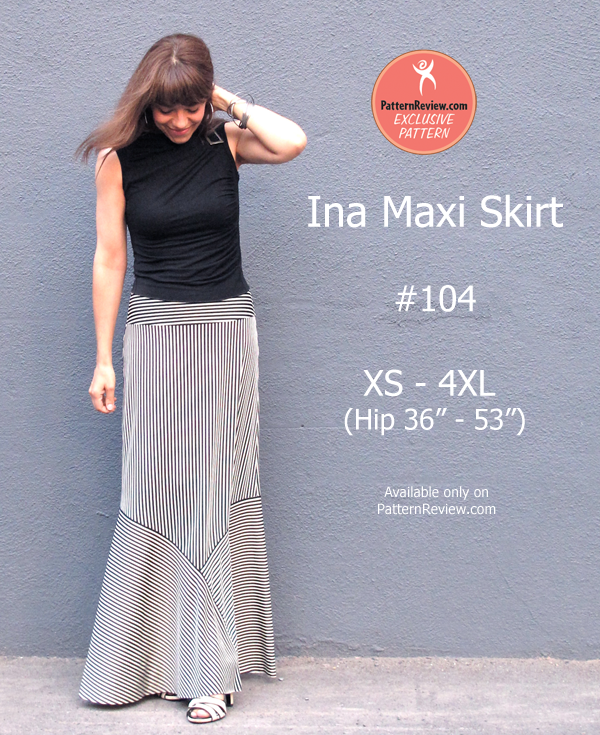 A Slight A-Line Knit skirt which flares at the knee slightly to accomodate two bias godets inserted very cleverly so they have no side seams. As our testers started submitting photos, we were oohing and aahing over how good this skirt looked on all body types so we decided to make a plus size version as well.
Even though a striped fabric really shows off the godets, our testers took it upon themselves to think outside the box and use different fabrics and prints to take advantage of the lovely shape.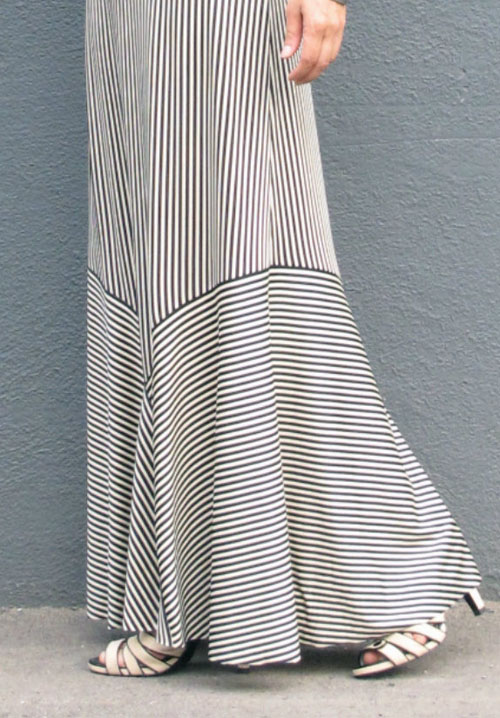 Color-Blocking, Exposed seams, Ruffled Fabric, Self-created striped fabric, Tie-Dye, Lace to name a few. In the coming few weeks, I'll show you all these and more.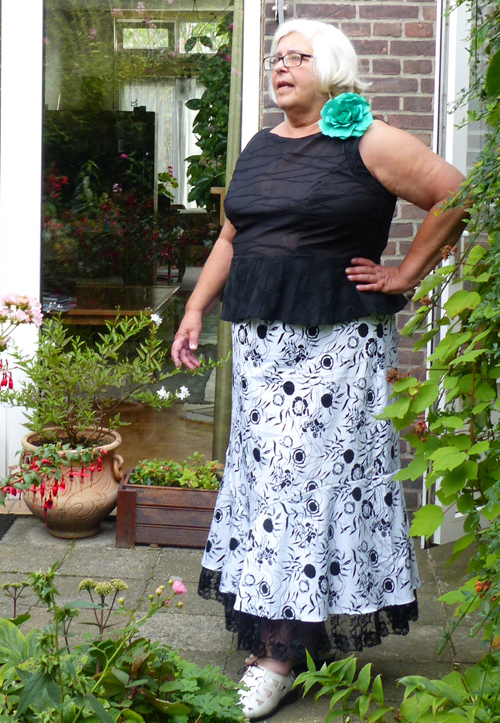 Why A-Line? Because mermaid I'm not and neither are most people
And because we like to breathe in our garments and not feel self conscious. Dressing for my body is my mantra these days. Ina Maxi Skirt makes me feel Pretty! Isn't that what its all about?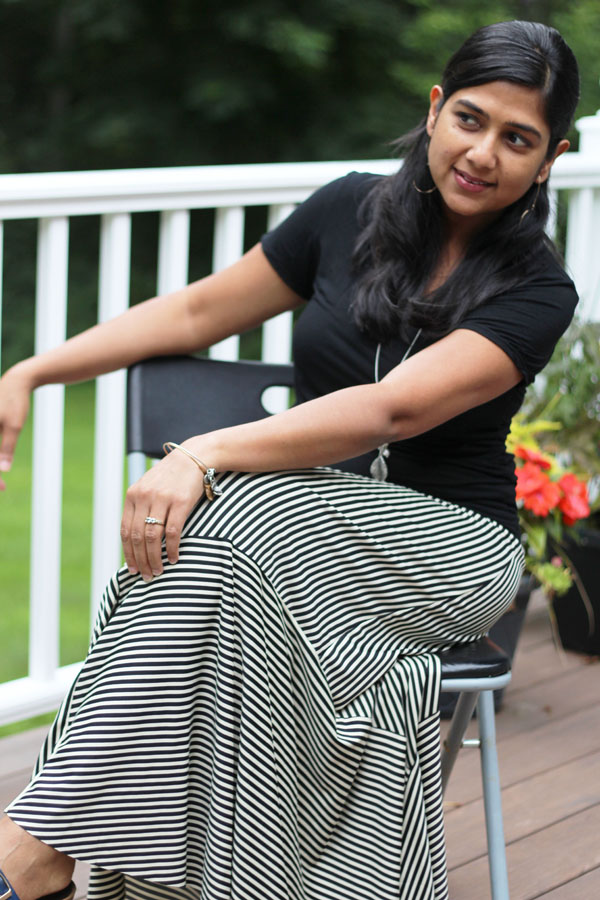 About the Pattern Format
Ah, the ongoing PDF/Paper debate. I understand arguments from both sides and because I love you both, this pattern is available in paper AND digital format. Take your pick! Also, because the pattern pieces are cleverly designed and placed, this skirt only takes 20 pages. Can I get a round of applause for Catina please?
About the Instructions
Even though this skirt is so easy to make, I've written detailed instructions with step by step photos and illustrations so you'll really have no excuse not to make it
Can you tell I love this pattern?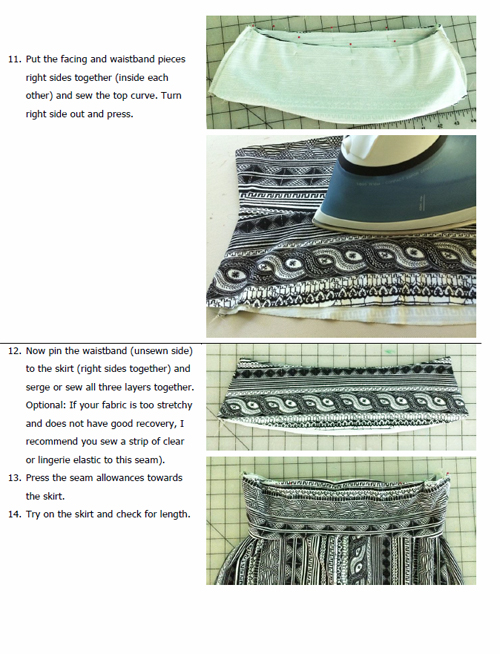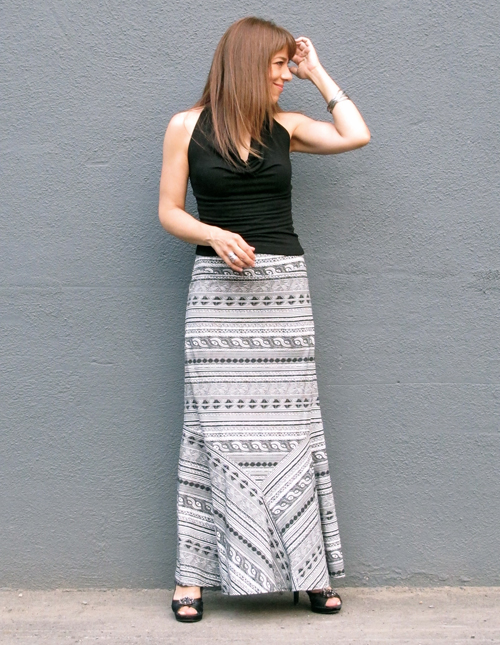 Get your own copy of this fabulous new skirt pattern and twirl with us!

UPDATE August 25th