Now in stock! The latest Butterick Patterns Fall 2014 Collection has a little something for everyone. Peplums, midi skirts, and fitted bodices remain ever popular in this new autumn catalog from Butterick.
We love the chic scalloped lace and peplum detail of the Butterick 6095 Misses' Top. This semi-fitted top has front button closures and three length options for sleeves. Designed for lightweight fabrics such as challis and crepe de chine, the feminine Butterick 6095 is perfect for an elegant evening out.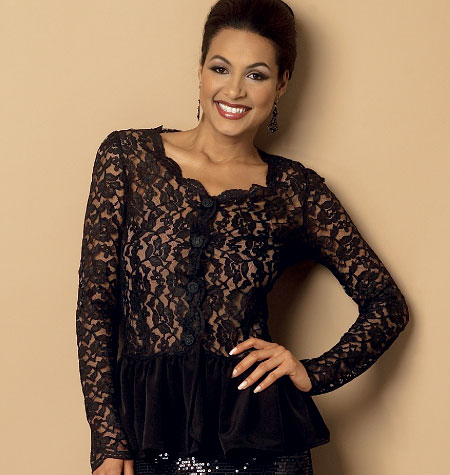 marec says, "6095 is cute, and might be nice for a lace or mesh top for the holidays."
Butterick 6105 Misses' Jacket, designed by Patterns by Gertie, is a retro-reminiscent wrap jacket with shawl collar. With a classic silhouette, this '40s-inspired jacket with bow tie is certainly an eye-catcher. If you enjoy sewing ahead for the next season, make Butterick 6105 with warm wool fabric in the full-length coat version.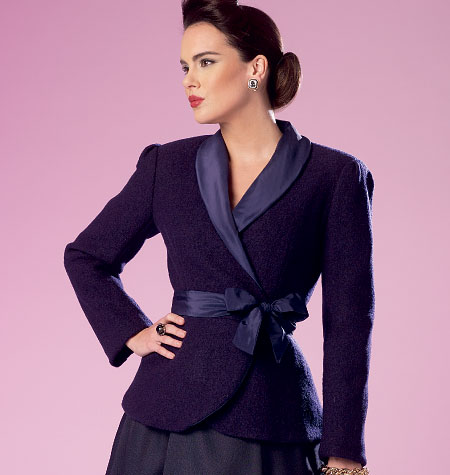 LizJ58 says, "I thought the Gertie patterns were a nice change from her usual, which has been too 'bombshell' for the average person. The jacket/coat is beautiful, IMO."
The Butterick 6090 Misses' Dress and Belt has a distinctly vintage feel with a fitted bodice and pleated skirt. For an on-trend look, sew up this dress in medium-weight woven fabrics in fun prints. With options for sleeveless, mid-length or long sleeves, this versatile dress will take you through the seasons. Be sure to check out its design lines too!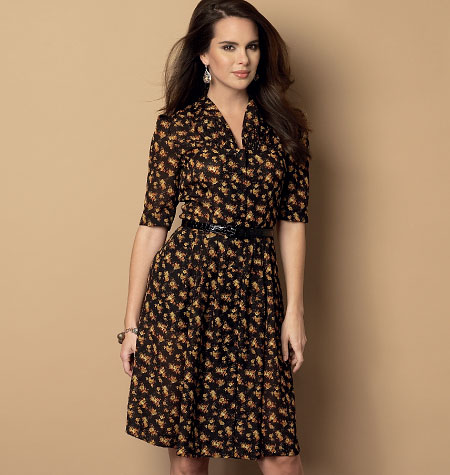 RedRockin says, "I like 6090 as well, but I think I will turn it into a shirt instead of wearing it as a dress. Love the bodice."
Join the conversation or add your own review!
See Butterick Patterns Autumn 2014 Catalog.