We're excited to see the new designs by Mimi G Style in the Simplicity Autumn 2014 Collection. One pattern, many looks! The Simplicity 1283 wardrobe includes a long-sleeve crop top, unlined jacket with belt, lined knit skirt, and flared pants. Make a bold statement with contrasting colored side panels for the pencil skirt. Great for visual learners, Mimi G also offers a video tutorial for a step-by-step demonstration on how to make these fabulous pieces. Want to see more from Mimi G? Shop the Simplicity 1276 Knit Dress, perfect for petites. Congrats, Mimi G!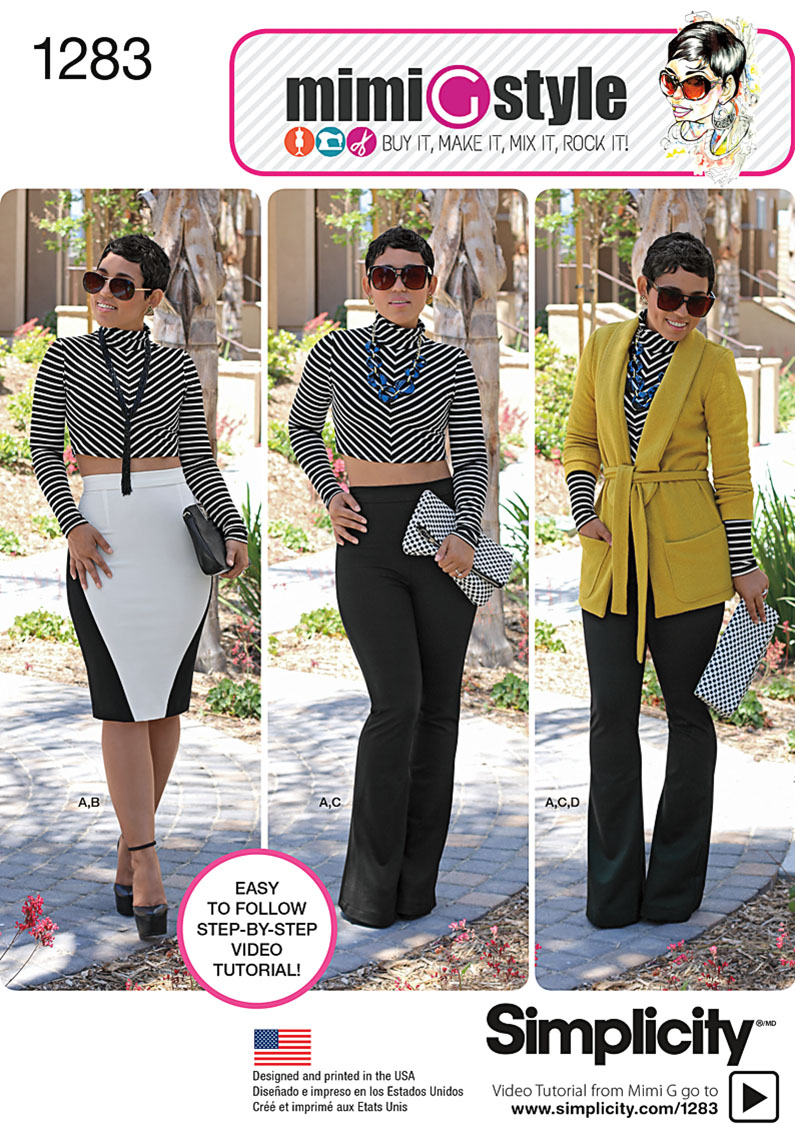 AnneM says, "The MimiG wardrobe 1283 is my favorite. Put that on my wishlist already."
For lovers of all things vintage, Simplicity 1278 Blouse is for you! This 1950s re-release by the American Sewing Guild features a lovely high-draped neckline with three-quarter or short sleeves. Sew the Simplicity 1278 top with silky or soft linen fabrics, such as crepe back satin and charmeuse. Pair this blouse with a full skirt and heels for a complete vintage ensemble. Or if you're more of a '60s gal, check out the mod Simplicity 1284 Dress and Coat.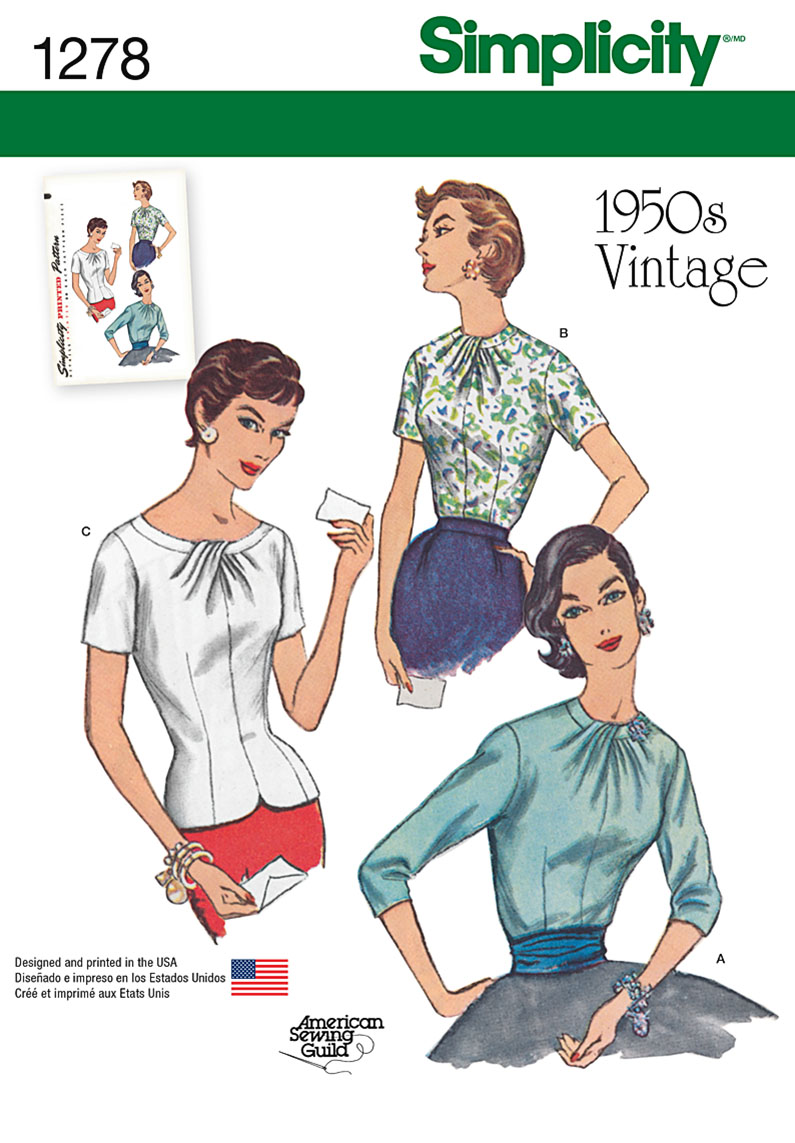 indianajoni says, "The latest Retro patterns are both great - I could see them fitting very well into a non-vintage wardrobe."
With August coming to an end, we'll soon be reaching for sweaters from our closets. Plan ahead with the Simplicity 1287 Boys' and Men's Pullover Shirt! This long-sleeve top has three variations, including a crew neck with button up yoke and a quarter zip with collar. Make these comfy pullovers in knits or fleece fabrics for cool autumn afternoons. Great as a gift for the family, the Simplicity 1287 shirt has a hip, relaxed style.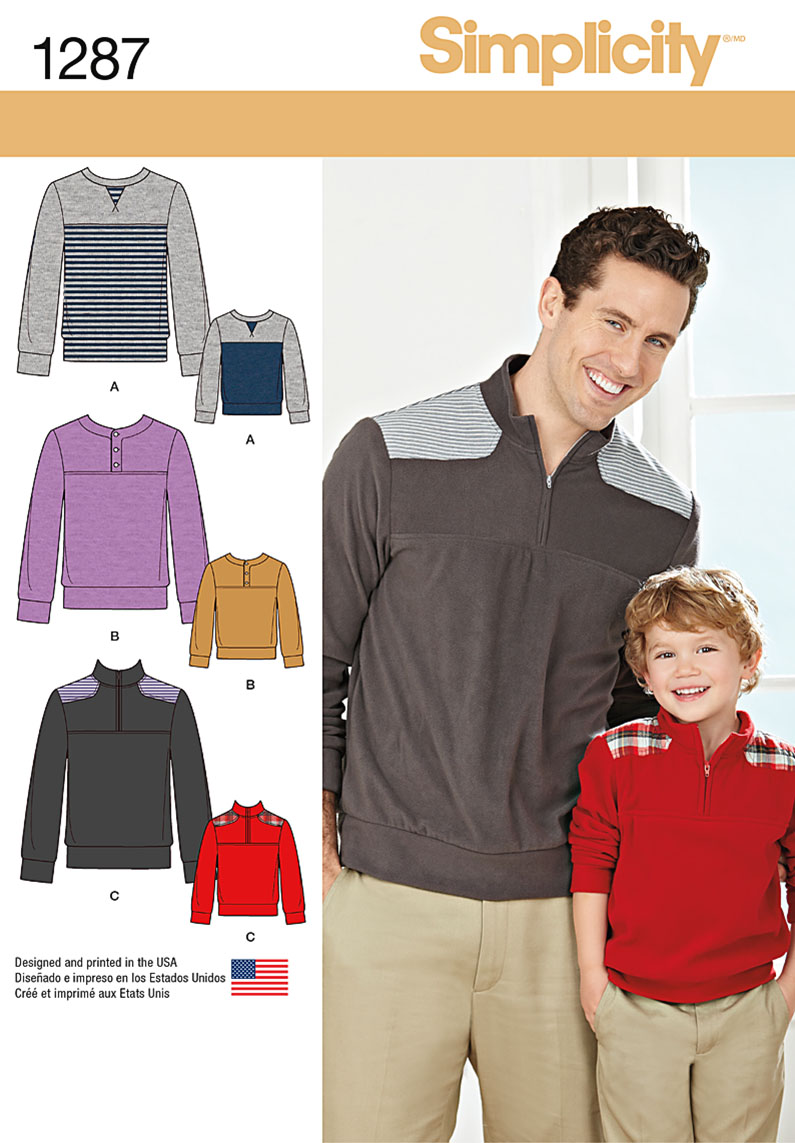 MrsCharisma says, "Two men's patterns that aren't Hawaiian shirts!"
Browse recent reviews for Simplicity or join the chat!
Shop the new Simplicity Patterns Autumn 2014 Catalog today.