Our Ina Maxi Skirt is "flying" off the shelves and we're waiting anxiously to read your reviews. Did you love it as much as we did? But while we wait, I thought I'll provide some eye-candy in form of our tester Inas. Perhaps one (or all) of them will inspire you to make one.
Nancy (Nan-Kay) couldn't just make one. She made FOUR! If I were to pick my favorite, it would be the ruffled Ina.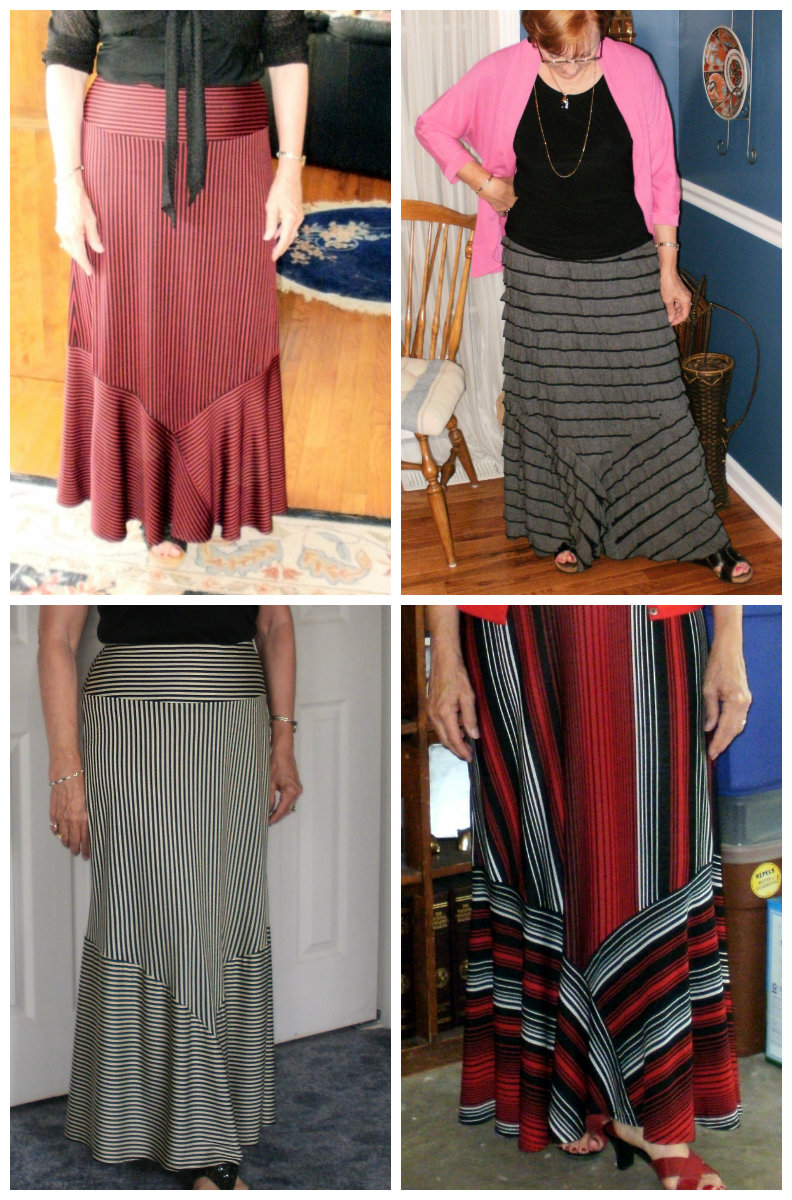 Missoni fabric shines in Claire's Ina. And she inspired Connie to make hers in just one evening so they could wear it to a PR meetup!
Left to Right : Claire, Connie and Sue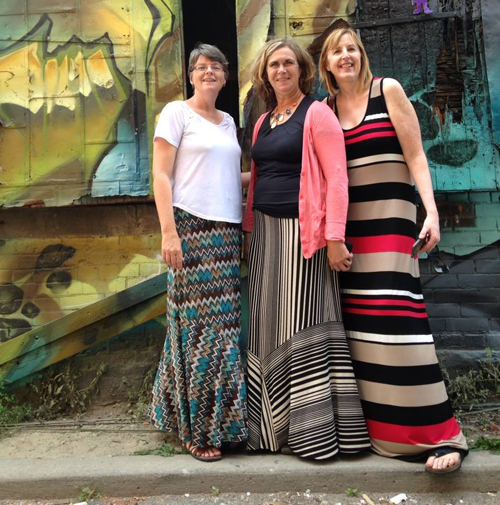 Donna did a pattern mashup to create this lovely knee length Ina.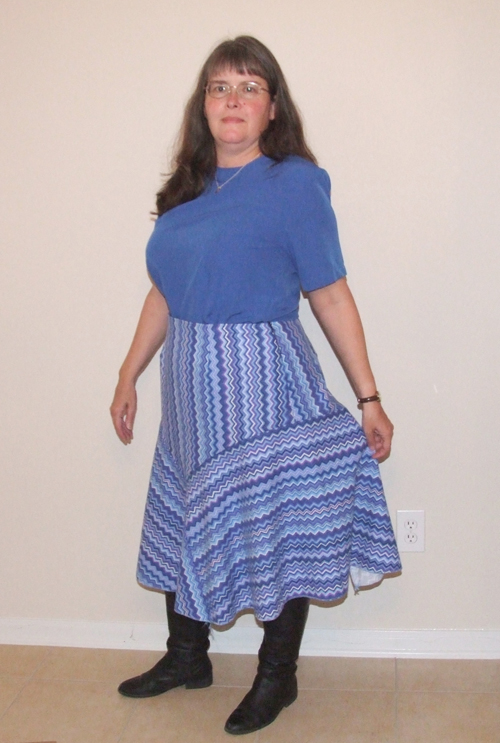 "I used the front/back (and waist facings) of the Meringue skirt for the top part, then just matched up the Ina front/back where the lower curve fit (a couple of inches below the
zipper)! I also shortened the godets, as suggested in the thread, by slashing and overlapping about 3 inches."
Don't have striped fabric? You don't need it! Twinset is rocking her Tie-Dye Ina!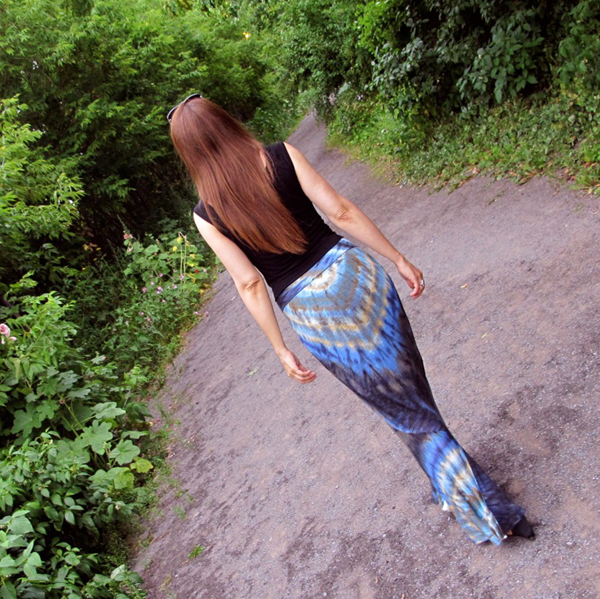 How was that for inspiration? I'll be back next week with more!
Get your own Ina Skirt Pattern, available in Paper OR PDF only here on PatternReview.com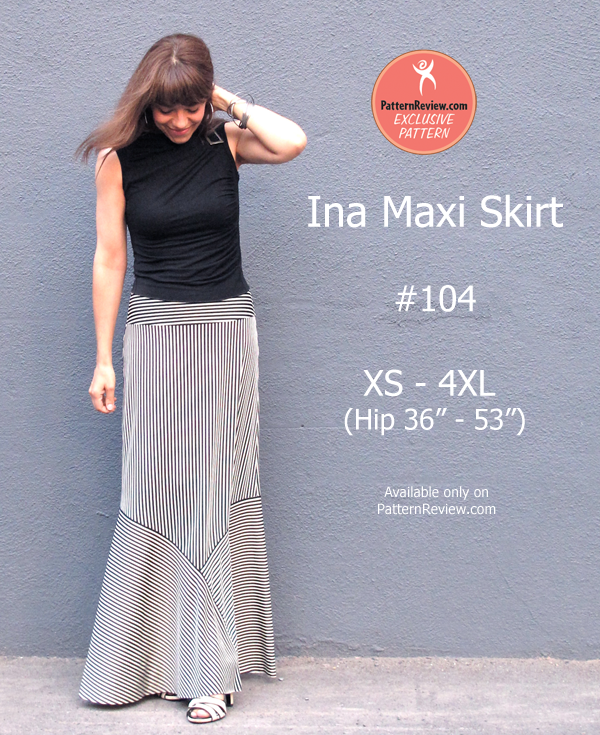 See the official launch announcement
Have you made the Ina skirt? Review it here.