If you're considering purchasing a new machine, the Classifieds section has sewing machines and sergers available for sale by fellow PR members.
Bernina 750QE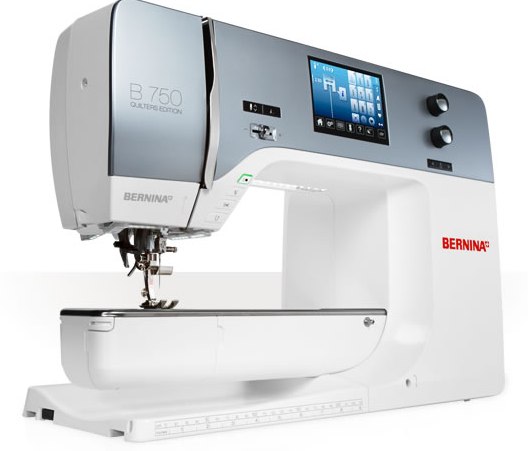 iSewQuiltArt on the Bernina 750QE Sewing Machine
"Machine is extremely smooth and quiet for sewing. 11 needle positions with a separate control for needle movement. Needle position is displayed on the screen so there is no guessing where you left the needle positioned between different techniques."
"I love that with elongation of design the machine recalculates the density of the stitch to maintain the original stitch density in the default setting. Rather than thinning out the design as it is elongated. This is fabulous and something I really appreciate. If you don't understand, think about appliqué, if you open up the stitch too far the edge you are covering can fray back. This may not be something you want to happen. Think making a scallop along the edge of a table cloth where preventing unraveling of fabric is important. I can't wait to play more with this."
"There is a nice selection of stitches- 30 utility stitches, 11 buttonholes and an eyelet, 250 decorative stitches, 6 alphabets, 33 quilt related stitches, 20 cross stitch patterns. Plenty to work with. The stitch quality on the buttonholes and deco stitches I have tried are beautiful."
Read iSewQuiltArt's complete review.
Singer 14T968DC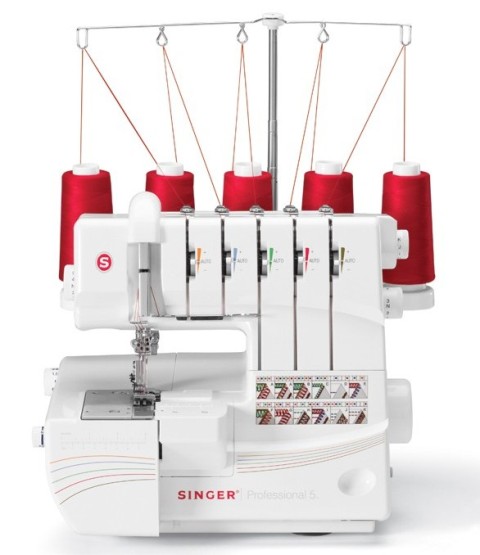 Dawnabbey on the Singer 14T968DC Serger Overlock Machine
"My thoughts on the machine is that it is a true keeper. The automatic threading feature of the lower looper and chain looper eliminate much of the aggravation normally associated with sergers. I did not know about this feature before buying it and it has proven to be a HUGE plus for me. How it works: just thread the path through the little metal eyes until you get to the last one that you can see. Place the thread over a hook and press the lever. The thread is taken back and hooked into the lower looper and/or chain looper."
"All the stitches work really well and most importantly the machine does an extremely good job on a five thread safety stitch which is the main reason I bought it. My only gripe is that there is not much room under the presser foot so if this is for heavy knits like polar fleece etc then perhaps another machine would be a better option. That said, if you are a garment sewer looking to whip through slacks, skirts etc., using typical light to medium (most garment fabrics that I have used fall into this category) then this is well worth the extra money to upgrade from a 3/4 thread machine. I do not have any trouble with the threading. The automatic tension has worked in most cases and I always do a test anyways so the tiny adjustments that I have needed to make have not been a problem."
Learn more about the Singer 14T968DC.
Post a new review for your own machine here!