Recently released Burda Fall/Winter Collection is now in stock!
The contemporary Burda Style 6840 blouse is a chic wardrobe staple. This top has two variations for either sleeveless with collar or long sleeves with bowtie. Flattering on many different figures, this feminine blouse has a universal appeal. The Burda 6840 can also be sewed with silk and chiffon fabrics for a more elegant look.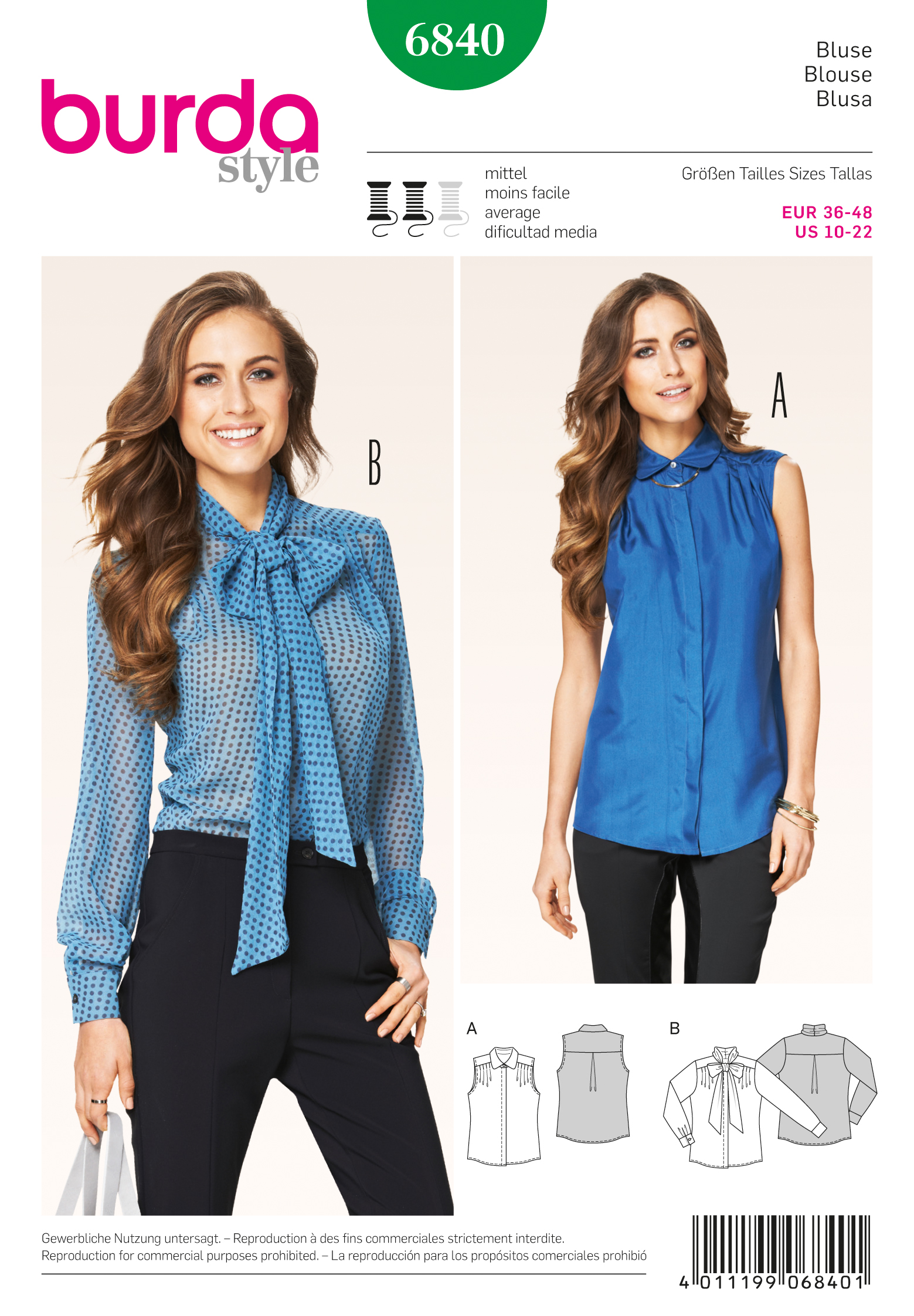 Burda Style's 6876 jacket features three unique front closures, including a tie-band, zip fastener, and chain closure. Paired with a pencil skirt or trousers, this stylish blazer is perfect for the office. Sewed in wool or bouclé fabrics, the Burda 6876 is perfect for cool autumn afternoons.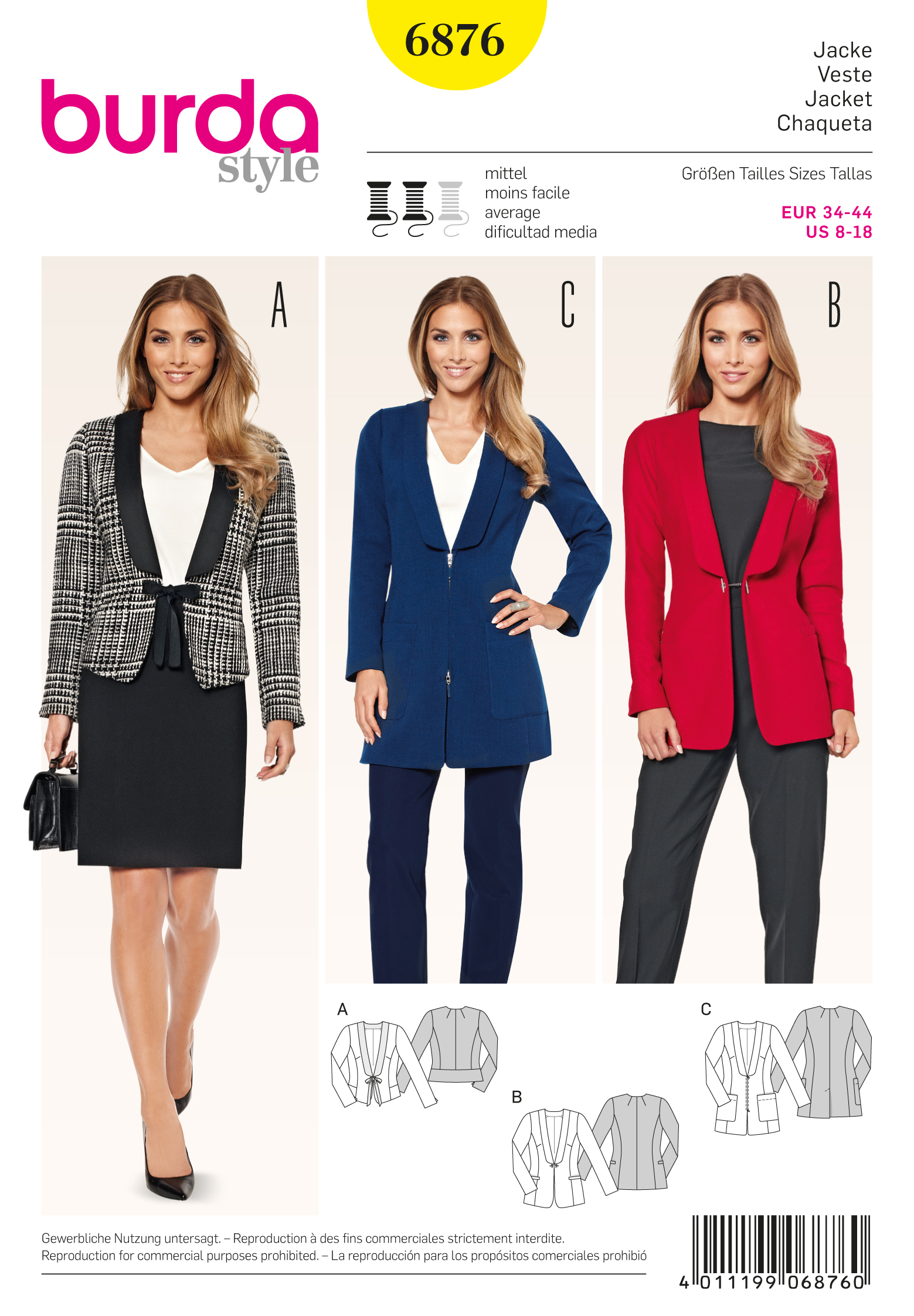 Take a fashion risk with Burda Young's 6858 dress! With eye-catching side cut-outs, this form fitting dress continues to be on trend. Sew this dress with stretchy jersey fabrics for a sleek fit. For the more conservative, this dress also has options for tulle inserts. Available in full or knee length, with long or short sleeves, the Burda 6858 dress can be tailored to suit your taste.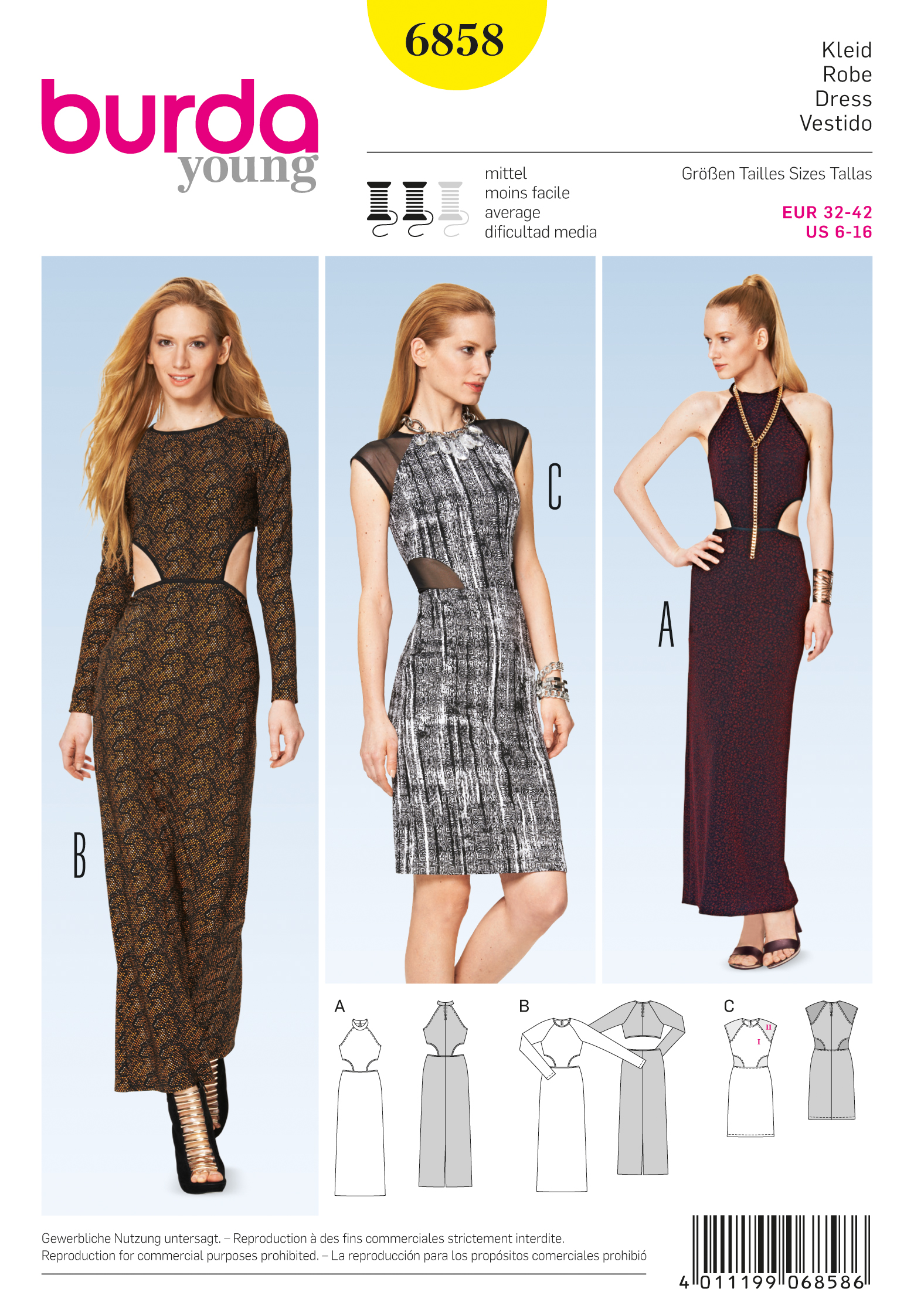 Browse the entire Burda Fall/Winter Catalog on PR.

Tell us your favorites from this collection! Join the chat or leave a comment below.