Chat with Linda Lee, May 2nd, 9 PM Eastern Time ( 6 Pacific, 7 Mountain, 8 Central)

In Pursuit of Fine Fashion, Fabric and Fun

Join us on May 2nd, at 9 PM for a chat with Linda Lee.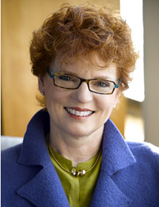 Linda is the owner of The Sewing Workshop Pattern Collection, a group of patterns for distinctive garments using innovative sewing techniques. She is a licensed interior designer and has been a member of ASID since 1974. Linda is featured in the Bernina "Portrait of the Artist" national advertising campaign. She travels the country teaching fine sewing techniques and the art of combining beautiful fabrics and distinctive design in garment and home decorating creations.

She has written thirteen books. Her recent book, "Sew Sensational Pillows", won the Independent Book Award in 2005 in the Craft and Hobby category.

The chat is open to all Friends of PR members. Chat instructions will be posted on the home page on Sunday morning.