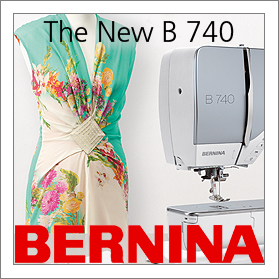 Platinum Sponsor - Bernina
Founded in Switzerland more than 100 years ago, BERNINA is the world's premier manufacturer with a proven reputation for offering state-of-the-art sewing and embroidery systems, sergers and embroidery software. BERNINA's leadership is marked by an impressive number of industry leaders, influencers and artisans who chose to partner with the company. BERNINA products are sold in the United States through a network of approximately 450 fully trained independent dealerships. In 2008, the company introduced the revolutionary BERNINA 830, a machine designed to change the home sewing industry. To learn more and to find a dealer, visit
www.bernina.com
or call (630)978-2500.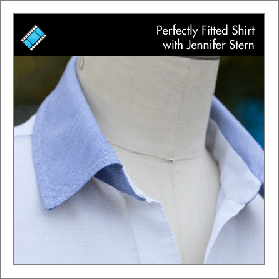 The Perfectly Fitted Shirt
- A New Video Class by Jennifer Stern
A well-sewn, well fitted button down shirt is a classic piece you'll want to wear year after year.
If the thought of fitting and number of construction steps gives you nightmares, this class is perfect for
you.
With the help of high definition videos, Jennifer will take you from measuring yourself to Fitting your pattern to sewing the complete shirt in 14 easy videos which you
can watch anytime as many times as you want. Watch preview below to learn more about this class.
Download the complete class outline
here
and Register for the class here.

Giveaway!
The class is only $49 ($44.10 for Friends of PR members) and one lucky registrant will get this class free if you register before Sunday May 24th.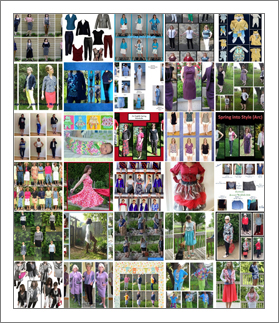 Vote in the Wardrobe Contest
Voting for the Wardrobe Contest 2015 has begun! For this contest, participants were asked to create "an organized closet where one can pull an outfit together at a moment's notice".
Contestants had six weeks to make a nine item wardrobe consisting of:
4 tops
3 bottoms
2 sewist's choice
One item of the nine was allowed to be purchased or sewn before the contest started. Each top had to coordinate with each bottom. Dresses had to coordinate with the overall feel of the collection. The overall contest entry should include at least five photographed combinations.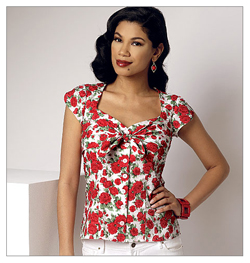 New Butterick Patterns
Summer is in full swing and we have been eagerly anticipating the new Butterick collection for Summer 2015. Earlier this week we received the gorgeous new Butterick patterns and we are overjoyed to share some of the highlights with you. Butterick patterns are classic and timeless - these designs can take you from weekend cookout to beach party to date night.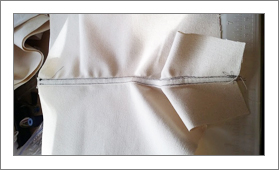 Easy Faux Flat Felled Seam
- Catina Ferraine
A true flat felled seam in curvy areas can be a challenge, even when you have a powerful machine and specialty feet. But what if all you have is a basic home machine and a regular pressure foot?
Here is my "faux" flat felled technique that is both strong and easy to do!