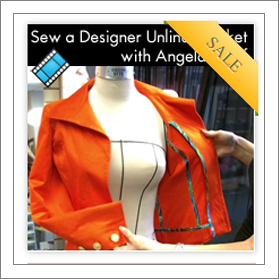 Designer Unlined Jacket
An Online Class by Angela Wolf
Not ready for a couture lined jacket yet? Make this quick and easy unlined one instead. With over 1.5 hours of high-definition video, it couldn't be simpler. By the end of the class, you'll have your very own jacket which will be an excellent layering piece for years to come.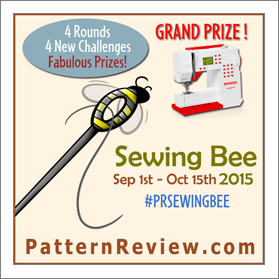 Get Ready for The Sewing Bee Contest
Last year we had so much fun running our first Sewing Bee contest in which we gave our participants 4 challenges in 4 weeks. This year we've switched things up a little to keep things interesting. Contest begins September 1st.
Anyone can participate! So get ready.
You could win a brand new
Bernina Sewing Machine
!

All Simplicity Patterns $2.99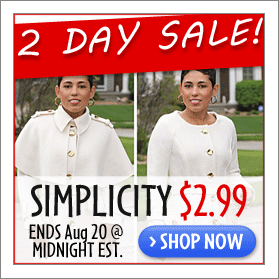 We are celebrating the new simplicity collection by running this fabulous $2.99 sale on all simplicity patterns. Hurry, sale ends tomorrow ( August 20th) midnight eastern time. Check out this cute cape trench by Mimi G.
All
Friends of PR
members will get free US shipping on all simplicity pattern orders of $25 or more.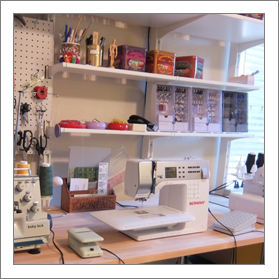 Sewing Spaces - JKimes
If we could we would love to tour each others' sewing spaces and some of us are actually lucky enough to have sewing friends live nearby, but for the rest of us, this virtual tour is really inspiring.
JKimes' sewing room is magical. Everything is so organized and beautifully laid. I can only imagine how happy it must make her. Thanks Juliette for taking us on this virtual tour of your sewing studio. You've given us some really good ideas. I love the magnet board on the side of your cutting table!