Articles > Hall of Fame 2007 [Diane Egelston]
Back to Article Index
Hall of Fame 2007
(02/01/08)
In this Article
Hall of Fame Patterns of 2007
Pattern Descriptions, Photos and Recommendations
Get inspired!

Discuss this Article on the Boards
Click Here
About the Author
Diane Egelston is a long-time PR contributor who has been playing with fiber since Sputnik went into space. While her stash began with a collection of potholder loops, weaving has taken a back seat to sewing, knitting, and playing the piano. Diane is a writer and runs a communications and performance consulting practice.

Hall of Fame 2007
by Diane Egelston
For the three years that PR has published its annual best patterns articles, two patterns have consistently captured top honors:
Jalie 2449 and Jalie 2005. Both are knit top patterns, and each offers a clean canvas to which sewists can add creative touches.

As our sewing skills and tastes have evolved, so has our quest for the perfect fit. According to many of our reviewers, both patterns require careful size selection and a test garment from a slightly less-precious fabric. Generally reviewers have commented on the tight fit of Jalie sleeves, so take care to measure and alter according to your preference. As always, if the patterns are new to you, it is wise to read previous reviews for helpful hints and advice on everything from fitting to fabric selection.

As you will see in these photos, PR members have used these basic patterns as wardrobe staples and springboards to new designs. When you browse the reviews, you'll see that many reviewers have made each pattern multiple times, proving that the patterns are style classics.

Jalie 2449 "Crossover Top"


Faux wrap front knit top with 3/4 length or short sleeves.
Pattern sizing: Children's 2-14 (Chest sizes 21.25" - 32"); Women's 4-22 (Bust 33" - 50")

[Reviews]




Photo by 2BSewing


Photo by CarolynGM
Ninety-eight percent of this pattern's reviews give it an enthusiastic thumbs-up. Our sewists like the ease of sewing, the body-conscious fit, and the wide range of available sizes. Many reviewers found more success using lightweight fabrics with plenty of stretch, and pattern improvements included extending the bindings around the back neckline and shortening the pattern at the waist.

Nancy recommends this pattern highly even if you want to add your own design elements. She used it as a "jumping off" point and changed it significantly! Review.

Photo by Nancy2001



Jalie 2005 "Choice of Tops"




Knit top with choice of v-neck, boat neck, or crew neck and 3/4 or short sleeves
Pattern sizing: Children's 2-14 (chest sizes 21.25" - 30.25") ; Women's 5/6-25/26 (bust 31" - 48")


[Reviews]

Since its first PR review five years ago, this pattern has garnered high praise and has been used to its maximum advantage. Our fashion-conscious sewing community can now find a wide range of beautiful knit fabrics, making it possible to create knit tops that rival those found in high-end ready-to-wear. PR sewists are developing fine quality sewing skills and their sophisticated techniques .

Photo by cindyann



Photo by purpleseamstress

Photo by Roxxygrl

Unfortunately 2005 has now been discontinued by Jalie patterns but the good news is that their newest pattern 2805 is an excellent (perhaps even better!) replacement.

Wanna bet that it'll be in the 2008 Best Patterns List?

Copyright © 2008 PatternReview.com® All rights reserved.
Restyling with Exposed Zippers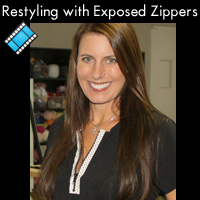 Understanding Wool Fabrics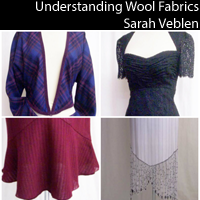 Brother CE-5500PRW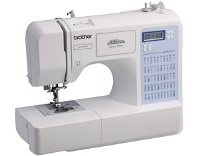 by: the dressm...
Review
Juki MO-1000

by: Tommy1969
Review
BRIDAL COUTURE, a CD book by Susan Khalje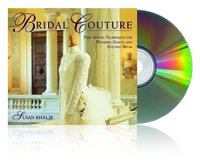 Buy Now
8 inch Dressmaking Shears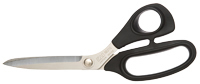 Buy Now