For those of us who grew up sewing in the United States, we know the Big 4 pattern companies best. They spoiled us with their built in seam allowances, wide size ranges, and inexpensive patterns with hip, bust, and waist measurements printed right on the paper. So what do our sewing sisters around the globe use? Many sew from sewing pattern magazines. Unlike American pattern magazines which showcase patterns available for purchase, these are regularly published magazines with pattern sheets included or schematic drawings for drafting a pattern to fit you.
As a whole, the international magazine directions tend to be brief -- sometimes headache inducing -- and require tracing out a pattern or some degree of drafting. But what they lack in out-of-the-box ease they make up for in style and fit. Also, because they are produced monthly, generally speaking, they are more on-trend than the Big 4.
So, relax for a moment while we take you around the world and showcase what the international pattern magazines have to offer.
Note: While there are many to choose from, we've highlighted the ones most readily available when traveling or here in the US.
Burda World of Fashion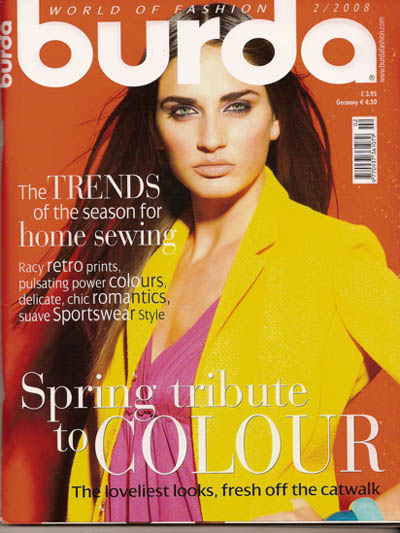 The grand dame of sewing magazines, Burda World of Fashion (or commonly referred to as BWOF) has secured its place in the sewing world with innovative designs since its 1950 debut. Available in over a dozen languages throughout the world (including English), this long-time German fashion magazine is known for its terrific European fit, detailed designs and high-fashion models. Each month features about 50 patterns in womens, plus, and childrens clothing. Most issues also now include a special petite or tall pattern in the women's section. While the directions are brief (I've cried "BWTF" more times than I can count), each edition features one item in an in-depth "sewing course" with fuller instructions and illustrations. Also, themes change each month with a focus on weddings, menswear, lingerie/sleepwear, costumes, blouses, or dresses.
Burda Plus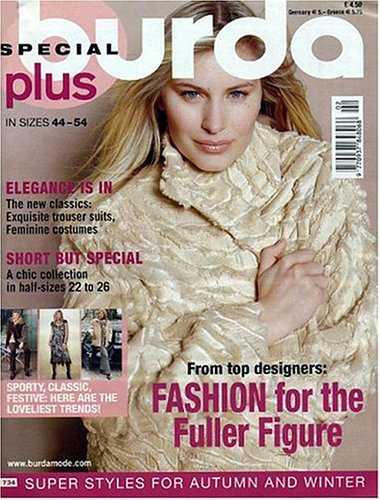 is their semi-annual publication geared to the plus size sewer. Also published in English; sizes range from 44 to 54.
Burda Easy Fashion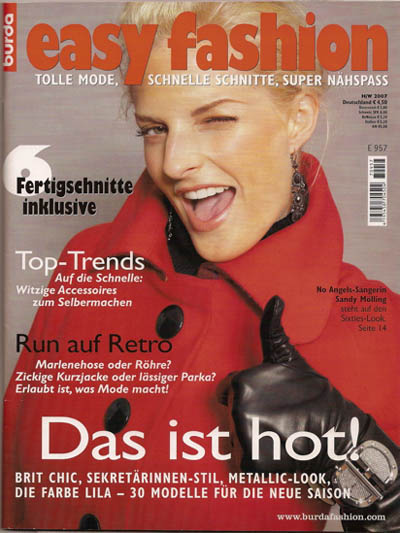 is a twice-yearly publication fashioned for the young, trendy, and beginner sewist. After years of an English version, Burda Easy Fashion is now only published in Russian or German. But, it features full-on directions with construction drawings such as those seen in Big 4 pattern directions, so language barriers are, well, less of a barrier.
How to Subscribe?
Subscriptions to all three are readily available through GLP News, Amazon.com and the Burda website for around $80 a year.

Individual issues may also be purchased from GLP if in stock. But we warn you now, hot issues sell out quick and the only thing BWOF subscribers keep closer than their magazines is their fabric. Check out the PR Classifieds too. And don't forget eBay.

Tip: You can find monthly sew-alongs on the PR Message boards for the Burda Magazine. I find sew-alongs are a great motivator for me to pick up an issue and sew!
Patrones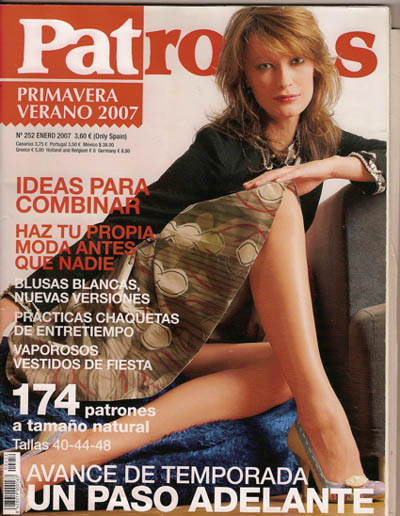 Crave that design by Miss Sixty, Chloe or Valentino? Check out Patrones (Spanish for "patterns") for a designer-inspired copy. This Spanish language sewing magazine publishes monthly with special editions dedicated to children and plus sizes. Very fashion forward; you must trace your patterns and add seam allowances. These mouth-watering styles are not for the faint of heart or the shy of figure. Intermediate to advanced construction skills are needed as the garments are based on complicated RTW and there is little hand holding in the all-Spanish directions. Styles in Patrones magazine are very close-fitting with a "the more skin, the better" ;-) philosophy.
Want to get it in the US?
Take a deep breath. Wait for it, wait for it... Despite its five Euro price in Spain, it costs almost $500 USD a year through Amazon.com. We did find a source in Germany (ModeInfo) that sells a year's subscription for 130 Euros (approx $170 USD) including delivery to the United States.

Individual issues can be found through eBay and at Around the World in New York City for between $10 and $15 USD.
Small previews of each month's design are available on the publisher's website at Patrones.com.
Moldes Paso y Paso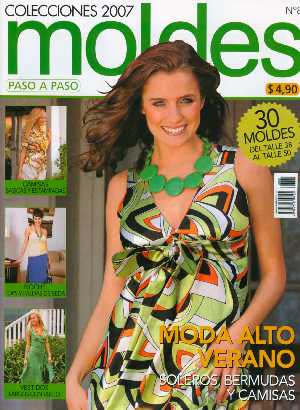 While in Panama recently, I went on a red-hot hunt for Patrones. No such luck, but I stumbled across Argentina's Moldes Paso y Paso (Molds / Forms Step by Step). This magazine features an average 30 styles per issue in sizes 36 to 50 (BWOF 34 to 46/48 or US pattern sizes 8 to 20/22). Like Patrones, you must trace your pattern and add seam allowances. Also similar to Patrones, printed pattern sizes are every other i.e. 38, 42, 46. So if you are in between, you'll need to trace in between and move your darts, buttonhole, pocket placement, etc. accordingly.
The styles here are more in the casual, younger trend. Geared to the beginner / intermediate home sewer, each pattern is rated between one and three buttons for difficulty and includes an extensive glossary of sewing terms -- en Espanol of course. In Panama, the magazine was just $1.75 USD and available at major drug store chains. Who said that high school Spanish wouldn't come in handy some day?
Knip Mode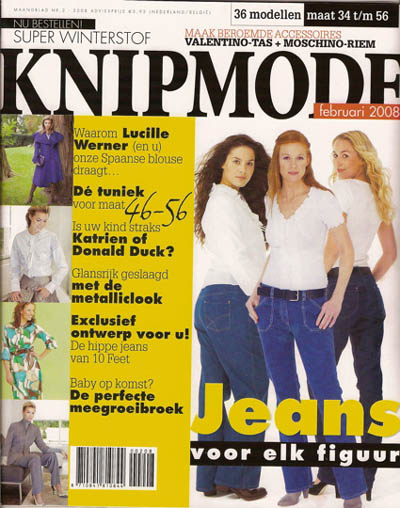 Fashion pattern magazine Knip Mode celebrated it's 35th year in 2007. Geared to the 25 - 55 year old female home sewer, Knip Mode is readily available within the Netherlands. Patterns are geared to the active woman. Better yet, featured models show a range of body types from the sleek and slim to the curvy and athletic.
While the clothing errs on the side of casual, we've noticed a number of styles that mirror the high-fashion Burda World of Fashion.
A plus size and children's issue is published seasonally.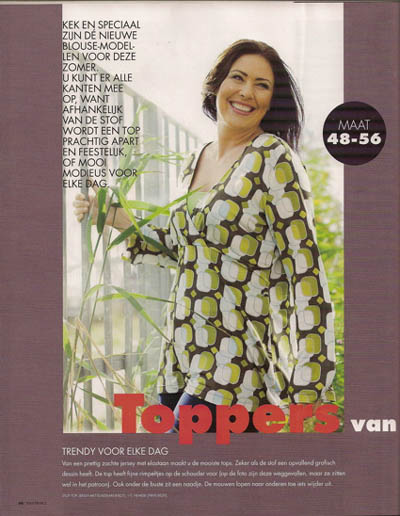 Knip Mode is also available in Austria, Germany, Switzerland and Russia, but alas, not in the US. About 7 Euros each in the Netherlands, it's a steal for the number of patterns. But, toss in shipping to the US and you're looking at an additional 21 euros per issue. Copies are easily available on eBay from Germany for about $10 USD plus shipping.
Knip Mode's Web site
Individual copies for shipping to Europe
Ottobre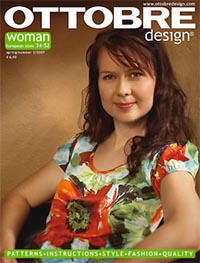 The tee! The tee! For many of you, excellent renditions of the 02-2007-04 tee was your first introduction to Ottobre. This Finnish magazine publishes issues several times a year with their well-constructed basics and focus on sportswear.
English language subscriptions are available for the children's edition published four times a year, the twice yearly women's edition or a combination of the two. Ottobre sizes for women have a wide enough range to accommodate both women's and plus sizes.
Even better, you may order directly from them at Ottobre's website.
Individual copies are also available from Sewzanne's Fabrics.
La Mia Boutique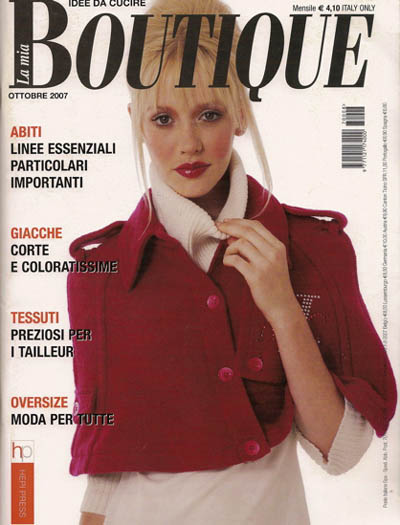 If you can't take three months to travel to Italy and learn Italian, La Mia Boutique and a bowl of pasta might be the next best thing.
This pattern magazine (which also includes recipes and beauty features) carries styles reminiscent of Donatella Versace for the high fashion designer in all of us. Patterns must be traced off and seam allowances added. While the pattern sheets are an absolute maze, the printed words and numbers are large and clear with line drawings on the pattern sheets to guide you along. And really, doesn't everything sound better in Italiano? Telo Davanti Sinistro (front left of cloth).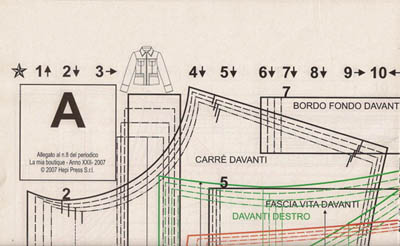 Sizes range from a 38 to 50 with five levels of difficulty: one dot is Principante (Beginner) and five dots Abilissima (Expert). La Mia Boutique's 44 would put you in a size between a BWOF 38/40 or a US 12/14. In the editions we saw, the most used size at the top of the size range were 46/48, the equivalent of a US 16/18 or BWOF 42/44.
Sold only in Italy, for Four Euros this little magazine makes the perfect souvenir from your Roman Holiday.
La Mia Boutique has no official website but individual copies can be purchased from Marlo in Germany.
Occasionally, copies on eBay Italy show up.
Modellina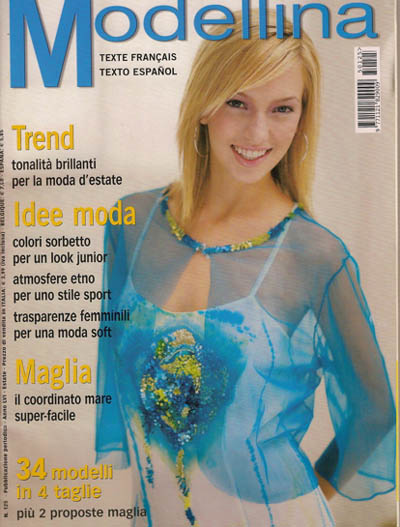 Another Italian favorite, Modellina is the contemporary casual cousin of La Mia Boutique. If your Italian is limited, you'll like that directions come in French, Italian and Spanish. Published four times a year this trim magazine comes with about 35 patterns in each copy. Sizes range from 40 -50 (between a 32 to 40 inch bust) with four sizes per pattern.
Plus sizes can also benefit from the Mediterenan aesthetic. Two plus size editions are published in September and February with sizes us to 56. Modellina is available on Amazon.com
for $70 USD for a three magazine run. It's also sold online and in New York at Universal News for $9.95 an issue.
For those in Europe, try Marlo for individual copies.
Mrs. Stylebook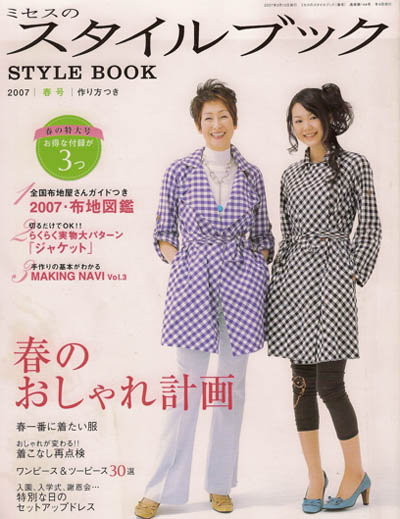 The Asian method of pattern drafting embraced by the eastern cultures can be accessed by western society through Japan's Mrs. Stylebook. The many photos of finished garments are lush and classically styled. Garments are a contemporary professional look in delicious fabrics. Rather than include patterns, each thick magazine features about 50 styles with a small diagram with drafting instructions -- all in Japanese characters.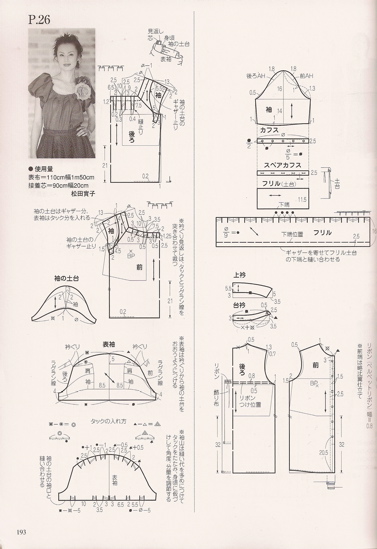 Using a sloper or block created per their directions, you draft patterns for yourself using their design diagrams. Mrs. Stylebook devotees swear by the fit. After all, the pattern is created based on your exact measurements.
Published quarterly, you'll need to check Japanese language bookstores and eBay for copies. Subscriptions and single issues are available online through Sasuga Books.
If this interests you, check out some of the following out-of-print books for guidance in English.
Dorothy Moore's Pattern and Dressmaking
by Dorothy Moore

Patternless Fashions
by Diehl Lewis and May Loh
Online resources
Stitcher's Guild has detailed translations for a basic pattern to set you on the right path.
And check out TamyU's forum for Mrs. Stylebook help and translations.
Diana Moden/ Elena Couture (German and French)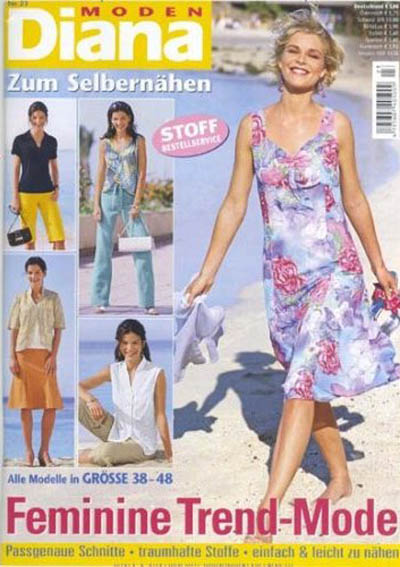 Photo from Amazon.de
It's the same magazine with two names. Called Diana Moden in the German edition or Elena in the French version, this monthly magazine showcases basic pattern styles. It seems available in every country (including Burkina-Fasso) but the US from the publisher. Diana Moden can be found on eBay and through Germany's Amazon.de and Elena at French site Info-presse.fr.