Sarah Veblen's Profile
Sarah teaches Interactive Sewing Classes on PatternReview.com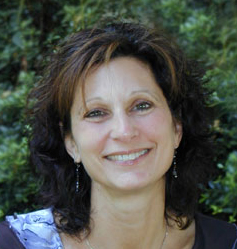 City,State(Country): Maryland (UNITED STATES)
Web site URL:http://www.SarahVeblen.com
Sewing skills: EC
Has been sewing for: 40 years
Sewing Machine|Serger: Elna 8006 Envision|Elna 925 DCX
A Short Bio: I have been a frequent contributor to Threads Magazine for the last eight years with over a dozen articles, including three related to working with knit fabrics. I also write for several on-line sewing venues. Like many avid sewers, I started sewing as a teenager. My sewing knowledge has been broadened by my custom fashion design business. For more than 20 years, I've specialized in innovative pattern development, perfection of fit, and sophisticated fabric usage. In addition to hands-on experience, I also have a certificate in Fashion Design. I am an occasional invited guest lecturer and have taught at many of the educational conferences sponsored by the Professional Association of Custom Clothiers. In response to sewing hobbyists and other sewing professionals who enjoy studying with me, I launched my own Intensive Study Program in Fashion Design in 2001.